The Goal Is Simple:
Educate yourself on the things you know little about And the fear will disappear.
Find The Balance. Take control.
"Would you feel differently if each time your child asked to game you knew exactly what they were doing & how the game was benefiting them?"
Do have kids that like to game?
Does their gaming habit cause arguments within the home?
If the answer is yes then check out the new 2020 'Heads up on Gaming'
A Series of lessons designed just for parents.
Heads up on gaming was created by a homeschool parent and her teenage son.
Seven years ago I was where you are now.
I was at home, schooling my twelve-year-old son and nine year old daughter.
And every day there would be an argument.
Always centred around gaming.
I was born in the 1970s. A generation where if children were bored then they went outside to play.
I never understood this constant need to 'game.'
And when you don't understand something you instantly fall onto the back foot.
As a parent, you feel threatened.
And when you feel threatened? You react.
And not always in the way that you would like.
So that is why, seven years later, my now 18-year-old son and myself created this course for you.
An indepth course that I wish someone had made for me seven years ago.
This course consists of twelve unreleased audio files of approximately 10 -15 minutes.
I ask the questions (everything you ever wanted to know about a game) and my son gives the unfiltered answers in detail.
This course will not only put you in a position of gaming authority but it will release you from those feelings of panic, desperatation and guilt every time your child asks to game.
We know that you will love this course as much as we loved making it for you!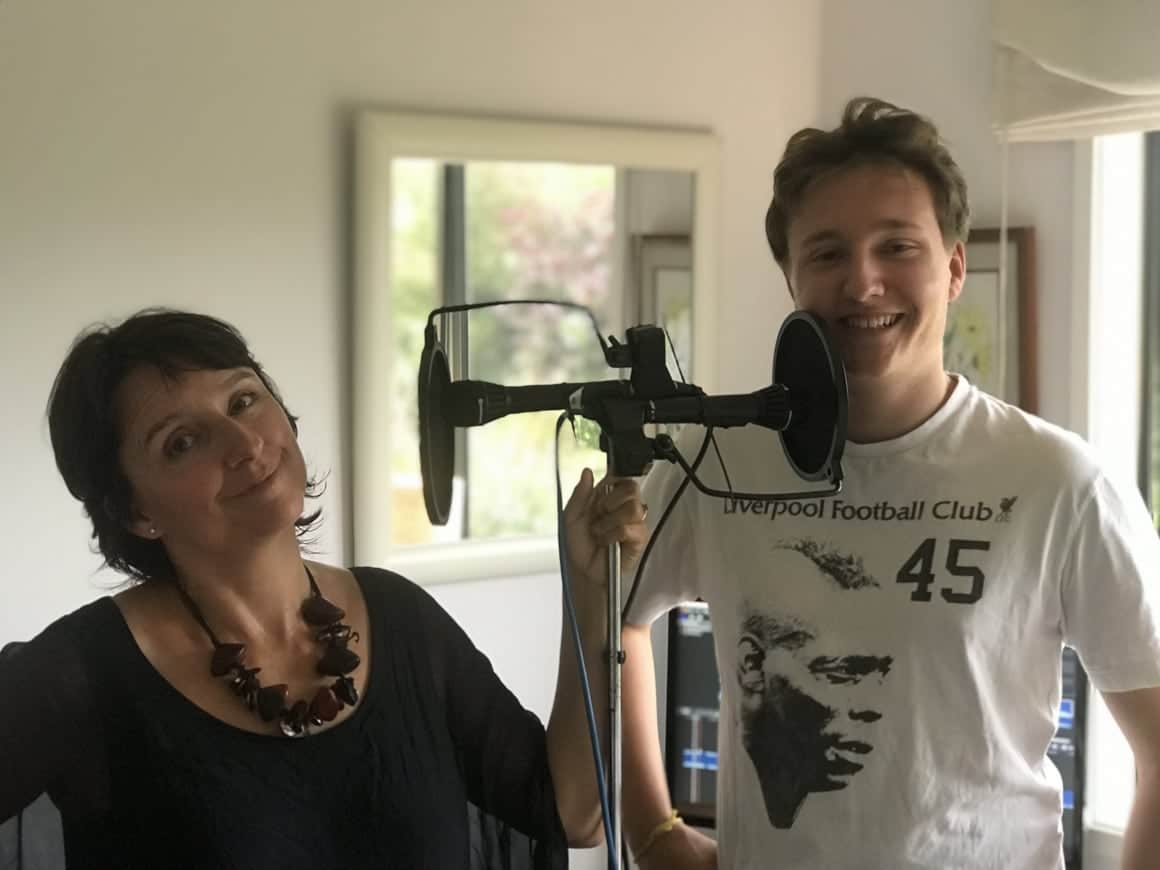 An Overview of the Course
✔️ Module 1: Hello Fellow Gaming Parents!
✔️Introduction to ourselves, letting you know who we are and what we intend to do!
✔️ Module 2: Minecraft
✔️ So, what's with the blocks and hammers and WHY do people say this game is so educational?
✔️ Module 3: Jack Box Party Pack
✔️ What sort of party is this anyway and can I invite my Granny?
✔️ Module 4: Halo 5
✔️ We've all heard the name but now let's dive into the future of find out more!
✔️ Module 5: FIFA
✔️ It's ok to be football crazy but there is ONE thing to watch out for with this game!
✔️ Module 6: Forza Horizon 4
✔️
Probably not what you are expecting…let's find out more!
✔️ Module 7: Wii Sports Resort
✔️ The old ones are the best I say, but does this game still reach the highs and what should we be aware of?
✔️ Module 8: Need For Speed
✔️ Everything you need to know so that you'll be sitting in the drivers seat.
✔️ Module 9: Ark Survival Evolved
✔️ Step 1. Get your tongue around the name. Ok. Let's move on!
✔️ Module 10: Fortnite
✔️ We all know the annoying dance, but why else is this one of the world's most popular games?
✔️ Module 11: Call Of Duty Warzone
✔️ Is this game as big and scary as we fear it is? Let's find out.
✔️ Module 11: Summary On Gaming
✔️ Last few tips and tricks to watch out for before we round this ultimate gaming journey off!
✔️ Module 11: Bonus Full Length Podcast Episode!
✔️Full Length Podcast on Gaming with Liz, Brian & Sonny (mum, dad and son). I this podcast episode we discuss when gaming needs to be stopped, how to cuyt down and why kids need to game.
Heads Up On Gaming! A Personal Audio Course
The one course that will finally dissolve your fears & frustrations around your child & gaming.
✔️ 180 Minutes of private audio files

✔️ Unfiltered information. Made to educate parents

✔️ Lifetime access to all future updates

✔️ Packed with tips & hacks including age guidelines, violence input, bad language, skills learned, in-app purchases and lots more inspirational reasurrance.

✔️ 40 Minute BONUS full-length gaming podcast
How do I pay?
We offer both credit card and Paypal options.
Do I have to complete the course within a certain time?
No. Once you enrol in the course you will be given your own login details. From there you can proceed through the course at your own leisure and listen as many times as you like!
Do you offer a money back gaurentee?
I am so confident that you are going to love the course that I am offering you a 30-day money-back guarantee.
The only stipulation being that you agree to a short Skype call with myself to explain why I couldn't help you travel more for less. (This will help me enormously to understand what I need to add to future modules.)
Does this course contain any bad language?
No! I would never allow my son to swear in public!
This course was just what I needed and came about JUST when I needed it the most! I love it that when my daughter talks about a game I finally understand why she plays it so much!
Tara Stonely – (Full-time Mom)
Thanks to Liz and Sonny, I was able to go an entire month without our usual gaming arguments! I recommend the printable that goes with this course too – the perfect combination!
Jon Young (IT Consultant)
What an inspirational team you both are! It was incredibly refreshing to hear first hand information (and Liz, you asked all the same questions as I would have!) Thanks so much guys I can't wait for the next course!
Rebekka Hood (Primary School Teacher)
This course has finally shown me that gaming can also be an educational & rewarding activity. I appreciated Sonny's frankness and maturity. I felt as though we were best friends after this course 🙂
Sarah Sontino (Retail Manager)
Heads Up On Gaming! A Personal Audio Course
The one course that will finally dissolve your fears & frustrations around your child & gaming.
✔️ 180 Minutes of private audio files

✔️ Unfiltered information. Made to educate parents

✔️ Lifetime access to all future updates

✔️ Packed with tips & hacks including age guidelines, violence input, bad language, skills learned, in-app purchases and lots more inspirational reasurrance.

✔️ 40 Minute BONUS full-length gaming podcast