Planning a trip to Italy can go one of two ways.
Either you have a beautiful Italian long-lost relative who is more than happy to connect and fill you in on all the secret know how's; someone who tells you what to do, where to go and what to wear in Italy.
OR
You haven't got an ounce of Italian blood in your body, meaning you spend every waking hour researching Italian travel tips; filling your brain with everything you should do in Italy.
Only to discover that once you arrive in the country, you have completely forgotten to consider the things that you shouldn't do.
The Italian no-no's.
Mamma Mia.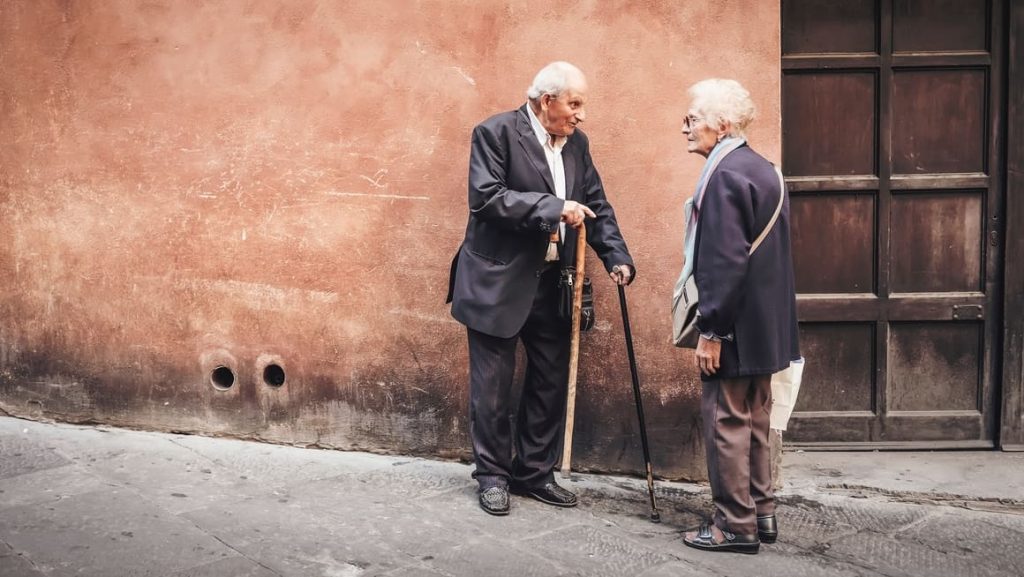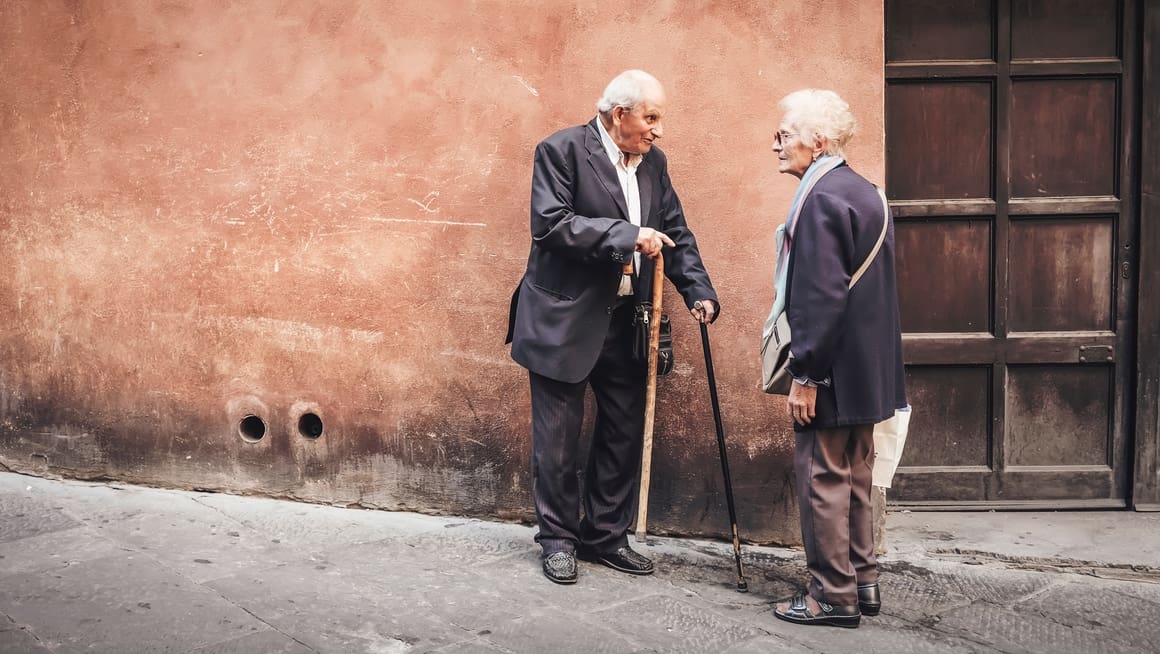 This post contains affiliate links. They cost you nothing but we make a small commission. If you would like me to explain it further, please visit our disclaimer page.
Visiting Italy (preferably without getting cautioned by the police!)
Nobody enjoys looking like a fool.
Especially not after you have spent months arranging the perfect vacation with such precision.
One of the most embarrassing moments of my (travel) life was when I was cautioned by police in Piazza San Marco for eating ice cream in Venice. Just because I had been so busy finding the things to do in Venice.
I totally overlooked the local laws on what not to do.
Oh beh. ( Meaning, oh well! In Italian)
I suppose it will give me something to tell my grandchildren.
The following valuable tips will save you from any such discomfort when planning your next Italy trip.
They will enable you to enjoy your Italy vacation the way it should be experienced, leaving you more time for caffe crema and truffle sauce and less time wondering where you got your black hair and brown eyes from.
Planning A Trip To Italy. 21 Things That Scream No!
Italy Tip #1 Don't Forget to Validate Your Train Ticket
When you buy a train ticket in Italy, it has neither the date nor time on it.
This is superb in the sense that the organised traveller can purchase train tickets in advance and use them when needed, but not so good for those with poor memories.
Like me.
Before you board a regional train in Italy with your ticket, you need to validate it.
Don't try and pull a fast one and say to the train inspector that you forgot; this won't work. You will find yourself either walking home or responsible for a hefty fine.
There are yellow validation machines at the entrance of each station or on the platform.
Either way, find one and get your ticket stamped.
Also, note that it is not possible to buy tickets on the train.
Italy Tip #2 Don't Ignore Bars When Buying A Coffee
a
If you are looking for a coffee, then head to one of the many bars in Italy.
At first glance, these little bars can appear quite intimidating (especially if you are outside of a tourist area).
Get over your initial awkwardness and stride on in there like you're a local.
Italy Tip #2. Don't Sit Down & Drink Coffee
a
To be like a real Italian, take that coffee standing up at the bar.
Would you love to travel to Italy more often but could use some tips on how to do it for a lot less?
Then join me & I'll show you how!
Italy Tip #3 Don't Order Cappuccino After 11 am
a
Ordering a cappuccino after 11 am is a big no-no in Italy, with travellers often reporting of being scoffed at by waiters when they have ordered a cappuccino after mid-morning.
How rude.
Do what you like, I say, but be aware that it's not the done thing in Italy. Apparently, it messes with your digestion.
Italy Tip #3 Don't Go Overboard When Tipping
a
Tipping is not customary in Italy (unless you are dining with a large party in a posh restaurant); HOWEVER, this does not mean to say that tips will be refused.
If your server has given you service worth tipping, then feel free to do so.
And when you have that coffee in the bar that we talked about, tip the bar person 10 or 20 cents as a sign of respect and a way to connect.
You will find that you get an Italian smile – and that is priceless.
Italy Tip #4 Don't Ignore Housesitting In Italy
We are big fans of housesitting. We estimated that while housesitting throughout Europe, we saved ourselves approximately ten grand.
Honestly, I can't understand why more people don't do this!
It's VERY straightforward: You join TrustedHousesitters, make a profile, and then twice a day, you are sent emails (such as the screenshot from my phone below) listing available properties in Italy!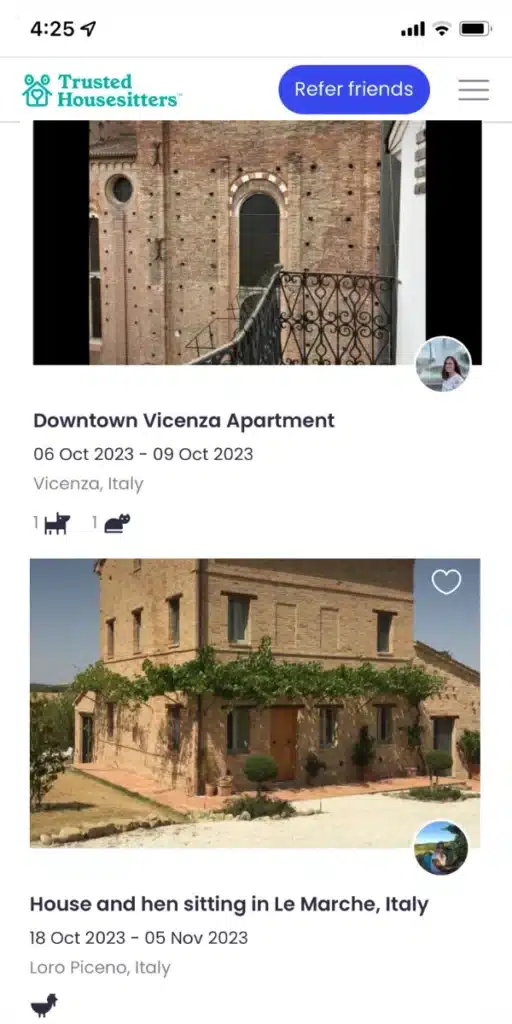 This is one of the emails that I get twice a day. At least consider housesitting! You will save a fortune and get to stay in places that are unbelievable with gorgeous pets!
If you are planning a trip to Italy, do not rule out the possibility of Housesitting!
It's not hard and is a fabulous way to experience living in beautiful parts of Italy in return for looking after someone's property (and maybe a pet!).
If anyone ever tells you that you can see the world and travel for free housesitting know that they are right. Spot on.
Click here to see all of the current housesits in Italy (it's FREE!), and don't forget that if you DO decide to join TrustedHousesitters (And why on earth WOULDN'T you??), then be sure to use my exclusive discount code to save yourself 25% by Clicking here.
Italy Tip #5 Don't Expect To Eat Dinner Early
This is one of the reasons I adored taking my kids to Europe and, in particular, Italy.
We (me and my teenagers) love eating late, and so do the Italians.
Unless you are in Venice (where everything shuts down after 10 pm), don't expect to have dinner early; you will find that most (descent) restaurants don't even open their doors until 7 pm with things livening up at around 8.30.
If you are like my husband, who constantly complains that eating late gives him indigestion, then I suggest you take a box of Gaviscon with you – or even better, a tub of these wonderful apple cider vinegar capsules – they do the job of settling the tummy of a bloated man perfectly.
Trust me; I know.
Visiting Rome?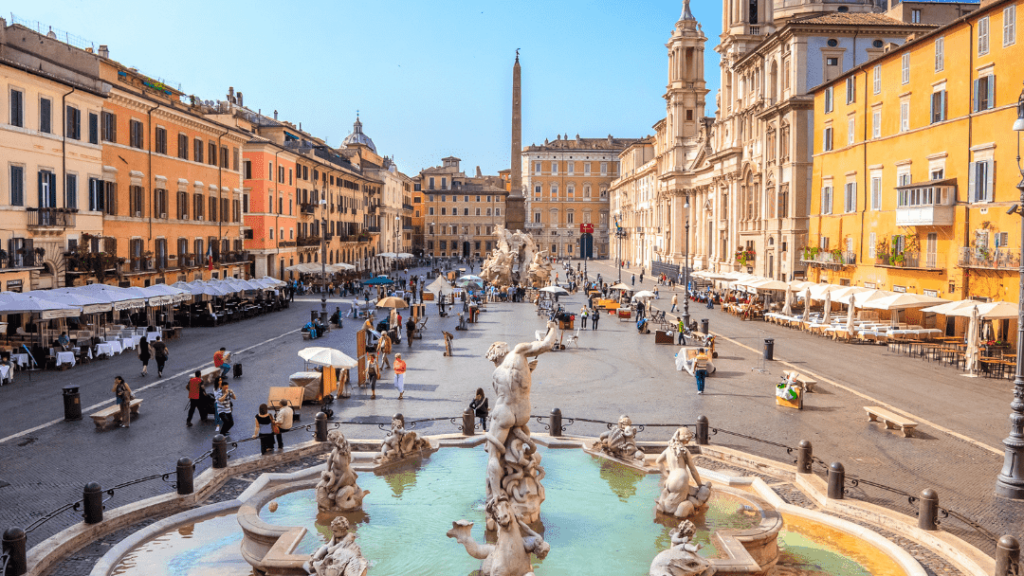 Italy Tip #5 Don't Stand in Line When You Can Buy a Fast Pass
Standing in line is dull and hot.
Fast pass tickets are readily available for not that much money and so there really isn't any excuse to spend half of your day in line.
These ones are for Rome and are worth every cent, but you can buy them for every city in Italy.
When planning a trip to Italy, please don't waste your precious time standing in a long, hot line for the sake of twenty dollars.
Visiting Milan?
Don't FORGET To Get A Milan Cathedral & Rooftop Ticket!
Oh my Gosh. I don't think I have ever experienced anything quite as spectacular as the Milan Duomo. The Milan Cathedral.
If you have ever wanted something to take your breath away, then get yourself a ticket to the most beautiful Cathedral in the world and prepare to be wowed.
With the Milan Cathedral and Rooftop Ticket, you will get:
✅ Access all areas to the symbol of Milan
✅ Go to the Duomo Terraces for a panoramic city view
✅ Learn the history of the cathedral at the Duomo Museum
✅ Marvel at sacred relics and liturgical objects
✅ See stunning stained glass windows
✅ Discover the remains of the S. Giovanni alle Fonti Baptistery
I'd love it if you could tell me in the comments below if this place took your body and shook it as much as it did mine…Just gorgeous.
Italy Tip #6 Don't Buy Water From the Street Sellers in Rome
Yuck.
Do not buy a bottle of water from the many sellers that hound you in Rome.
We have it on good authority that this water is frozen and then refrozen and then brought out and frozen again at the end of the day.
Don't do it, no matter how icy cold and delicious the water looks.
Instead, do what we did and take your own water bottle. Fill it up at the clean (and free) water dispensers around the city.
Italy Tip #7 Don't Forget to Take a Book About Italy!
Have You Read My Hilarious New Travel Memoir?
(Blush. Sorry! Couldn't resist! )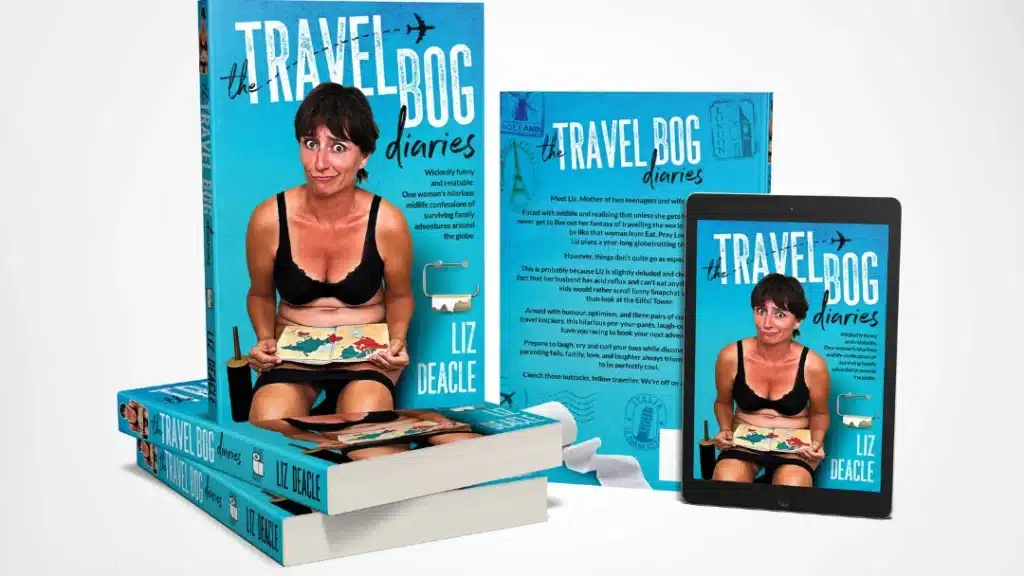 It is here! The Travel Bog Diaries!
If you are a traveler and love to laugh, then you will want to read this fabulous book!
It tells how an ordinary woman (me) took her husband and two teenagers and did something extraordinary (some may say bonkers) with them:
She travelled the world for a year (spent six weeks in Italy) on a budget of $70 a day.
As wonderful as it was, it was FAR from Instagrammy, and lots of hilariously embarrassing mistakes happened as this family trotted around the world. The chapters from Pompeii and Venice are especially memorable!
If you have ever dreamed of travelling the world with your family, then do yourself a favour and grab a copy of this fabulous book. You will LOVE it!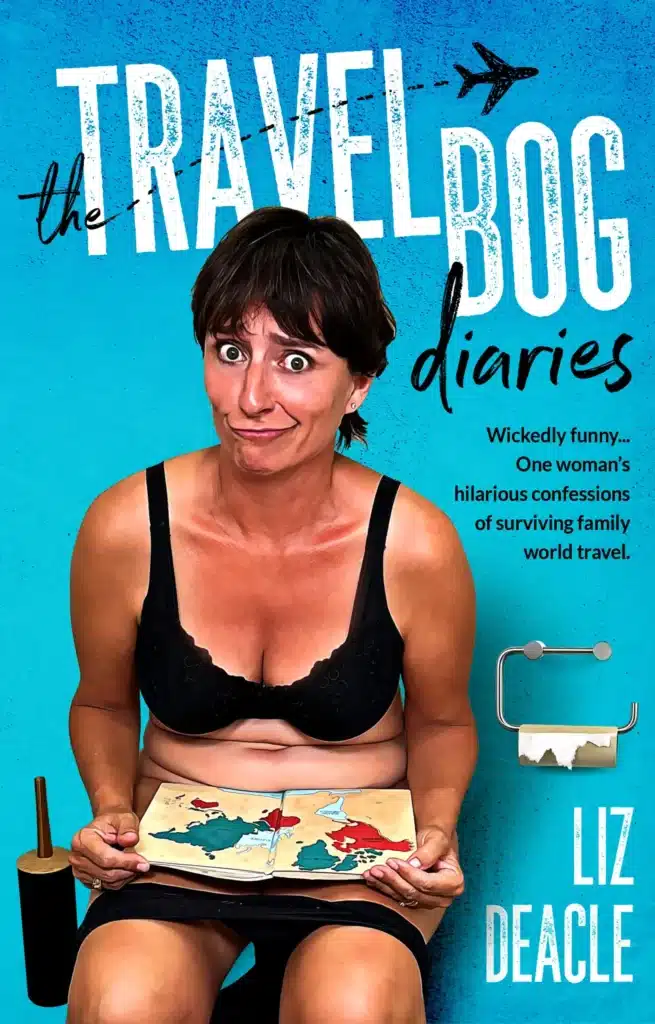 Italy Tip #7 Don't Be Put Off Hiring a Car
a
There are so many horror stories about hiring a car in Italy, and after driving around the country for three months last year, I can confirm that they are not true.
If you are only staying around Rome, then no, hiring a car would be pointless, but if you plan to see a lot more of Italy, then I urge you to hire a car.
Apart from Croatia, we found Italy to be the cheapest place in Europe for car hire.
While it is true that the cost of tolls can mount up, the price of car hire was still more than reasonable.
Hiring A Car In Italy
We are travelling the world with our teenagers for a year and so are always looking for ways to save money. To do things as cheaply as possible.
If there are more than four of you on your Italy trip, it will certainly be cheaper to hire a car to get around. The best car hire in Italy (without a doubt) that we found was Europcar.
They were (and always have been) fabulous to deal with.
Take a quick look at what car hire in Italy (or anywhere else in Europe) will cost you.
Why do we always use Europcar?

Free Cancellation Up to 48 Hours Before Pickup. We all know how quickly plans can change (especially with the current travel climate). We love that we can cancel at such short notice and pay nothing.
Best Rate Guarantee. Seriously, we are skinflints, and we do our research thoroughly. You won't find a cheaper deal (the hours that my husband has scrolled through listings proves it!).
Best range of vehicles. For business travel or holiday travel, Europcar cars include economy, intermediate and full-size classes, plus people movers and minivans for those travelling with a group.
For a touring holiday or something special, Europcar offers 4WDs, SUVs, and prestige/luxury cars. You get to pick what's best for you!
Customer care. Of course, my husband will never admit this but driving for the first time in Italy was daunting! No need to worry.
As soon as we turned up to collect our rental car, the staff were super helpful. Their English was near perfect, and they were extremely patient and thorough.
They gave us lots of tips and reassured us (or at least me!) that driving in Italy was going to be a pleasure. And it was!
Cost. We paid $22 a day for our little car in Italy and drove it all over Europe – it was perfect! For that price, the kids even get to have an Italian gelato!
Looking for the BEST Car Hire for Italy? You just found it! CLICK HERE to find out more!
* Added bonus tip (But make sure you have excellent insurance!)
Whatever car hire company you use, just make sure you get excellent Italy insurance.
We will only ever use this company for insurance – the excess on the vehicle is already covered, making car hire a more economical option compared to everything else.
Italy Travel Insurance
Make sure you get excellent Italy travel insurance that covers the excess when you hire a car. Putting this in place before you leave will save you a fortune in Italian fees.
(As my husband liked to remind me approximately ten times a day).
We only ever use World Nomads for our Italy travel insurance. They are superb. I can't recommend them enough.
Italian drivers can get a little heated in the big cities, but apart from that, they were courteous and friendly.
When driving around Italy, makes sure you come off the main Highways and find one of the many idyllic picnic spots that can be found by using Google Maps.
Italy Tip #8 Don't Pay Roaming Charges
If you plan on staying in Italy for a few weeks, then I recommend getting a local sim card and inserting it into your phone to avoid high-cost mobile roaming.
Go to a phone shop at the airport or in a city (we used Vodaphone) and explain to them what you want.
The only downside to doing this is when you come to top up the app it is all in Italian.
The way we got around this was by going into a petrol station on the Highway and asking the cashier to set it up for us. She was super helpful and friendly and didn't mind at all.
Would you love to travel to Italy more often but could use some tips on how to do it for a lot less?
Then join me & I'll show you how!
Italy Tip #9 Don't Ignore Venice Airport
a
We have just travelled the world for a year on a budget visiting over thirty unique destinations.
Our middle name is cheap.
So I know what I'm talking about when it comes to finding inexpensive flights throughout Italy.
We could not find more affordable flights than those coming into Venice; in fact, they were such a bargain it was cheaper for us all to fly back from Croatia to Venice and drive to Paris rather than fly directly to the capital.
Use Google Flights to find the best dates and prices but do not overlook the airport in Venice. It will no doubt be the cheapest option.
Italy Tip #10 Don't Be Scared To Explore
This is something I like to harp on about all of the time.
Why go all the way to Italy and only see places that are packed with tourists? Take a car or a train and head out to the country.
Explore hilltop vineyards, eat at local restaurants, and spend a few hours on a picnic blanket at the foot of an old fort.
Discover the real Italy.
Italy Tip #11 Don't Only Eat Pizza and Pasta
a
I know that you can't come to Italy and not eat pasta and pizza (the best pizza we found in the whole of Italy was from a tiny shop in Foggia in South Italy, absolutely delicious) but please don't make this the only thing you try.
Italy is famed for its cuisine and offers so much more than the two p's.
Italy Tip #12 Don't Eat at Dodgy Restaurants
a
Any restaurant where the greeter is standing on the pavement outside selling the menu and the food to passers-by is a restaurant to be avoided.
a
Italy Tip #13 Don't Pay For Public Loos
The public bathrooms in Italy aren't the nicest (not like the restrooms in Japan, that's for sure), and to make matters worse, you are expected to pay for them.
Don't do this. Not if you can help it.
Cross your legs, find a bar and order a coffee, it will cost you no more than a couple of euros, and you can use the establishment's bathroom.
Much nicer, and you get a coffee hit.
Would you love to travel to Italy more often but could use some tips on how to do it for a lot less? Then join me & I'll show you how!
Italy Tip #14 Don't Believe Everything You Read
The Italians are rude. You will get robbed, Pompeii is a tourist rip-off, Rome is boiling hot blah, blah, blah.
As soon as you tell someone you are travelling, they will take it upon themselves to give you their two penneth worth- which usually ends up being totally crap advice.
Ignore scaremonger travel tips.
Go and discover Italy for yourself and make your own mind up. And for the record, the Italians are gorgeous and friendly and visiting Pompeii was one of the highlights of our trip.
Italy Tip #15 Don't Ignore The Supermarkets
If you are self-catering, don't rule out the supermarket.
You might need a car to get to the bigger out-of-town ones, but once there, you will save a fortune on wine and dried goods.
Italy Tip #15 Don't Break The Law In Venice
a
If you plan on visiting the City of Water, make sure you research the things NOT to do in Venice. This little city is pretty strict when it comes to rules.
For example, know that it is forbidden to feed pigeons or seagulls in Piazza San Marco. It is, in fact, illegal to feed pigeons anywhere in Venice.
If you get caught, you will be fined. A lot.
You've been warned!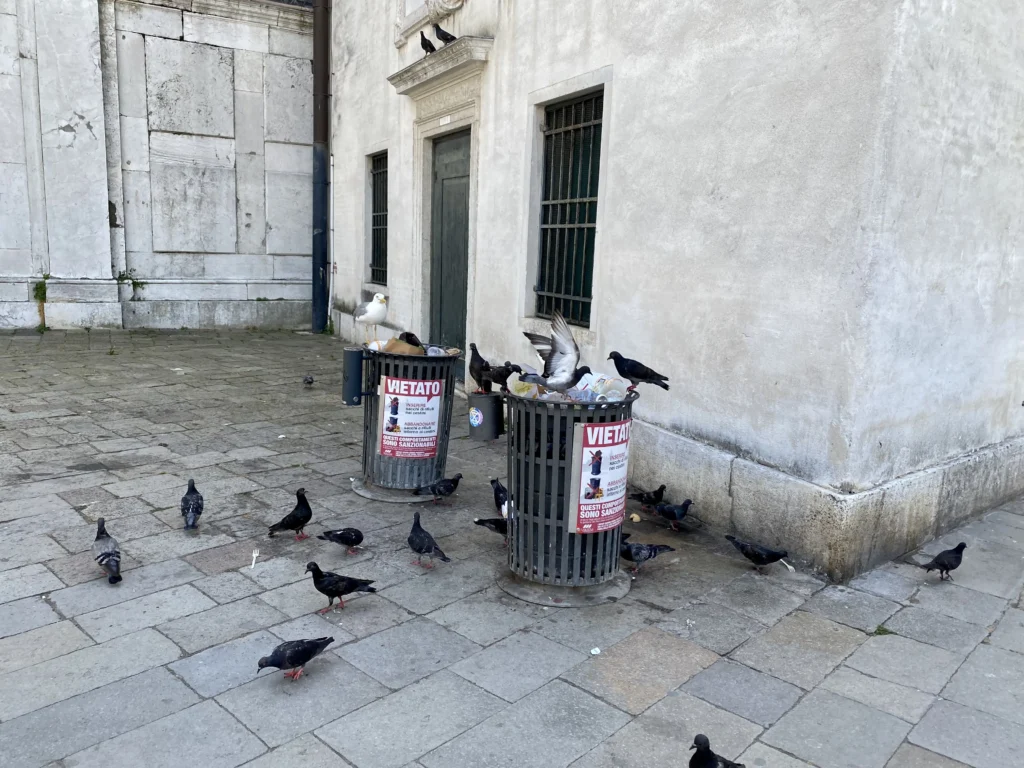 Italy Tip #15 Don't Pay Full Price For A Gondola in Venice
If you are on a budget in Italy but want to experience a gondola ride in Venice, then ask another group if you can share a boat with them.
Try and negotiate this away from the gondola man so that you aren't charged extra.
Gondolas are priced per ride and not per person, and remember, sharing is caring.
Italy Tip #16 Don't Think Kissing Is Only For Couples In Italy
Italians greet family and friends with two kisses on the cheek. This extends to males too
So chic.
Move to the right cheek first and then the left.
Know that the greeting kisses in Italy are light and gentle. Don't go and plant a smackeroony on the poor Italian's unknowing cheek and break their jaw.
That's not chic. That's abuse.
Italy Tip #15 Don't Ignore the Rome Pass!
You will save yourself a fortune in Rome by getting a Rome pass.
Not only do you not have to stand in line, but it means you can plan your day in Rome with precision – saving you time and money and leaving you with more time to sit in Italian cafes looking gorgeous in your Italian outfits.
Check out the Rome Fast Pass here and spend your time in Italy doing fun stuff rather than standing in line.
Italy Tip #16 Don't Mistake Fake Gelato For the Real Stuff
Authentic gelato is not made with artificial food colouring, so on first inspection looks a little pale and anaemic.
Know that this is what they are supposed to look like.
If you see bright orange or fluorescent yellow ice cream, then give that stall a miss (it's a fake) and seek out the real thing.
Italy Tip #17 Don't Get A Fine
a
If you are driving in Italy, then I suggest you learn the road signs.
We made the mistake of not doing this when we were driving around Italy last summer. Unbeknown to us, while driving to an idyllic hidden location in Florence, we were captured on camera for driving in a restricted area.
What rebels.
We received a bill through the post almost a year later.
Not so cocky now, clever clogs.
Italy Tip #18 Don't Overuse The Word "Ciao"
While it is advisable to learn some Italian phrases, be careful how you use them!
Ciao is one of those greetings that are universal but know that to say Ciao to strangers – in particular, older people can be considered upfront and rude.
Ciao is informal – for people you know and are on first-name terms with.
That doesn't include the woman at the checkout or bag checking person at the airport.
Italy Tip #19 Don't Always Do What The Guide Book Tells You
Yes, Piazza San Marco is a must-do, but really? Do you want to see the square with all of these people? Why not go along at night and see the square bathed in moonlight?
I have included our 13-second video to show you just how busy that square is at midday!
Don't follow and believe every guidebook and Italy travel blog that you read. Some of the authors haven't even been to Italy!
Do things differently while in Italy, and you will experience a vacation that you will never forget. Check out these insider Italy travel tips. For more ideas on how to enjoy Italy to the fullest.
When in Rome, buy a delicious picnic and go to the park opposite the coliseum.
It's the best view in the city, and there isn't a rose seller insight.
Would you love to travel more for a lot less? Then let me show you how! Join my FREE newsletter, and I will send you a complimentary copy of my ebook "Travel More, Travel Better, Pay Less". I look forward to getting to know you better!
Check Out The Video That We Made In Italy!
Italy Tip #20 Don't Expect a Hearty Breakfast
Breakfast in Italy is a sweet and small affair.
A cappuccino and a delicious pastry or biscuit are enough to satisfy the Italians on waking.
They're probably saving space for all the pasta they're going to devour later on in the day.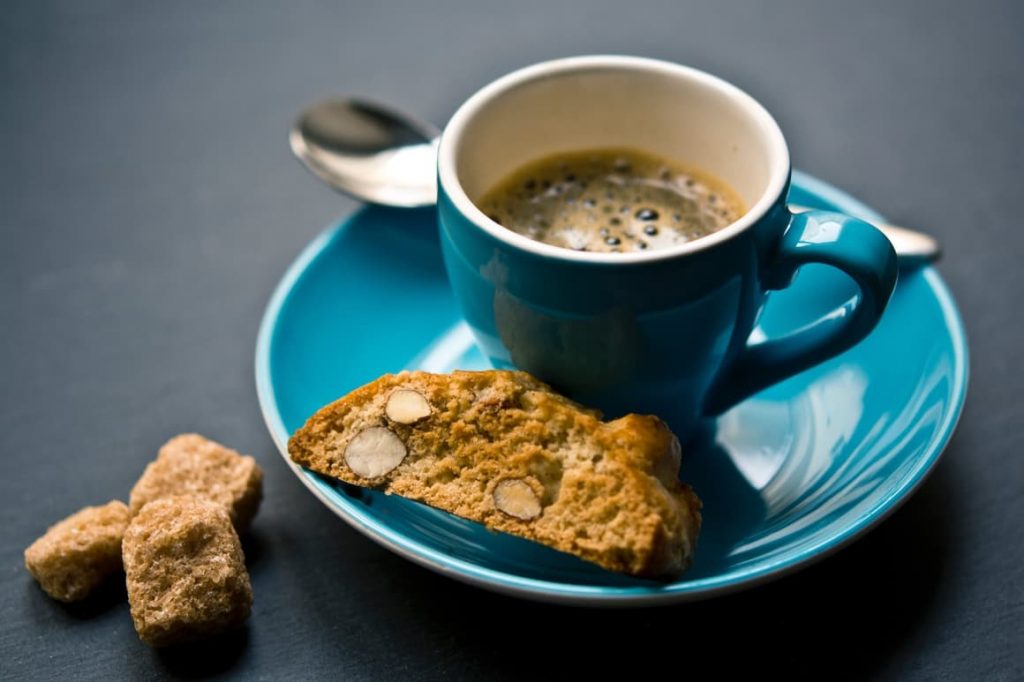 Breakfast in Italy is not a hearty affair. Coffee and something sweet is the norm.
Airbnb in Italy
If house sitting isn't your cup of Latte, but you would still like an 'it-feels-like-I-live-in-Italy' experience, then check out the fabulous Italian Airbnbs.
There are lots of Italian farmhouses close to big cities that are gorgeous (and far cheaper than a fancy pancy overpriced hotel).
Click here to check out the Italian Airbnbs and claim $46 off your first trip!
Related Posts That You Will Enjoy
Saving stacks of money by Housesitting
How people afford to travel the world
What to wear in Italy so that you look and feel gorgeous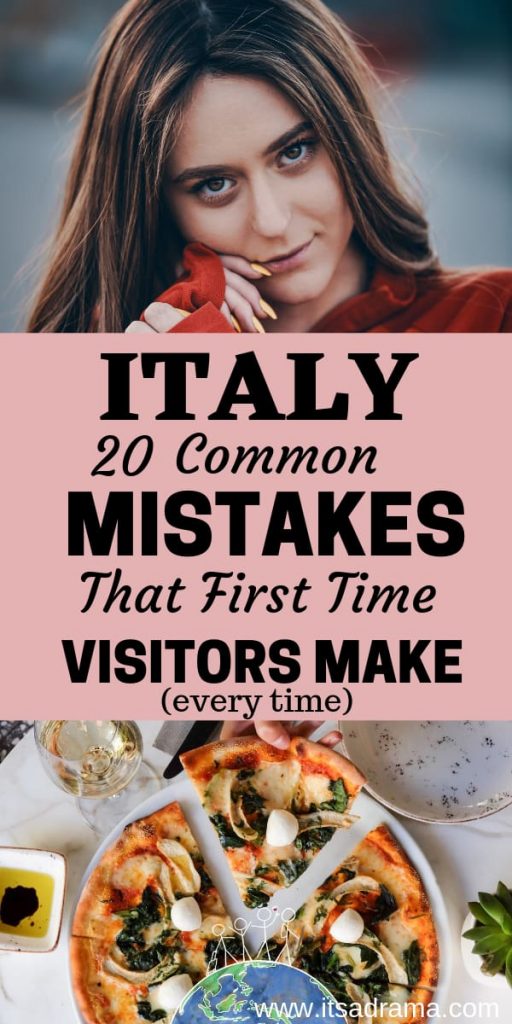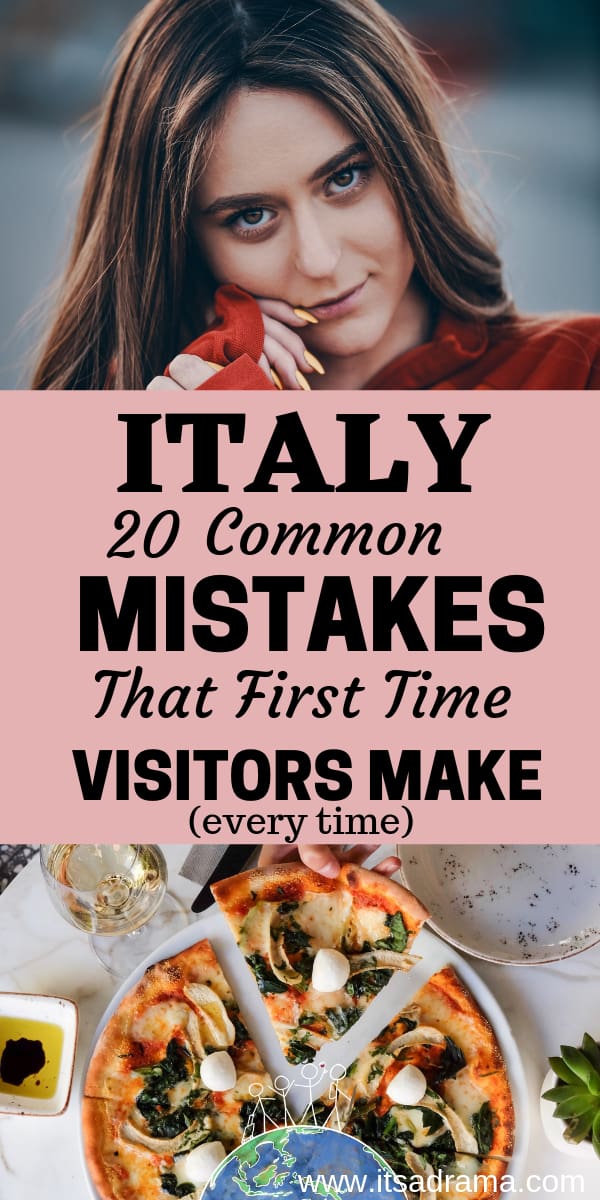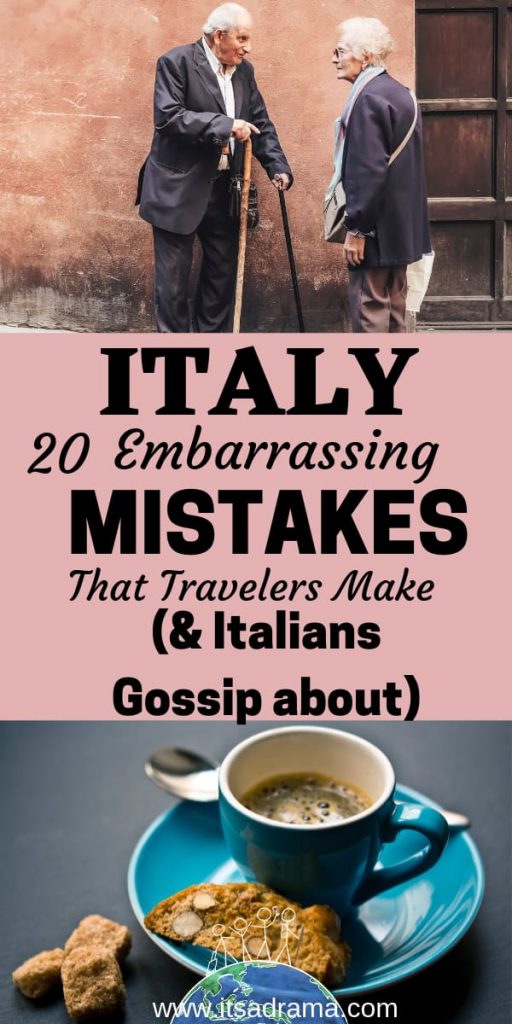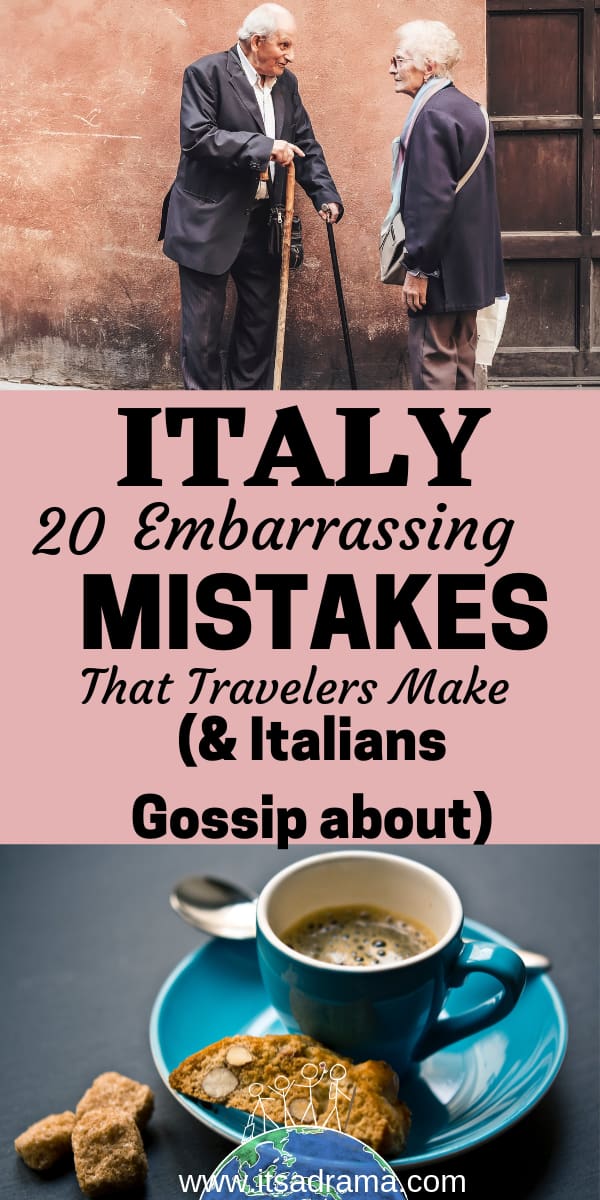 Italy Tip #21 Don't Be Afraid of Looking Like a Tourist
There is so much talk around about how important it is not to look like a tourist when you travel.
While I agree that it is a shame to spend your life savings on visiting a country and then never step out of the safe tourist bubble of a hotel resort, there is nothing wrong with doing touristy things while visiting Italy.
Nothing wrong with that at all.
Go to Verona and rub Juliet's breast! Take the obligatory photo of the leaning tower of Pisa, and shake hands with the gladiators in Rome (careful they don't try and charge you, though!)
It's those photos that you will share with your grandkids!
Related posts That you Will Enjoy!
Italy Travel Tips. Everything You Need To Make Your Trip Smooth
Ireland travel tips.What to fec*in expect
Living in New Zealand. What it's really like
Don't look like a beetroot on vacation. A sunburn hack that you'll thank me for
Couchsurfing in Italy. When it all goes horribly wrong (A Podcast)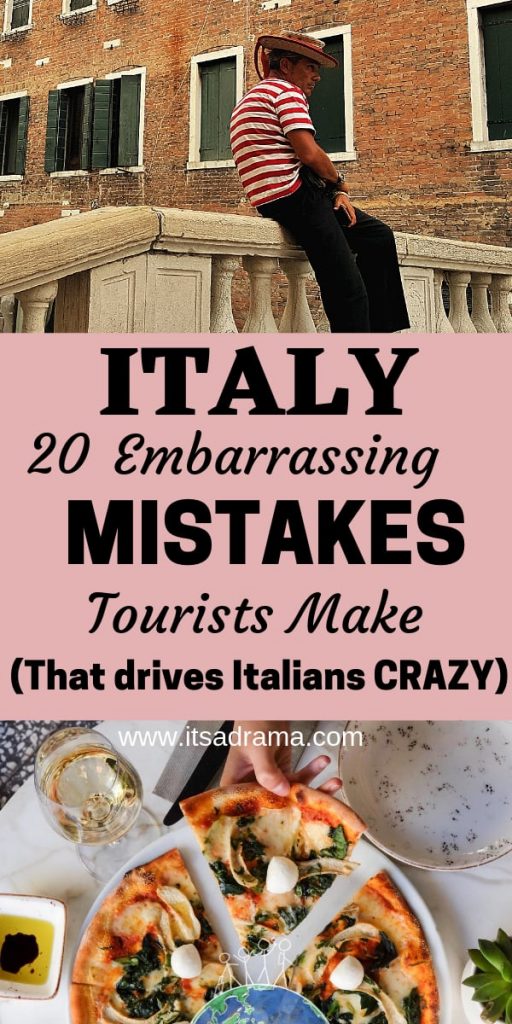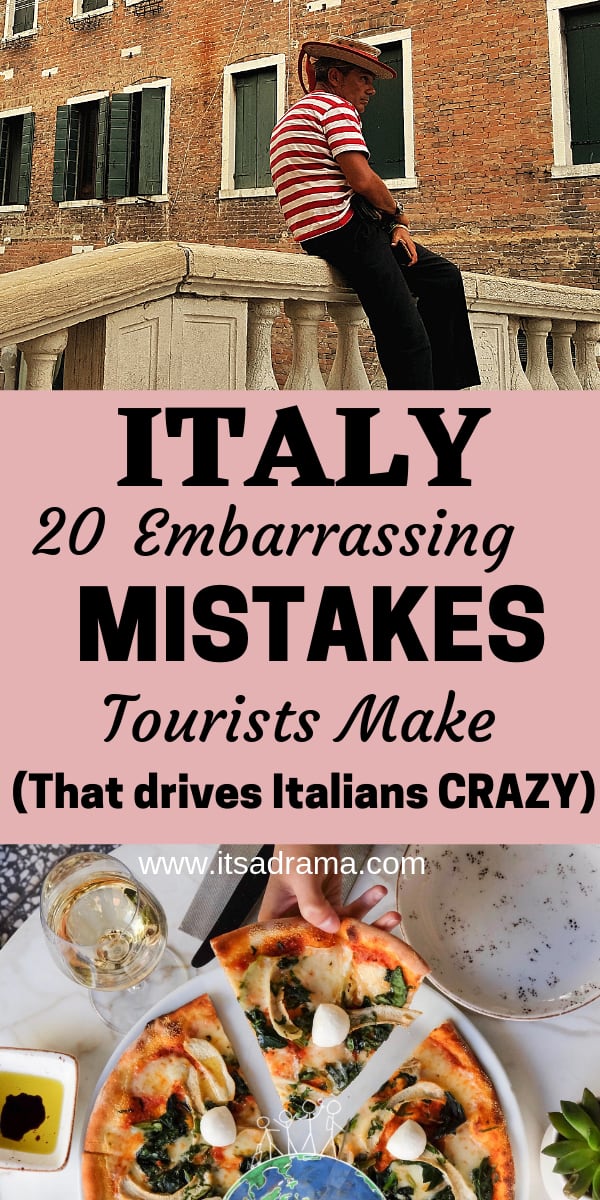 So, there you have it. Twenty-one things that you should really NOT do when taking a trip to Italy.
Want To Read The Truth About Italy?
Four years ago, my family and I spent our life savings and backpacked the world for a year. We visited twenty-three countries, including Italy.
This book is filled with the stories of what it is REALLY like to travel the world as a family.
Then I HIGHLY RECOMMEND MY BOOK! The Travel Bog Diaries! Click here and read all about how an ordinary woman did something (extremely) extraordinary.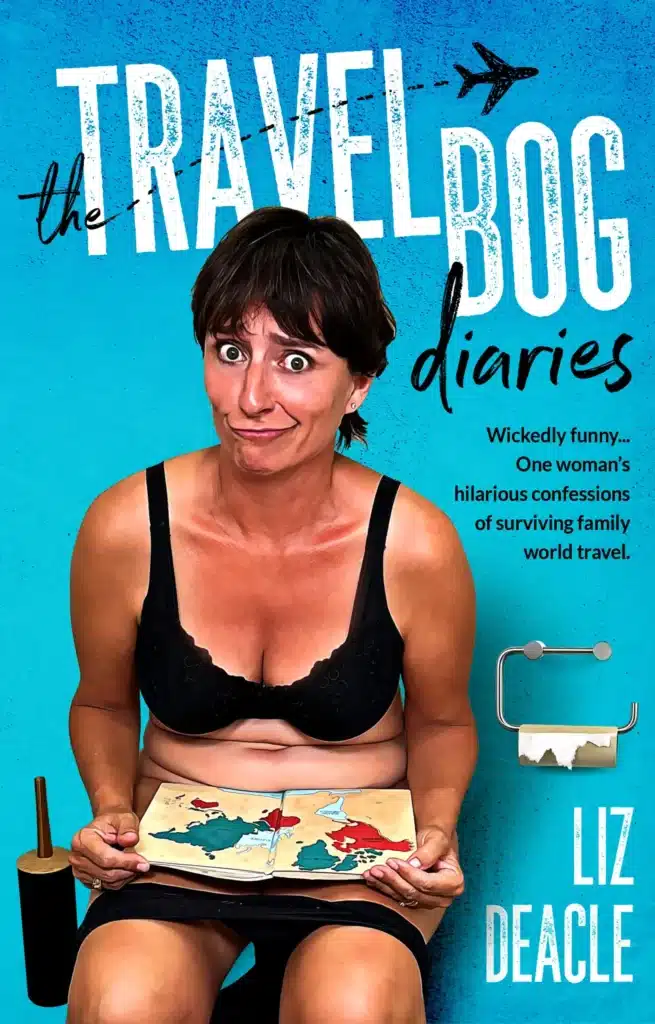 Related posts that you will enjoy:
Italy for 6 weeks? How to travel the world for free
Did you come across any of these things when planning a trip to Italy? I would love to hear about your experiences. Leave a comment below and let me know how your trip went. And if you ever discovered where the brown eyes came from.
And remember, if you know someone who is planning a trip to Italy in the near future, please share this post with them!
Ciao x
Would you love to travel to Italy more often but could use some tips on how to do it for a lot less?
Then join me & I'll show you how!