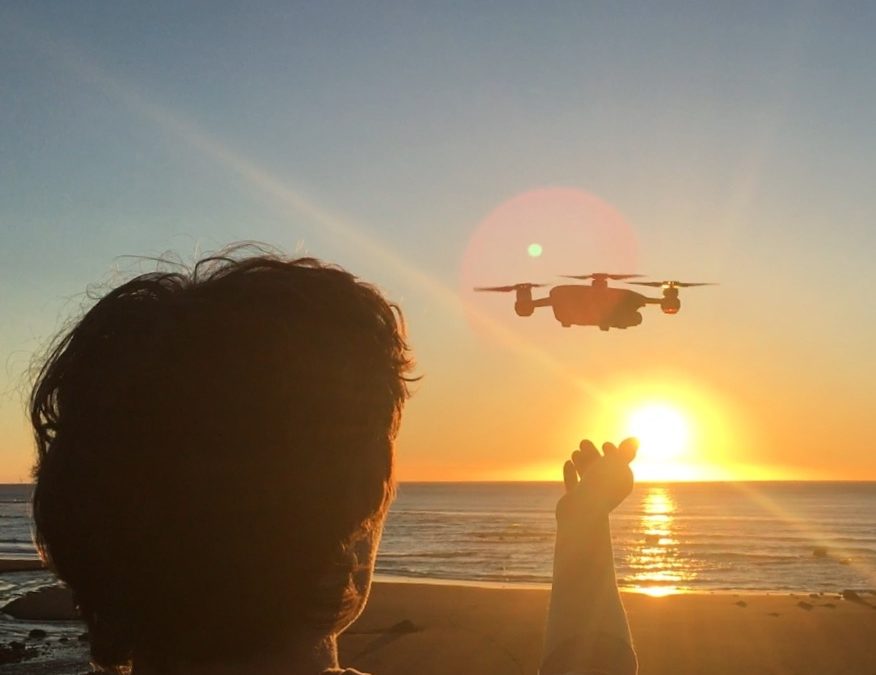 Deciding which is the best drone for travel? Trying to figure out how to travel with your drone without constantly fearing that airport security will confiscate your new toy? Do you want someone to explain in plain English the reasons why we think our chosen drone is the best for travelling the world? Then please read on.
First, let me tell you why we wanted a drone to travel with. Like me, you may be questioning whether or not you even need a drone.
I was reluctant to spend money on a drone; I won't lie. I am a point and shoot kind of gal and having only just familiarised myself with the features of the iPhone,  I wasn't convinced that we were going to need a drone to take on our travels around the world.
My husband, Brian, on the other hand, is a huge gadget fan as is my 16-year-old son who will be travelling around the world with us too. They explained that to be able to capture out of reach images, see things from a different perspective we would need a drone. We also travel bloggers and are trying to branch out into the world of vlogging, so we were determined to get those extra special shots that weren't available to everyone.
2018 UPDATE!! We have been travelling with the DJI Spark now for 5 months. We have been to America, Sri Lanka, India and Thailand capturing sensational footage. When a friend of mine saw our India videos and asked 'how the hell did you get a drone into India without it being confiscated or trashed at the airport'  it made me realise another super important upper hand that the DJI Spark has over any other drones. More on that later in the post.
Every traveller knows the importance of taking superb photographs. But we are going one step further. We will be documenting our journey not just through photos on this blog, (more…)