YouTube and I have one of those love-hate relationships. While Youtube is perfect for providing educational videos for kids, it can also be the reason why my housework gets put back another day.
Having homeschooled two kids for the past ten years I know how easy it is to get sucked into the YouTube spiral when trying to find the best maths channels for your kids.
It is sometimes nigh on impossible.
Sifting Through The Best Youtube Channels For Kids (Tweens & Teens)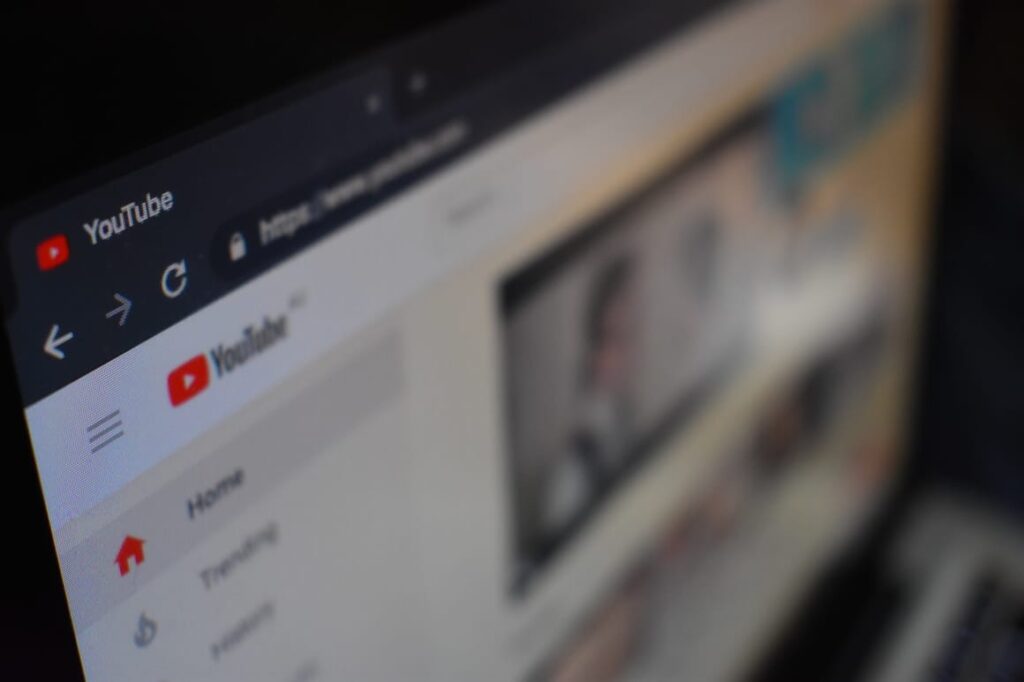 For some strange reason, though you type in 'best youtube channels for kids who need math help' you find yourself faced with a video about a woman who can spin herself into a ball of wool and sneeze seven million times a day.
(Must be all that yarn).
But fear not.
I have you covered. As a busy parent, you do not have time to trawl through YouTube hoping to find the educational stuff that will help your kids with their math.
So I have done it for you.
And just so you know, I am not affiliated with any of these companies.
The channels that I am recommending were – at one time or another – part of my homeschooling routine
The following YouTube teachers helped my kids (and me) enormously and they will do the same for your family too.
So without further ado, let me share with you 10 of the best youtube channels for kids who need help with math or are just eager to learn more.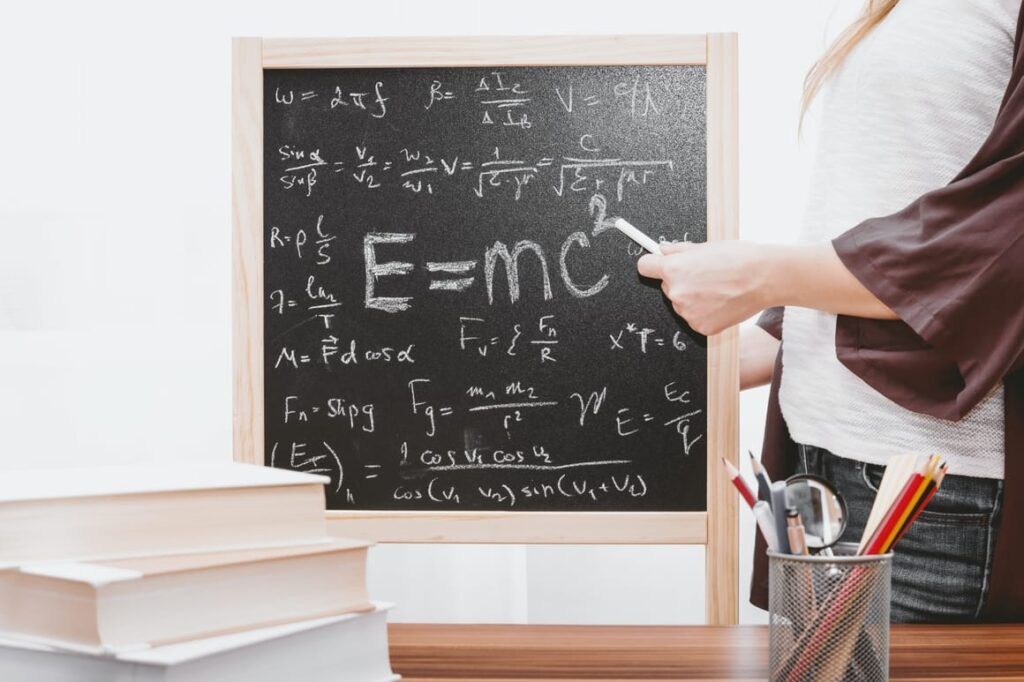 Are you a little lost? Does your life suddenly resemble a feature film that you DON'T remember auditioning for?? 🤷🏻‍♀️
If you are homeschooling and need some honest advice and a virtual glass of wine? 🍷
Then sign up for my FREE 15 part homeschooling email guide & let me show you how EASY this can be! ☑️
10 Of The Best YouTube Channels For Kids Who Need Help With Math
There are so many maths channels on youtube that cater to little kids (kindergarten upwards) but finding a channel for kids who don't want the 'baby' stuff can be tricky.
I have listed the following youtube channels as being suitable for kids age 11+ but please! use your discretion. These age recommendations are for guideline purposes only.
(High school-college)
MathHelp offers custom math courses for K12, College, and Test Prep.
Sadly, this youtube channel is no longer live but I have included it because it still has a stack of helpful videos covering everything a student needs.
One comment says "this channel is the reason I passed my college math exam"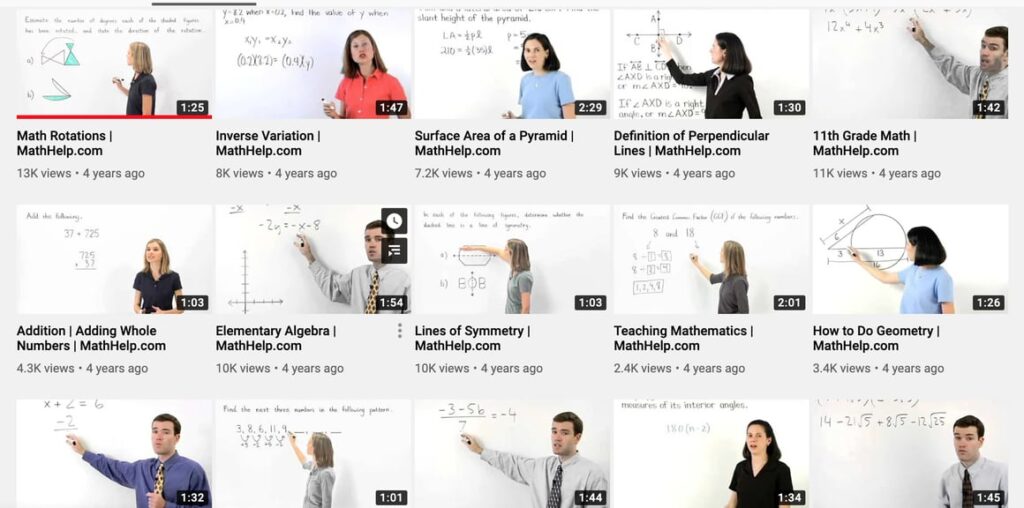 (age 11 +)
There aren't many parents with kids who haven't heard of the popular youtube channel 'Mathantics And rightly so.
My kids LOVED this channel when they got into maths difficulty (ie: their mother didn't have a clue).
Mathantics has colourful user-friendly videos covering everything from numeracy, basic algebra to statistics.
Lessons are organized by topic, not by grade level. But it may help to know that most of the topics we currently teach are typically covered between 3rd and 8th grade. Older students may find our lessons helpful for review.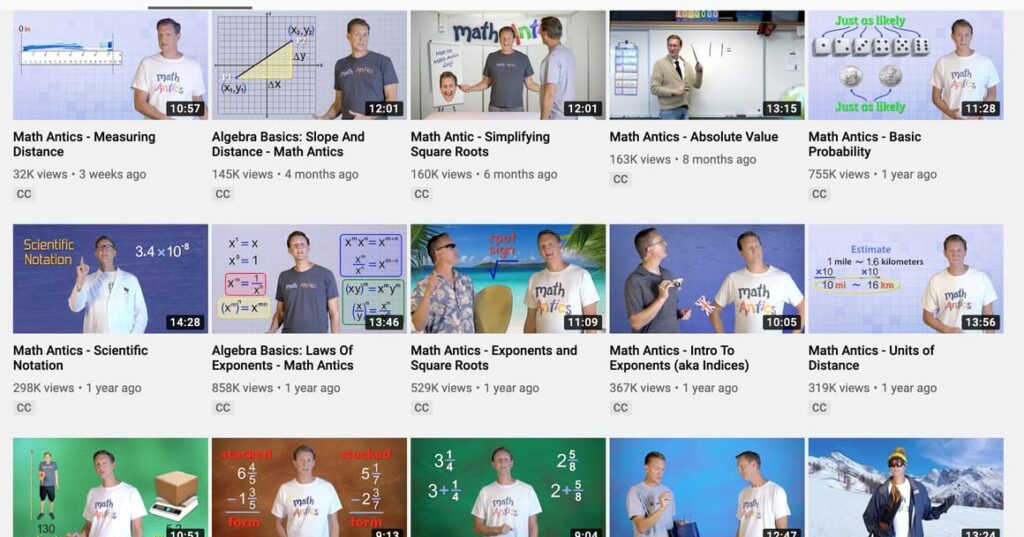 (age 12+)
Suitable for middle school upwards (Or anyone who is keen to find alternative ways of doing maths!)
Techmath claims to obsess over methods to make maths easier!
Not sure if it's the Ozzy accent but somehow this guy explains his math tricks in a way that even I can understand! (And that's saying something).
'Techmath specialises in Math Tricks for fast results!'
One comment says: 'Tecmath you are generally the smartest guy I've ever known before you are generally the most helpful math channel ever'.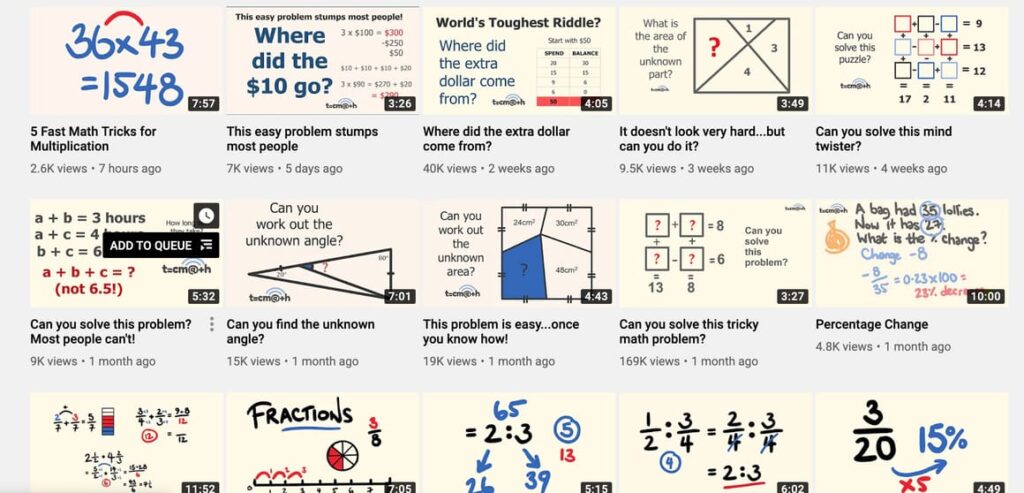 (Age 16+)
Imagine being taught maths by your Grandfather. That's what you will find with MathTV. Pat McKeague has such a lovely calm voice and explains things thoroughly.
I never judged which were the best youtube channels by how many views and subscribers they had, I went by how effective they were, and for older students looking for further help with math, this guy will help.
MathTV has over 10,000 instructional videos to help students learn everything from basic math through calculus. Each problem is worked by multiple instructors
One comment says: 'I am your big fan sir you are fantastic.'
(Elementary, Middle & High School)
If you are homeschooling your kids and have bought a math curriculum then you will love this channel! We used Mashup Math to complement our Singapore Maths programme but I know that they also cater for other programmes too.
The channel has lots of colour and visuals and is easy to follow.
They say:
'MashUp Math, a mathematics education YouTube channel run by young teachers on a mission to meet the unique needs of students with a visual learning preference.
'On our channel, you can access an extensive library of cool math videos for visual learners and professional development and math activities for teachers and parents. Whether you are looking for free, fun classroom math resources or homeschool math resources, you're sure to have an enjoyable learning experience. Our lessons can be used to teach common core math, Singapore math, eureka math, and more'.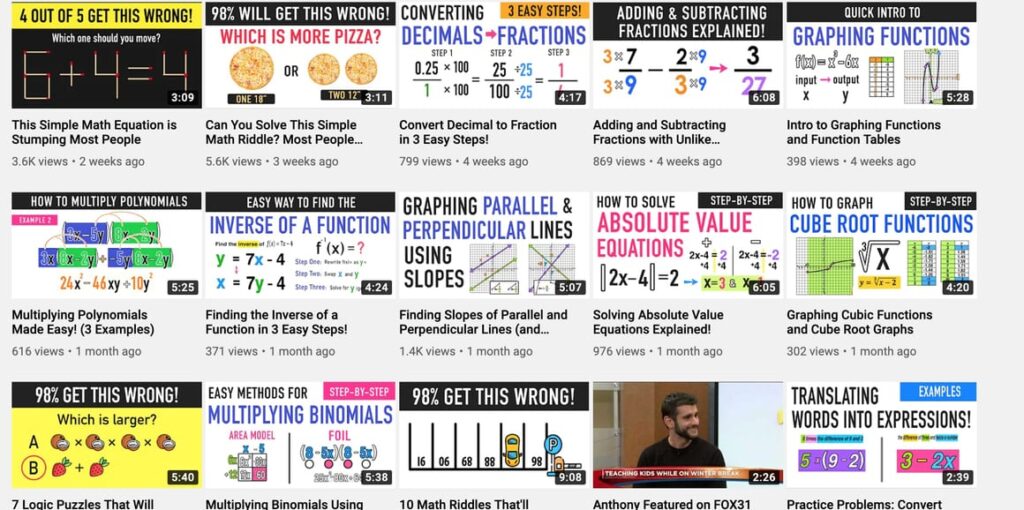 (Age 16+)
A growing collection of mathematics education videos related to Algebra, Geometry, Algebra 2, Trigonometry, Precalculus, Calculus 1, Calculus 2, and AP Statistics:)
ProfRobBob is a bouncy upbeat character who has a BS in Mathematics Education and 24 years of teaching experience at the high school level.
The videos include multiple examples to help students understand math and complete their homework.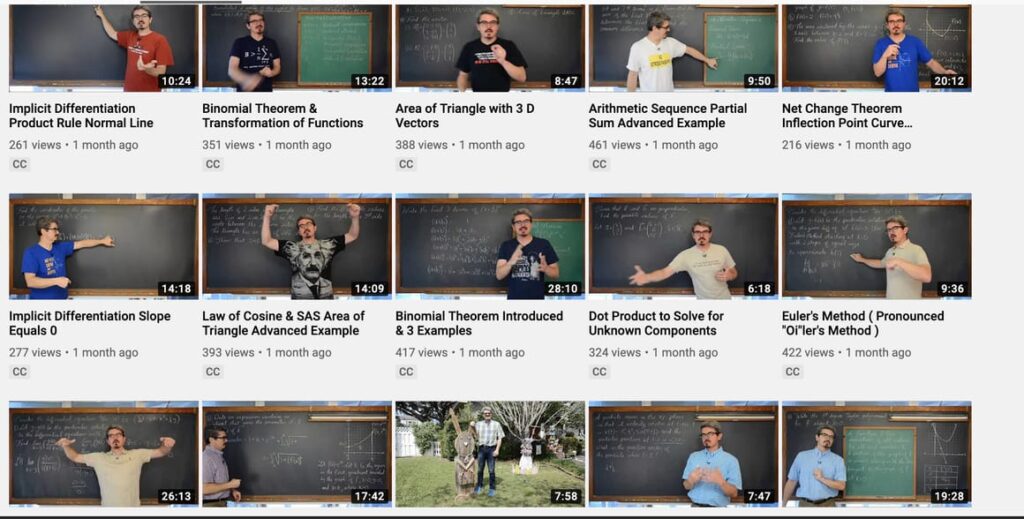 Are you a little lost? Does your life suddenly resemble a feature film that you DON'T remember auditioning for?? 🤷🏻‍♀️
If you are homeschooling and need some honest advice and a virtual glass of wine? 🍷
Then sign up for my FREE 15 part homeschooling email guide & let me show you how EASY this can be! ☑️
(Age 14+)
You will love the gentle tone of KristaKing. She reminds me of a gentle and very brainy kindergarten teacher!
Krista 'recorded tons of videos and written out cheat-sheet style notes and formula sheets to help every math student—from basic middle school classes to advanced college calculus—figure out what's going on, understand the important concepts, and pass their classes, once and for all.'
One comment says: 'this is the best math tutorial channel. It helped me such a lot! Thankyou mam for providing such great math tutors of all chapters.'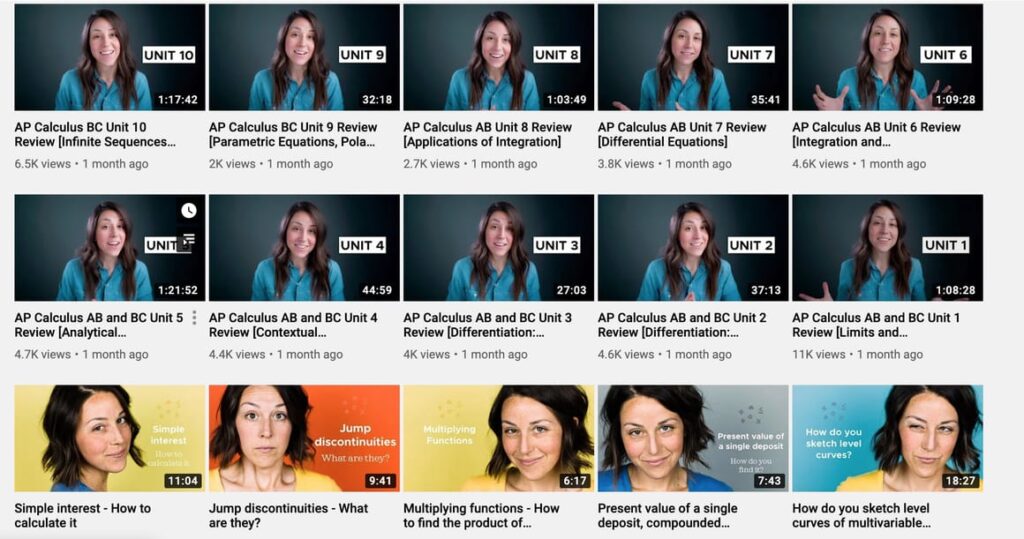 (age 10+ but has also has videos for younger kids)
Maria Miller from Math Mamouth presents all of her lesson in front of the whiteboard giving the channel a 'classroom feel'.
Both of my kids think that this is one of the best math channels on youtube because Maria explains things clearly and slowly.
Maria says:
'Enjoy learning math — or learning HOW to teach math! I always emphasize conceptual understanding & number sense, because I feel that is how students learn math best'.
One comment says: 'Awesome, love the simplicity of your video!'
(Age 16+ concentrates on Cambridge GCSE and A-Level)
I love this channel because of Mr Hegarty's Britsh accent!
Hegarty Maths explains things thoroughly and helps enormously with preparation for GCSE's and A-Levels.
'This channel is to provide help to students out there who need a little extra help and cannot afford tutoring. I produce the channel for free in my free time outside my full-time job as a maths teacher.'
One comment says: 'Thank you, Mr Hegarty, for this video. I genuinely felt as if you were speaking directly to me in the last few minutes of this video, about the D grade getting up to a C grade. I honestly, thank you so much for this video and found the tips to be very helpful and useful'.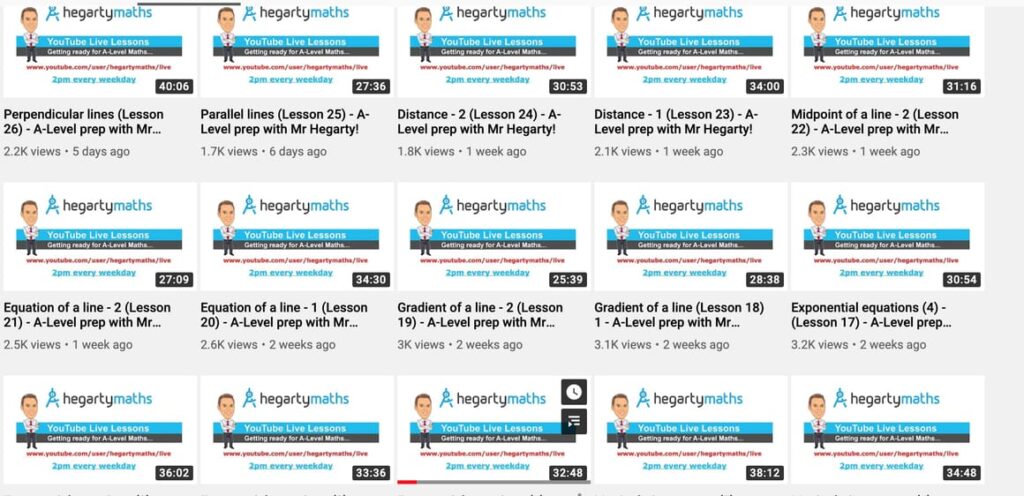 (High School Maths for GSCE and A-Levels)
Simon Deacon is a friendly, easy-going teacher who also looks as though he would be a good friend (which makes me like him even more!).
British Simon says that the channel is all about aiming to keep maths simple – 'it's just me, a board marker and a whiteboard – occasionally helped by bits of paper and sticky tape'.
'This channel is to help with your math studies through school, college and university. Real maths, tips, resources, videos, word problems, numeracy, arithmetic, games, BIG questions, past papers are all either on the channel or the Maths Wrap website.'
One comment says: 'Hi, I watched your videos last summer during my GCSE year in which I went from a B in September to A* in May. Just wanted to say thank you very much, your videos helped me a lot and I will recommend this channel to anyone studying GCSE maths now. Thanks again.'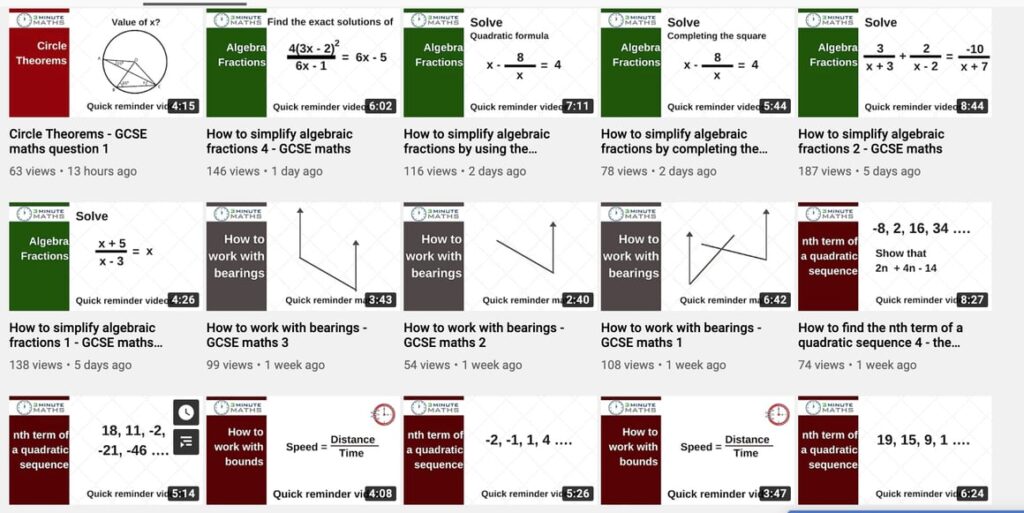 For Pinterest!⇓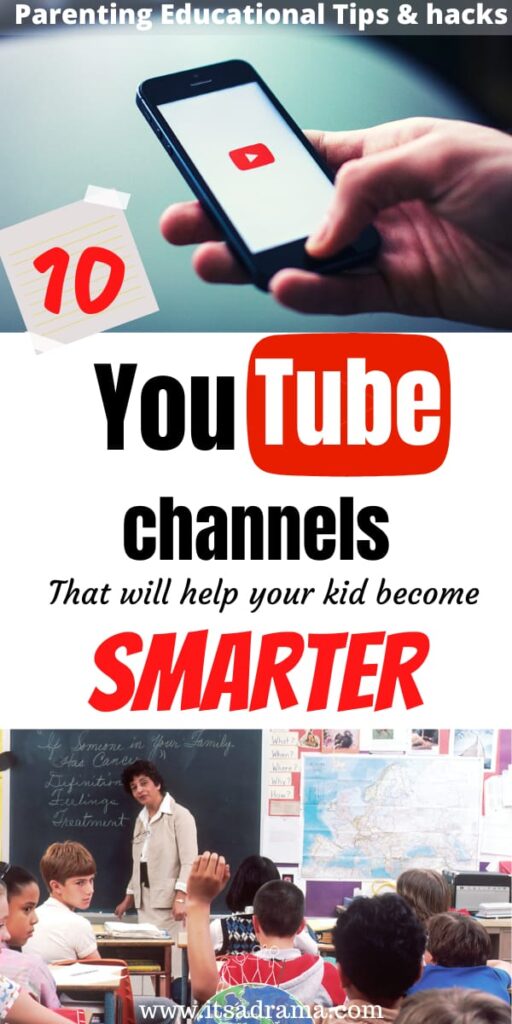 Are You Cut Out For Homeschooling? Why Not Take Our Quick Quiz & Find Out!
Next, you could read…
10 important things that successful homeschoolers do before 10 am
Using Youtube Channels To Help Kids Along
I remember when I first told people that my kids learned a lot of their maths with the help of Youtube. They didn't really believe it. But now, with my son having passed his college entrance maths I am so glad that I didn't struggle to try to find him expensive private tutors.
If you know where to look (and you are prepared to ignore the ads, then YouTube is the number one place to go when your kids need help with their school work.
If you enjoyed this post then let me know in the comments below and don't forget! If you know of anyone who could use some tips on finding the best YouTube channels for kids and maths then PLEASE share this post!