This podcast was born in 2019.
Returning to New Zealand after a twelve-month backpacking trip around the world, Liz started a podcast with her teenage son, Sonny.
They talked about all things travel and living in New Zealand with teenagers.
She told others that the podcast was designed to help other parents with teenagers.
But that wasn't entirely true.
It was her way of legitimately sticking her nose into her son's business while she slurped lots of green tea.
When Sonny finally grew tired of spending his days recording conversations with his ma, Liz roped her long-suffering husband, Brian, onto the show.
The couple now records weekly videos on YouTube about life in New Zealand and other very cool stuff.
They like to drink wine and chew the fat. They talk about life, travel, kids, money, being British and living in New Zealand.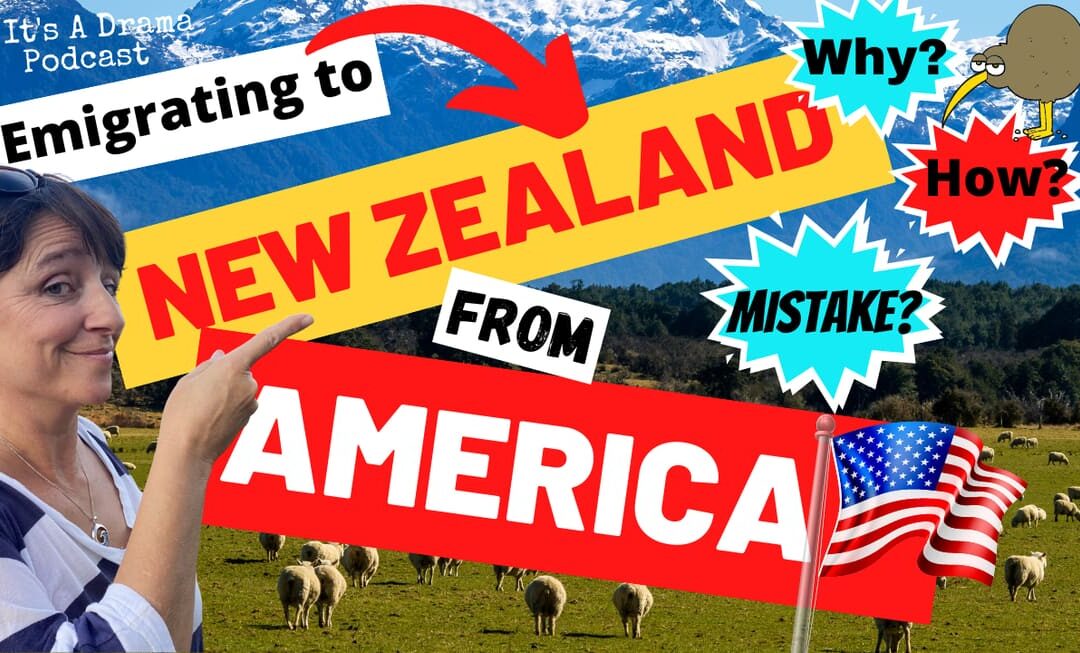 Are you thinking of emigrating to New Zealand from America?
Then you're going to love what we have to share.
In this New Zealand podcast episode, I talk to Katie and David, an American couple who recently made moving to New Zealand a reality.
Katie is a nurse from California and David worked for the LAPD. They had dreamed of living in New Zealand for a while and now that dream is their reality.
But it wasn't all plain sailing…
read more
Listen and please subscribe on your favourite app