"Eat, Pray, Love" by Elizabeth Gilbert captured the hearts of many with its soul-searching journey across Italy, India, and Indonesia. If you're a woman seeking a similar travel adventure and yearning to indulge in the beauty of the world, you're in luck!
I have for you three remarkable books that will not only transport you to enchanting parts of the world but most certainly (without a doubt) bring on a serious case of wanderlust. These books aren't just about travel; they are about families and life and exploring out-of-the-box adventures.
Get ready to take a journey of self-discovery and cultural exploration, and experience the joy of embracing new experiences. Grab your passport, and let's embark on a literary escapade!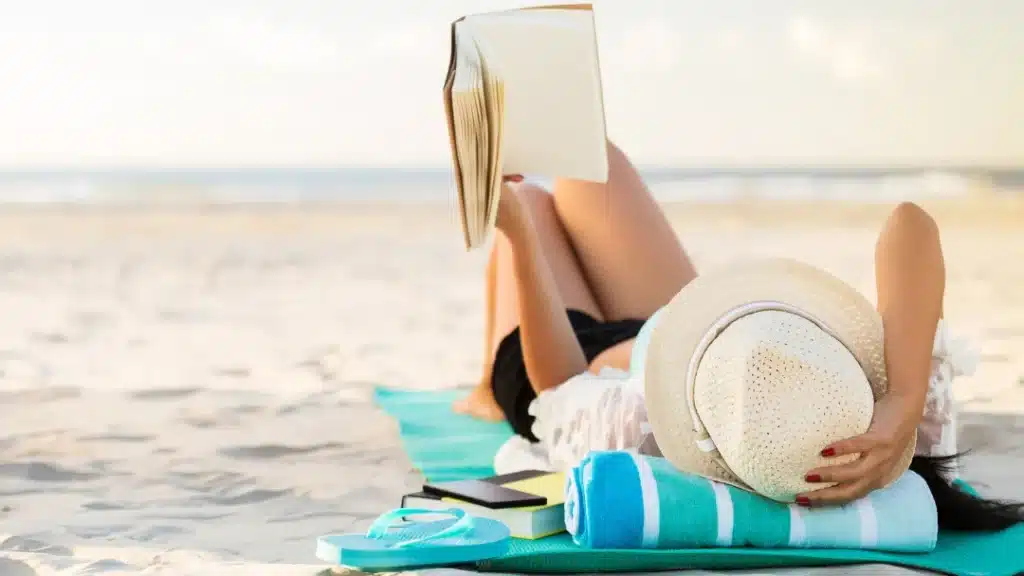 Best Travel Books To Inspire Wanderlust (and make you feel really happy)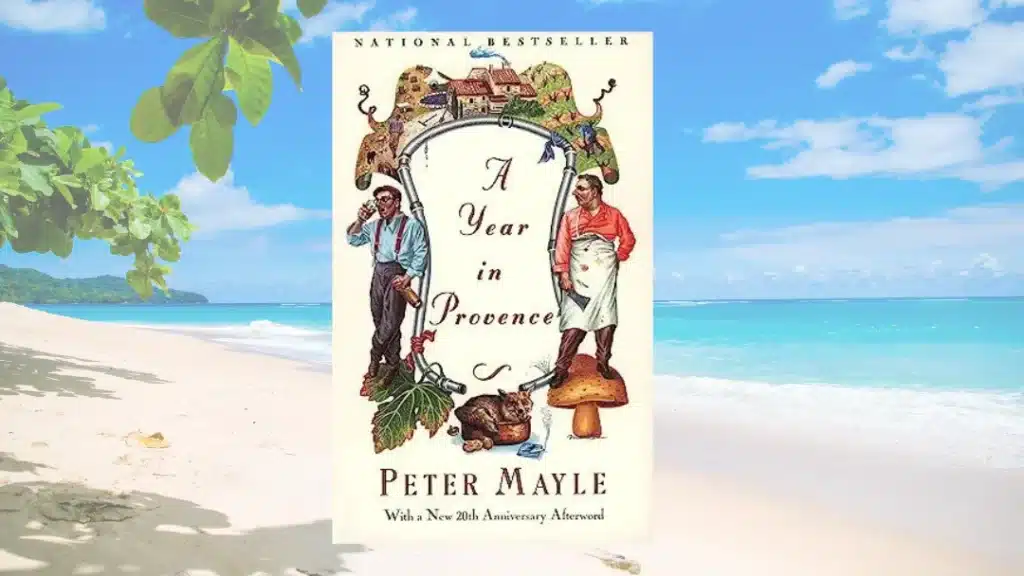 1: "A Year in Provence" by Peter Mayle
Do you long to be transported to the sunny and idyllic landscapes of the French countryside? Join Mayle as he recounts his experiences of renovating a 200-year-old farmhouse in Provence. With wit, charm, and a keen eye for the quirks of daily life, mayle takes us on a journey filled with humorous anecdotes, cultural observations, and encounters with eccentric locals.
His lighthearted storytelling will have you laughing out loud and dreaming of your own escape to the picturesque charm of Provence – and let's face it…who doesn't dream of that?!
Check out A Year in Provence NOW!
2: "Where'd You Go, Bernadette" by Maria Semple: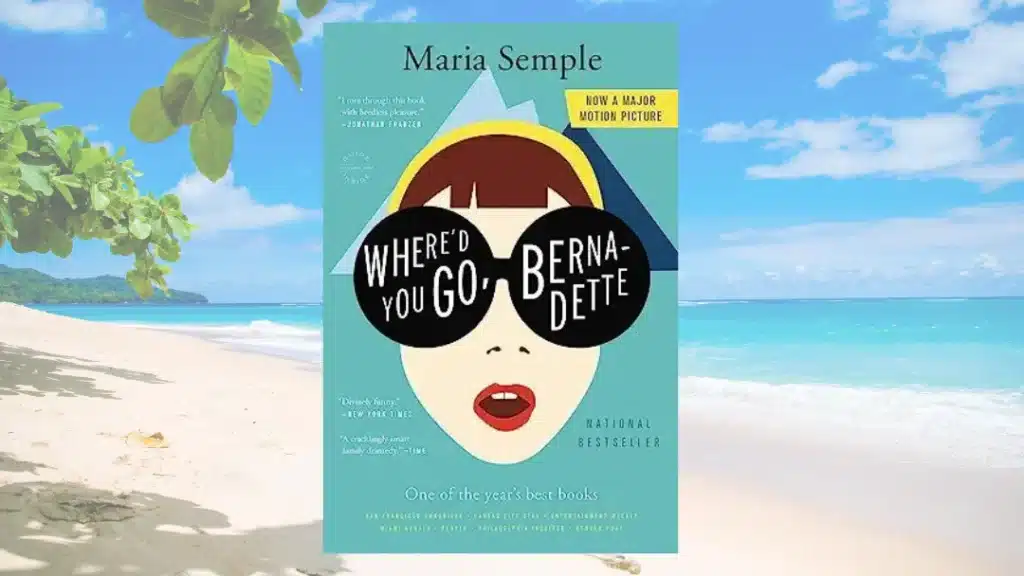 Get ready for a hilarious and unconventional adventure with "Where'd You Go, Bernadette" by Maria Semple.
Set in Seattle and Antarctica, this comedic novel follows 15-year-old Bee, who sets out on a quest to find her eccentric and anxiety-ridden mother, Bernadette Fox, after she mysteriously disappears. Through a series of emails, letters, and other unconventional storytelling techniques,
Semple creates a whimsical and uproarious narrative that delves into themes of creativity, motherhood, and the importance of embracing one's quirks. This book is sure to leave you chuckling and contemplating the meaning of life's unexpected detours.
Check out "Where'd You Go, Bernadette" HERE
3: "The Travel Bog Diaries" by Liz Deacle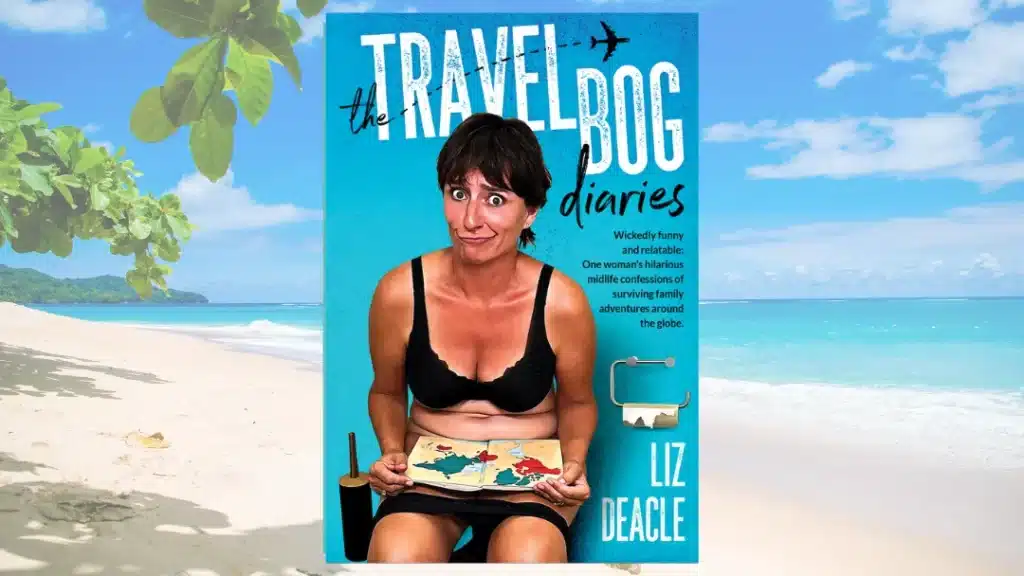 Meet Liz. British. Forty-eight-years young. Mother of two teenage kids and wife of Brian.
Faced with midlife & realising that unless she gets her skates on, she'll never get to live out her fantasy of travelling the world with her family (and be like that woman from Eat, Pray Love), Liz plans a year-long globetrotting trip.
Annoyingly, things don't quite go as expected.
This is probably because Liz is slightly deluded & chooses to ignore the fact that her husband has acid reflux & can't eat anything foreign, & her teenage children would rather scroll funny Snapchat videos than look at old things in Europe.
It soon becomes clear that family world travel is nothing like they say it is on Instagram.
Someone's been telling Liz big, fat lies.
Armed with humour, optimism, & three pairs of comfy high-waisted travel knickers, Liz sets off around the world to make memories with her family. At whatever cost.
From an itchy ill-fated yoga class in India, ancient ruin humiliation in Italy, to getting sloshed at a charity festival in rural England, Liz's endless mishaps and hysterical far-flung flops make for an unforgettable experience that no family ever forget.
Even if they wanted to.
This hilariously funny pee-your-pants, laugh-out-loud memoir will have you changing your life and racing to book your next adventure.
Prepare to laugh, cry & curl your toes while discovering that no matter how big the failure, family, love, and laughter will always save the day.
Check out The Travel Bog Diaries Here!
That's it! The Three Books guaranteed to bring on a serious case of wanderlust!
Laughter has a remarkable way of brightening our spirits and bringing joy to our lives.
These three lighthearted and funny books offer the perfect escape, guaranteeing you a healthy dose of laughter and feel-good vibes. Whether you find yourself in the French countryside, navigating the chaotic countries of Itay or India with Liz, or embarking on an eccentric adventure with Bernadette, these books will leave you grinning from ear to ear.
So, grab your favourite cosy spot, dive into these hilarious reads (and don't forget to let me know your thoughts in the comment section!)