Looking for tips, ideas and advice to help plan your next travel adventure? The best sites to book flights, trains and accommodation? Cheap, but stunning restaurants and activities that the whole family can enjoy?
Need to know what to pack and what to leave behind? (No. That doesn't include the kids!)
Then you've come to the right place!
We have worked and travelled around the world for nearly thirty years together. Fifteen years as a couple and fifteen years as a family. Because of this, we consider ourselves to be something of experts on travel.
We have spent hours and hours, no, actually weeks and weeks! Scouring the internet, so you don't have to. Finding reliable and helpful travel tips that you are going to find super useful. Remember, these are the items that we personally use. You may find that you would rather not travel with a Kindle, your family may prefer to buy paperbacks as you go. If on the other hand, you are like us, and plan on taking a drone (Brian and his love for technology-what can I say?) to capture all of those amazing photographs on your adventures, then please know, the one we recommend is the one that Brian has spent DAYS researching so that you don't have to!
We will never recommend things that we haven't personally tried and tested for ourselves. That's a promise. And if you want to know more about a certain product before you go and spend your hard earned cash on it, drop us a question either through social media or email and we'll chat to you about whatever it is you're about to buy. If it's anything techy, ask for Brian or Sonny! Let us help you. Life is too short to spend wading through masses of information on the internet.
Have a look at these posts we have written to help you with everything you need to travel the world!
Enjoy your next adventure!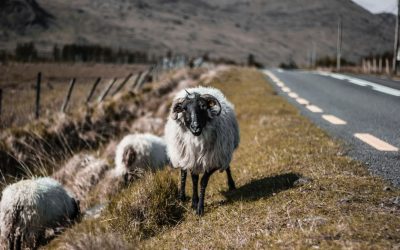 You don't have to look far to find help when planning a trip to Ireland. Every Tom, Dick, and Patrick will give you their two cents worth on when, where, and what to do in Ireland. But what about the things you aren't supposed to do in Ireland? The no - no's. The...