How Long Term Travel Affects Different Members Of The Family
Episode 2
This episode of the podcast is all about how families cope when they throw everything up in the air for a while and decide to go travelling with their kids.
I have had people say to me that their kids would be nervous about leaving their friends and home for a couple of weeks.
While we were travelling last year, my daughter got pretty homesick. She wanted her friends and her own bed which is understandable.
I worried myself sick over the fact that we had ruined her life forever and then, the following week, she turned around and said she was happy again and wanted to continue travelling. I don't know who I was madder at. Me for crying myself to sleep and worrying myself senseless or her for telling me in the first place!
A good lesson to learn here is that parents often worry about our kids for no reason. I know I do. We all do. And mostly it turns out to be a storm in a teacup.
For Pinterest!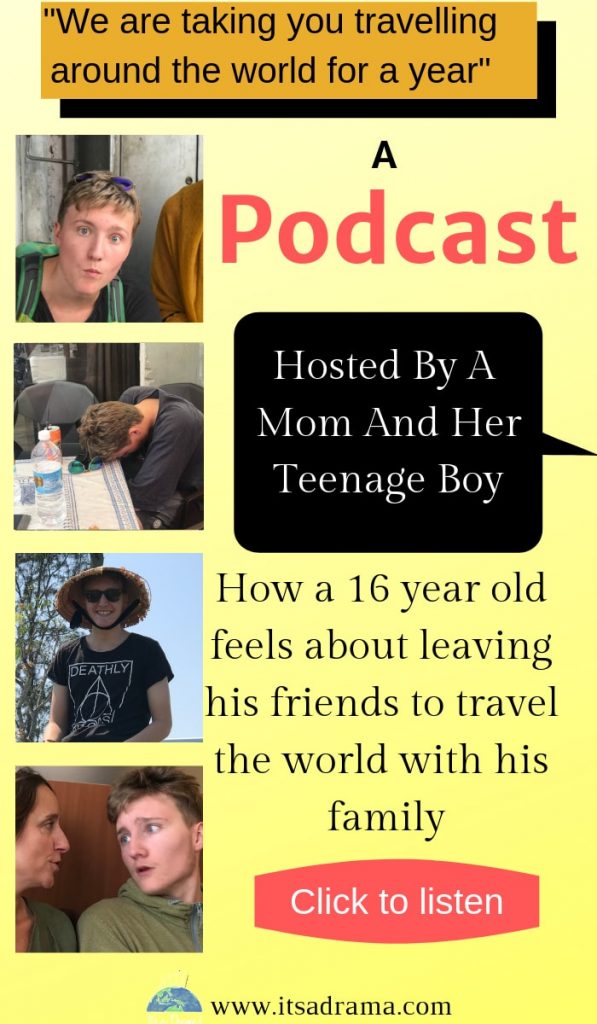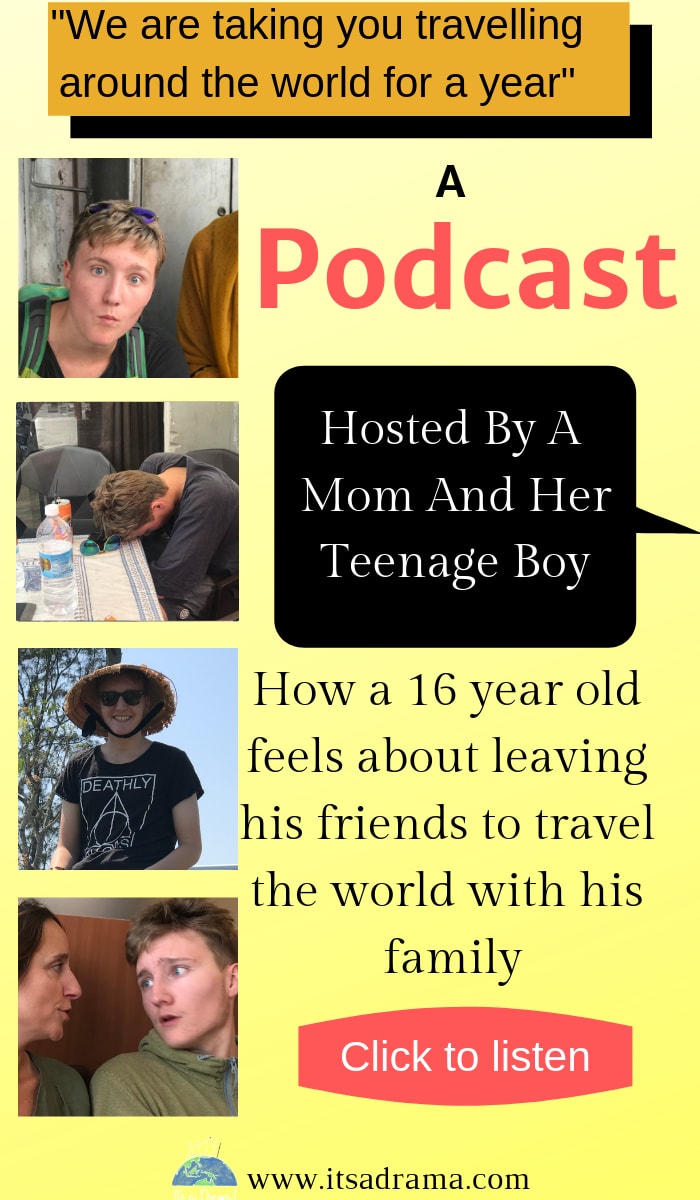 Podcast Notes
We tried a different format for this podcast. We did a question and answer session. Three questions each.
What was your initial thought when I said that we were going to travel around the world for a year?
How had you changed when you returned home and did you still fit in?
Did your friends still relate to you?
How did you keep in touch with your friends?
I loved this podcast and as I mentioned above, the things that I would have said my kids were worried about turned out to be completely different to what I thought.
Just shows that we don't always know what's going on in that teenage brain.
I had a hard time returning back to real life and we discuss that too.
Before we closed the show, I asked Sonny what book he was reading at the moment. It was Pillars Of The Earth by Ken Follett
That's it from us for this week! I hope you enjoyed the show. Please comment below or send me a private message if there is a topic you would like us to talk about.
I'll do my best!
PS: Remember to subscribe to us our iTunes and leave a comment too!