Alright. I promised you a coming home post, so here it is.
Firstly, let me say that just because we are back in New Zealand, it doesn't mean that it's the end of this blog. Far from it. Thanks to you lovely people this travel blog has grown enormously, and I am not about to give it up now. Especially as it has recently begun to pay for my family to sleep in hotels and supplements mummys wine habit.
No. It's a Drama is not going anywhere without you. Or me.
Returning To New Zealand
It's strange, but returning to New Zealand makes me feel as though the trip isn't over.
Yes, of course, we are no longer living in each other's pockets and eating noodles fourteen times a day, but we live in New Zealand.
We only emigrated to this gorgeous country, ten years ago and everything still feels new and unexplored which is fabulous.
And let's not forget that New Zealand is the adventure capital of the world and everyone knows that there's nothing I like better than a bit of jolly fun and laughter. Even when I'm sober.
Being home feels weird.
I have come back, and everything around me says: this is your life. But it doesn't feel anything like my life anymore.
Far from it.
I keep expecting Eamonn Andrews to pop his head out of my mums downstairs bathroom and present me with the big red book.
'Mother of the Deacle kids! This is your life! The one you had before you left everything behind and pissed off around the world'. Only he wouldn't say pissed because he was Irish. He would say fecked.
How I Feel
I'll be honest with you. I didn't want to come back.
Not yet. A year is too short.
Yes, of course, there were things I wanted to come home for.
My dog, my mum. Always my mum. But at a push, I had convinced myself that I could fly her out to Thailand and we could lay on a beach together catching up over a margarita or four.
And the dog? Well, I knew that she was with my mum and was being fed fresh liver glazed with a balsamic and caviar dressing every night. I wasn't too worried.
The kid's friend's thing.
We have had many, many discussions about this, haven't we? Tessa had a meltdown and cried to go home a couple of times, but apart from that, the friend thing wasn't a problem.
With social media and the fact that those bloody phones are in my kid's hands 29 hours a day how could you ever worry about them missing their friends?
I don't get it.
I never will.
I have decided that I am past the point of no return with the whole social media messaging, scrolling fake life crap thing and I have come to the conclusion that I can no longer be bothered giving myself a heart attack and wrinkly lips over the fact that my kids are growing up with rectangular retinas and crooked necks.
For Pinterest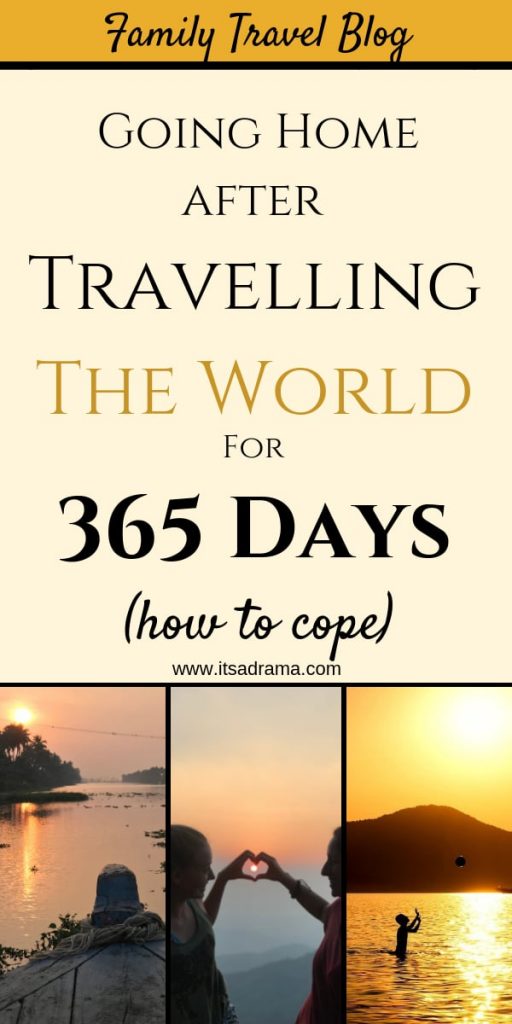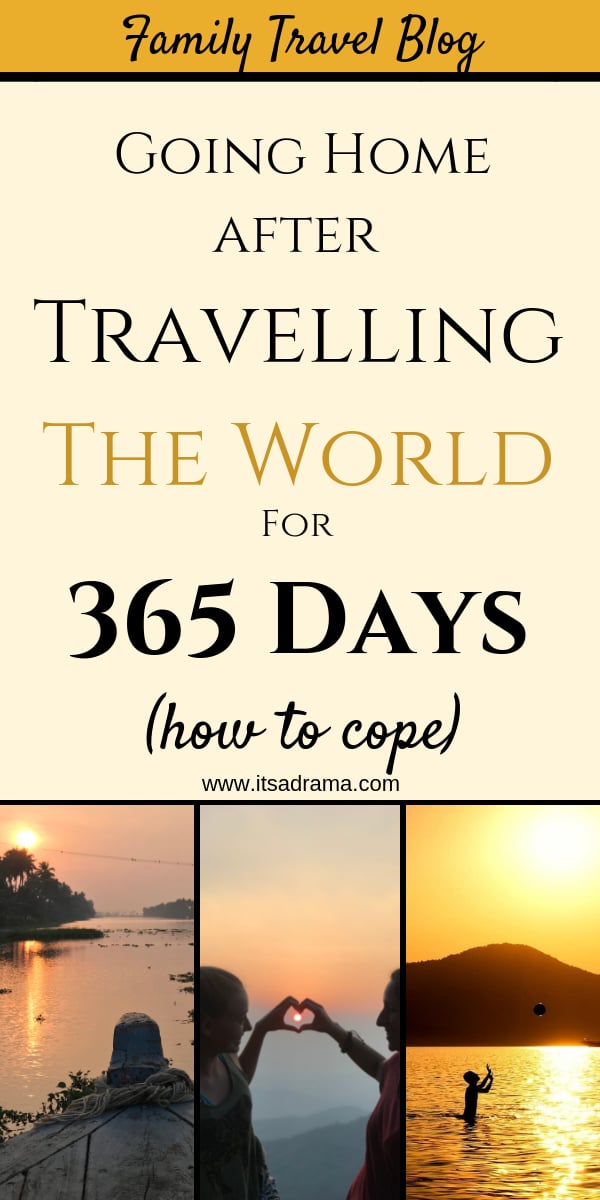 How I Behaved. (It's Not Pretty. I Warn You)
I have been threatened by Tessa not to disclose too much information, so if I tell you this stuff and you see her in the street just tell her you know nothing and that you think her mum is really nice and kind. And settled.
Tessa was counting the seconds until she could come home – literally. The seconds. She would say to me when we were in Bangkok: "only two days to go – not including today, tomorrow and the day of the flight! Hurray!".
And me; the old bag.
Wallowing in my own sorrow and pretending I hadn't heard her. Waiting for my moment then casually saying: "well, at least we still have five days left. Hurray."
I know. Evil.
I was in denial right up to boarding the plane. Grabbing hold of the railings in Bangkok airport like a raving lunatic screaming: 'Goodbye Asia… see you in a few months!' The kids, scowling in utter disbelief and shame, muttering under their breath: "Oh my God. Why does she always have to do things like this? And why is she constantly crying?"
I did quite well on the emotional front. I was quite proud of myself. Only once did Brian have to suffer one of my dramatic snot and tears monologues.
He sat patiently with glazed eyes, feigning interest as I blabbed on and on about how the travelling life was the only life I ever want to live and how I couldn't possibly face being a woman who washes her own clothes or cooks her husbands tea.
Something for him to think about.
But Brian is used to those kinds of outbursts.
The poor man just goes into robot mode. Pretending to stretch so that he can sneak a look at his watch. Nodding in all the right places and knowing never to ask if I've seen the adapter that he uses for the iPad so he can watch the Liverpool highlights.
Related Posts That You May Enjoy
The day we decided to leave everything behind for a year
Travelling with kids. How to stay sane before wine o'clock
Stop worrying about your kids. I dare you
How travel changes your perspective
Optimist or pessimist. Which are you and why it matters.
Christmas down under. It's a bit weird.
The Kids
Sonny has come back with a zillion ideas. He is a young entrepreneur and seems more determined than ever to make money online. He needs to pay for the Lamborghini and the penthouse suite that he's going to own in Beverly Hills. And the iPhone 12.
He is still hell-bent on being an actor and of course Brian and I will always be a million per cent behind anything he wants to do. He has one more year of 'formal school studies' to complete and there is talk of him attending a drama school.
As long as he doesn't forget his lovely mother when he becomes rich and famous that's all I ask.
Tessa wants to continue homeschooling. She might do what Sonny did and follow a correspondence course – or she may not. Time will tell with Tess. She has grown enormously from this trip and I have every faith that whatever she decides to do will be a success. I just need to convince her to come and see Antartica with me. And to get off bloody Instagram.
So What Now?
In a few more months I foresee my blog giving me a part-time income which will be amazing. I have put a lot of hours into this new found love of mine and it will be incredible if it finally shows me a bit of financial love. We have shared many secrets me and this blog and I plan to take it to many more places including all over New Zealand.
We also have a few irons in the fire with some online business' including a shop on this blog which I am super excited about! Items that we have found from around the world will soon be available to buy directly from us on this site. This also gives us a license to keep travelling. These items must be sourced first hand you understand.
A Secret
Now then. Don't tell Tessa about this one. A friend of ours has approached us and asked if we would be interested in going to Uganda on a gorilla safari.
I know.
You know me. Not one to shy away from a challenge. I can see it all now. Me in my grey tank top like Sigourney Weaver. Singing to the baboons in the mist.
Sonny's keen; I'm working on Tessa. Watch this space.