Are you thinking of emigrating to New Zealand from America?
Then you're going to love what we have to share.
In this New Zealand podcast episode, I talk to Katie and David, an American couple who recently made moving to New Zealand a reality.
Katie is a nurse from California and David worked for the LAPD. They had dreamed of living in New Zealand for a while and now that dream is their reality.
But it wasn't all plain sailing…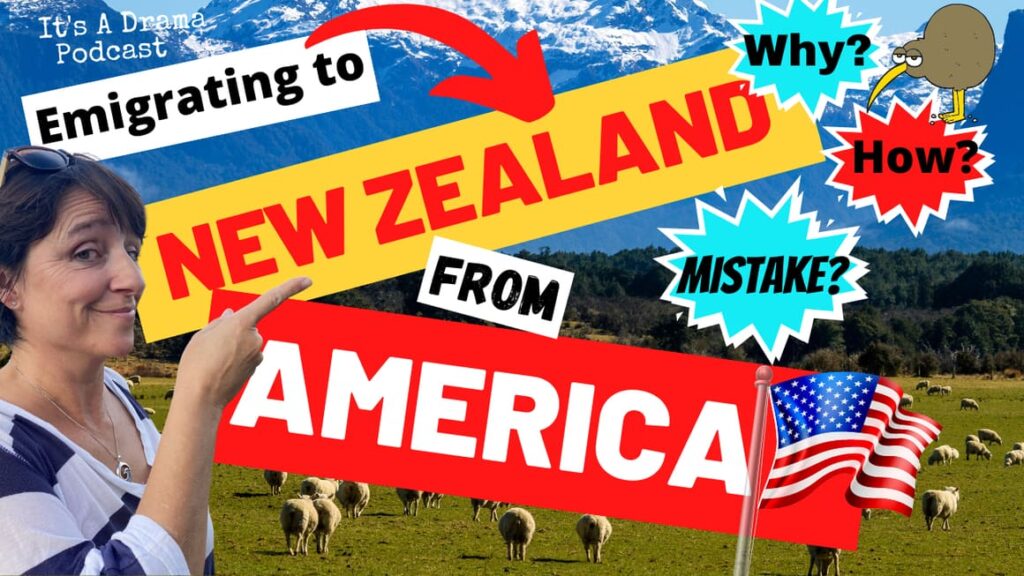 Emigrating to New Zealand From America
I met Katie and David when, after months of searching for every bit of information they could on emigrating to New Zealand from America, they found our podcast and New Zealand YouTube channel.
They then signed up for our FREE life in New Zealand video guide and then joined our moving to New Zealand community.
We have been friends ever since.
In this podcast episode, we discuss how a family of four (with two small kids) made the move to New Zealand from the USA a reality.
I ask questions such as:
Which visa did you get?
How long did it take from day 1 of deciding to arrive in New Zealand?
What did the kids think of leaving the US to start a new life in New Zealand?
How did you get jobs?
What was MIQ (Managed Isolation and Quarantine)
How was the flight?
What was the strangest thing about New Zealand culture that you weren't expecting?
And on and on.
This episode is a crucial find if you are thinking of moving to New Zealand from the US (or anywhere else in the world).
Liked This Post? Why Not Save it to Pinterest! ⬇️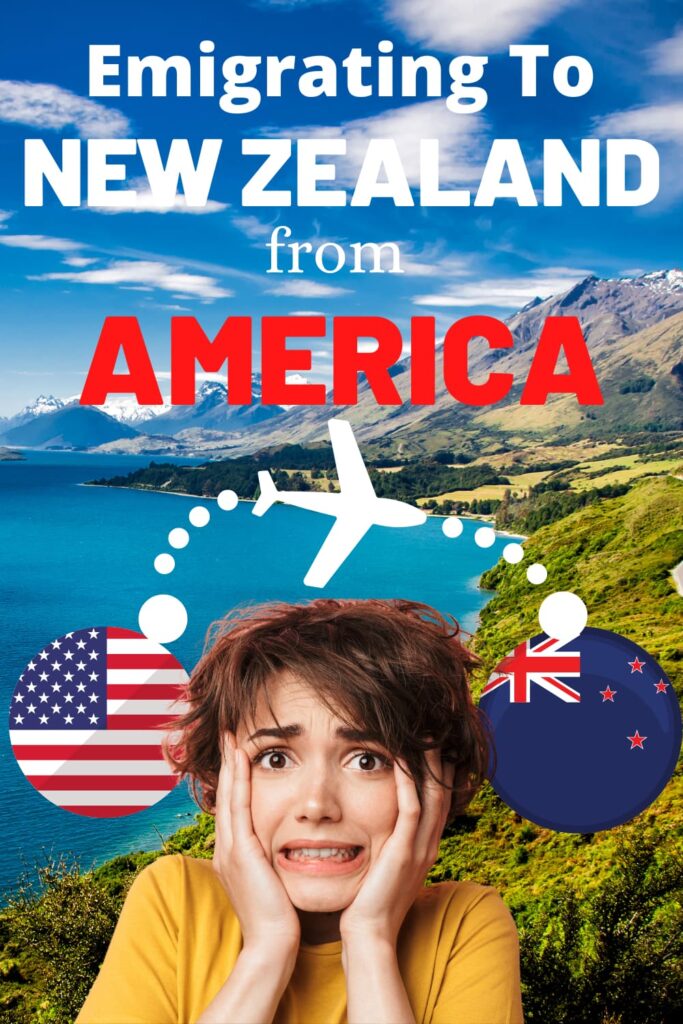 Would You Like To Join Our New Zealand Community?
Are You Considering Moving To New Zealand? 🧳
Do you wonder what life in New Zealand is (really) like?
Do You LOVE New Zealand & dream of moving here one day? Sign up below and I will send you my FREE Moving to and Living in New Zealand Guide. A 5 Part Video Series!
Related podcasts that you will love:
Living in New Zealand. Why 30% Of Immigrants Go Back Home
Moving to New Zealand. The How's, the Whys and the Hoops.
Moving to New Zealand. 5 Rookie Mistakes to Avoid Making
Americans in New Zealand. Will They Ever Feel at Home?