Practicing self-love. It can all sound a bit 'woo' can't it?
In 2020 the world decided to throw a big bag of compost onto our heads. So now more than ever, it is super important to drop any pre-conceived purple ball crystally ideas and start taking care of yourself and your mind.
Taking the time to read self-love quotes would be the perfect place to start.
This post may contain affiliate links. They cost you nothing but we make a small commission. If you would like me to explain it further, please visit our disclaimer page.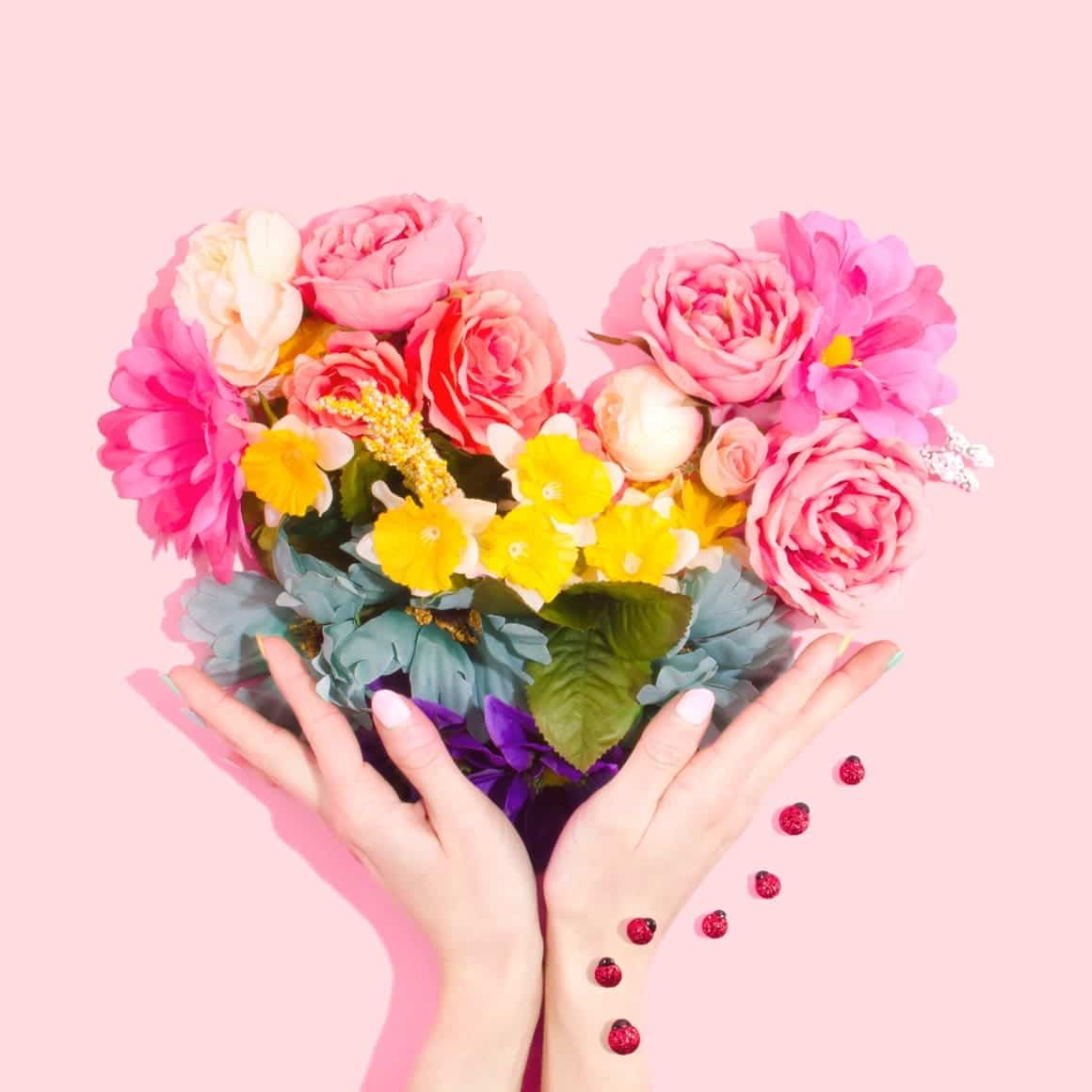 Why Practice Self Love Exercises Now?
Because you need to. For the sake of your own health and mindset and because you owe it to yourself and your family. But mainly yourself.
Practising self-love exercises on a regular basis is just what you need right now.
Are you starting something new right now?
Perhaps you are in the middle of a challenging situation such as homeschooling and working full time – and find yourself feeling totally overwhelmed and drained? I can guarantee that a bit of self-love is just what you need.
(And as a side note, from one homeschooling parent to another, there are ways to make the process a whole lot easier. I promise.)
What are Self Love Exercises?
Self-love is something that we encourage our friends and kids to practice daily, yet when we are asked to apply it to ourselves, we get uncomfortable and try to make a joke out of it.
However, overcome the initial resistance to putting yourself first once in a while, and you will find this practice at the top of your list of things to be grateful for.
Self love exercises are something that you can do for yourself on a regular basis so that your mood, health and relationships are greatly improved.
These exercises can also change your mindset around certain things such as common fears that you may be experiencing.
The Benefits Of Practising Self Love Exercises
By getting into the habit of practising a self-care routine you will:
Nourish your body with wonderful food and healthy activities (don't worry if you hate exercising – I have the perfect thing for you)
Indulge without feeling guilty.
Learn to recognise thoughts for what they are and not act upon them. Remember thoughts are not real. They are fabricated versions of real-life that we choose to believe.
Love and respect yourself more.
Self Love Exercises For You (& Only You)
If you are anything like the rest of us, you will dish out self-neglect to yourself on a regular basis.
But guess what? You are at a stage in your life where this self-sabotage (because as harsh as that may sound is what it is) is doing you harm.
It is time for a change.
And ultimately, the only person that can make this change happen and apply the necessary self-love is you.
Remember you?
She's the one that's standing right there next to you. She's your best friend. She will never leave your side.
Stop neglecting YOU.
Think of exercises for self-love as things you would do for your best friend or your child when they were feeling down.
Only that friend is you.
Before you start practising self-love you have to remind yourself of why you matter.
Exercises For Self Love. 5 Reasons Why You Matter
1: There is only one you
No one in the world is the same as you. Or has what you have. Your laugh, your voice, your sense of humour (or maybe lack of it at the moment?!).
You are you. Nobody can be you. They can try but they will never get it quite right. This is why you matter.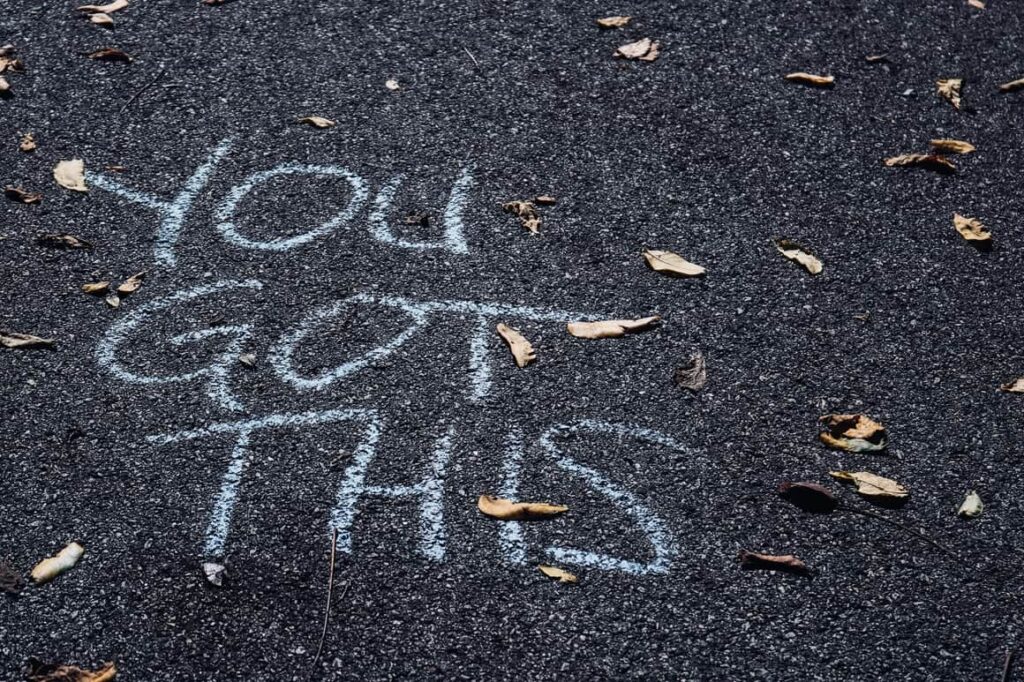 2: You are loved
So many times we get it onto our heads that we are being abandoned. Disliked. Rejected. Not loved anymore.
Did you know that the fear of abandonment is one of the most common and damaging fears? And it is very, very real for those experiencing it. Symptoms include self-blame, feelings of insecurity and unworthiness, as well as trying your hardest to please everyone.
Know that you are loved. Enormously. Loved by your friends, your family, your partner. And now you are going to learn to be loved by the one person that counts the most – YOU!
a
3: You have accomplished many things in your life
Before you shake your head in disagreement, answer these questions. Are you a parent? Did you teach that child how to eat and drink and walk and talk?
Did you ever get a job even though other people were also going for the same position?
Were you ever there for a friend who was going through a hard time?
Have you travelled? Ever moved house?
These little things are often brushed aside because they are not deemed 'newsworthy'.
In today's social- media-mad society, if we are not skiing down the black slopes in Colorado the day after we have given birth (without the aid of painkillers might I add) then we are made to feel like failures.
Total crap.
You have done many, many things in your life. It's time to start recognising and owning them.
4: You are needed
I need you.
I need you to read this post that I have written just for you.
Your partner needs you. Your kids need you.
The barista guy at your local cafe needs you to come in and smile while he makes your coffee so that in turn he can spread that smile for the rest of the day.
Lots of people need you. Just the way you are. Because without you the world wouldn't be the same.
5: You are inspirational
a
Again, this is one of those words that gets banded around the internet when a superstar does something amazing and Instagrams the hell out of it.
You don't have to be Angelina Jolie to be inspirational.
You are an inspiration to your daughter, your relationship with your son is inspirational.
The fact that you pushed through a rocky relationship and didn't let the entire family collapse around you is inspirational.
You get out of bed every morning and make breakfast even though you want to stay in bed and hide.
You are inspirational. Read these self love quotes to remind yourself just how inspirational you are.
How To Recognise That You Need Some Exercises For Self-Love
Do you wake up in the morning, and the first thing you think about is where you need to be, who you need to be there for and how much time you have to make it all happen?
Do you find yourself saying 'yes' when really you are screaming out to say no?
Do you find it hard to fall asleep at night (or stay asleep all night?)
Would the words 'burn out' describe how you feel right now?
Yes, yes and yes?
Time for some self- love exercises I believe. Get comfy and listen to what I have to say…
It's Easy To Neglect Yourself
a
We often use our families as an excuse to push our dreams to one side, but in reality, they are not the hindrance, we are. Me and you.
We spend a good deal of time worrying about the future that hasn't even happened yet.
We try to be the perfect parent, the lovely friend, the easy-going sibling. The 'still has it' wife.
And we are left wondering why we constantly feel exhausted.
We seem able to make everyone else's wishes come true but tend to drop the magic wand when it comes to our own fairytale.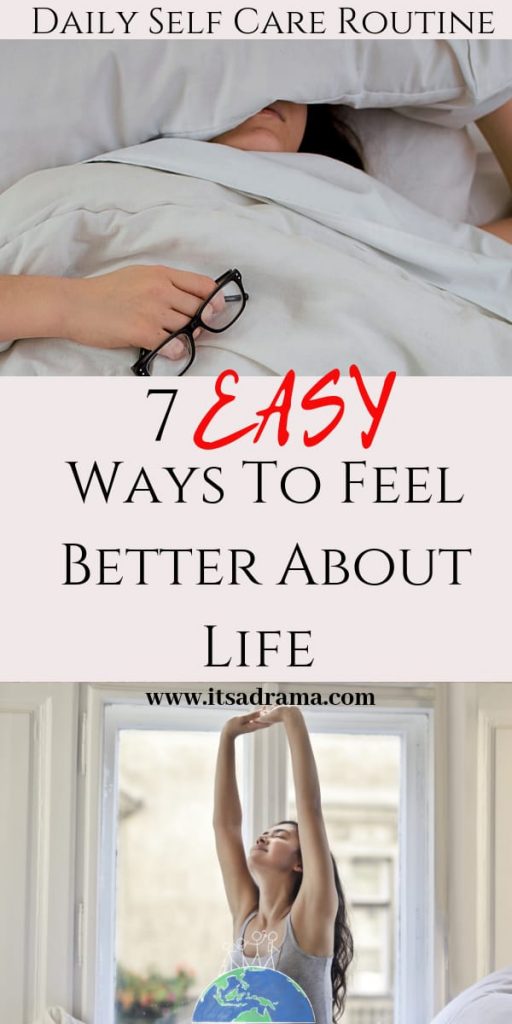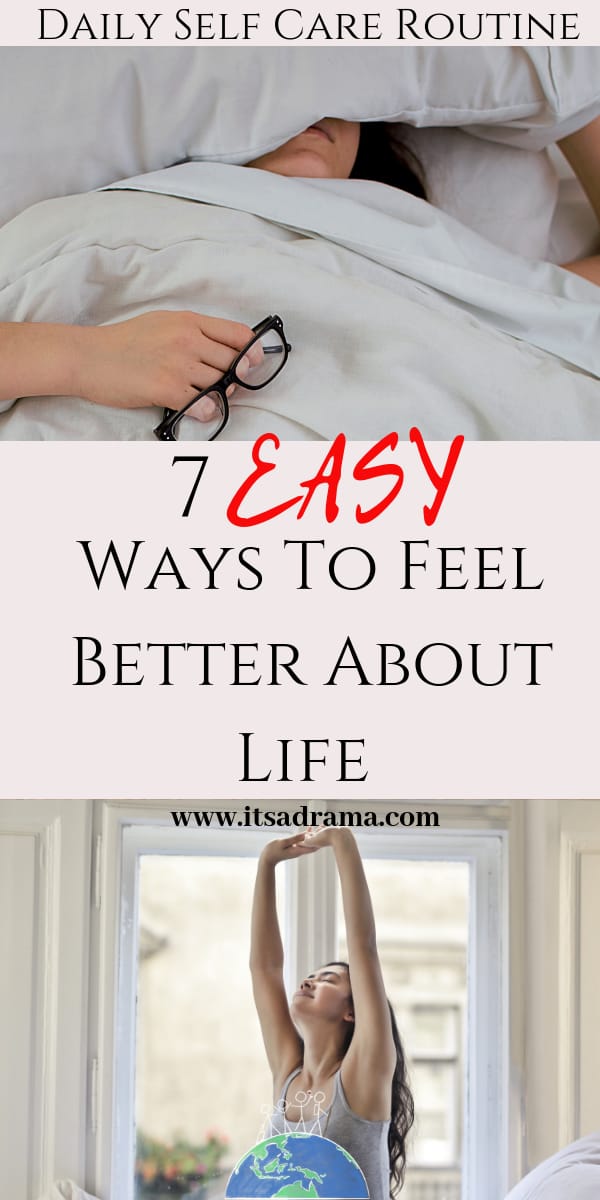 a
7 Self-love Exercises That You Need To Practice. NOW
The reason why I'm writing this post is that I was where you are now.
I spent years trying to be everything for everyone, never listening to my own needs or wants – forgetting what it was that I actually enjoyed doing.
When things got too much for me I would write endless to-do lists. Lists that I could never get to the end of because I never had enough hours in the day.
I was homeschooling both of my kids and trying to run a business at the same time – the only time I ever seemed to have to myself was when I went into the bathroom – where I would usually stay and cry for ten minutes.
And then I read this book, I put into practice a self-love routine and thankfully, everything in my life changed.
I started slowly by introducing a few changes and before long these changes turned into habits.
I have practised every one of the following self-love exercises so I know that they work.
If you can't do all of them pick one. Keep at it for a minimum of thirty days. It has been proven that if you stick at something for 14 days, the habit will stick.
Self Love Exercise # 1: Write
Even if you think you are rubbish at writing (and you'd be surprised how many people say that) just do this for one month.
Set the alarm clock for twenty minutes earlier than you would usually get up. Make yourself a cup of your favourite drink and sit and write down three pages of everything that's on your mind.
This practice is called morning pages and was brought to the worlds attention by Julia Cameron. Her book, The Artist Way explains the why and how of morning pages beautifully.
Simply put this is three pages of mind dump that no one will ever read (my words are literally scrawled so you couldn't read them if you wanted to!) but you will love it.
Think of it as a free therapy session. With yourself. I swear to you, I have done this for years and it gets all of the worries, niggly to do's out of your head and onto the paper.
Self Love Exercise # 2: Walk
Once 5 o'clock hits you never seem to stop. There's the dinner, the homework, the washing up, the listening, the sympathising. The advising.
I'm guessing that it's not until you flake out on the sofa at around 10 pm that you finally take a deep breath.
So here's what I want you to do.
Find just 20 minutes a day (even three times a week works if that seems more achievable).
No more. Just 20 minutes, that's all you are going to need.
Grab the dog, your pushchair, your umbrella, your walking stick – whatever it is you need to take with you and walk.
Do not take your phone with you. I repeat. Do NOT take your phone with you (hopefully, you are taking my advice and giving yourself a break from social media).
If the family need you, they will have to wait.
If you have an emergency you will have to ask someone for help like in the olden days.
Walk for twenty minutes and breathe while walking.
Watch what happens when you get home. The kids won't even have noticed that you were gone. But you will feel a zillion times better for having taken those 20 minutes.
Self Love Exercise # 3: Indulge a Little
I'll tell you a secret if you promise not to tell anyone? I LOVE wine.
I love it so much that I drink it every night. Shock horror!! That's right, almost every night I have a glass of wine with dinner and I cherish that time.
Good food, a glass of wine and a deep breath. It's perfect.
If you love wine or chocolate or bread, stop denying yourself it. By doing so you will want it even more.
Buy expensive chocolate and have a couple of squares a night. Buy deep rich wine and enjoy sipping it rather than guzzling it. Indulge in some Italian Ciabatta in which you only need a thin-sliced dipped in olive oil to curb your needs.
Tell yourself you can have a little bit of what you want every day.
Try it.
I'm not saying go overboard but at the same time don't ever don't deny yourself what it is you love. Life is too short.
Self Love Exercise # 4: Meditate
Three years ago I established a routine that has stood by me and has saved my sanity.
Every day at a certain time I would put a 'do not disturb' sign outside my bedroom door, and I would go and meditate for half an hour.
I was a total novice but after hearing everyone and their dog going on about the benefits I thought I'd give it a go. And I have never looked back.
I used the free meditation app called Headspace. It's wonderful and very easy for beginners who have never dabbled in the world of meditation.
But I have kids! How can I find time to meditate?!
My kids were a lot younger when I started my daily meditation practice and they knew very quickly that they were NEVER to disturb me.
I can't quite remember what I initially threatened them with if they did come into the room, I think I probably told them that I was in there floating up to the ceiling and the fear of ever witnessing such a disturbing sight was enough to keep them away from the door for thirty minutes.
Joking aside. If you have younger kids, put a sign on your bedroom door, put the tv on for them, give them the iPad, whatever it is you have. Anything that will keep them quiet for 30 minutes. Then go and meditate. Alone.
Establish the routine, and within two weeks your family will know that that is what you do.
Self Love Exercise # 5: Make a Date With Yourself
Not with your husband. Not with your kids. Just you.
Yes, I know it's important to have date nights so that you can keep the relationship alive, and yes, we all know how beneficial it is to eat meals with the kids and listen wholeheartedly to every single solitary word that they say (all the while your dinner is going cold) blah, blah.blah.
But.
This is a date for you. Just you.
Look on it as though you have a dentist appointment. Or you are picking up an aunt from the airport. Any of those arrangements that you would never think of cancelling.
Write it on your calendar. 'Coffee with M'. Arrange for someone to have the kids. Tell your boss that you have an appointment.
Take yourself off to your favourite café, get a table in the corner where you will be able to people watch and sit and enjoy your drink, or if you're feeling flush, lunch.
All by yourself. Take your time to appreciate what it is you are eating.
DON'T get your phone out. You will let me down if you do. In fact, this is a good time to start taking a break from social media.
Take a magazine or a book or some notepaper. Sit with yourself and write down all the things you are good at and that you love about yourself.
Self Love Exercise # 6: Don't forget the small things (and I don't mean your underwear)
Little things that you do for yourself will make the biggest difference.
That magazine that you love – the one you only ever get the chance to read when you're sitting in the doctors waiting room.
Treat yourself to it.
Imagine that it's your daughter or your son that wants it. Buy it and take all month to read it.
The hand cream that your friend uses. The one that always smells so delicious. Order yourself some. Pretend that you are buying it for your daughters birthday.
Take your time rubbing it into your hands – remember how special you are.
Spend the extra bit of money on a nice bottle of wine or the more expensive tea. When you are sipping it tonight, you will remember how special you are.
Next, You Could Read:
39 Self-love quotes that you need to read once a week
5 Fears that nearly every woman experiences
Self Love Exercise # 7: Exercise – Even a Little Bit
I'm not a big fan of exercise but for the past month or so Brian and I have started a morning workout routine and I LOVE it. Not for the health part in particular but because it means I have some time on my own! We made a VLOG of it, take a look!
(For Those of You That Don't Like Exercise, Try This):
Find a quiet space, take your shoes off and lay down with both arms by your side.
Take a deep breath in and raise your arms right over your head – all the while breathing in. Feel that lovely stretch.
Now slowly lower your arms back to where they were and slowly breathe out. Feel the stress releasing from your body with every exhale.
Imagine that the inhale is a rush of all things happy and beautiful, calming waves. Imagine that the exhale is all of your worries and tension leaving your body.
Do this five times, twice a day. Watch how you feel at the end of the week.
Enjoying This Post? Save It To Pinterest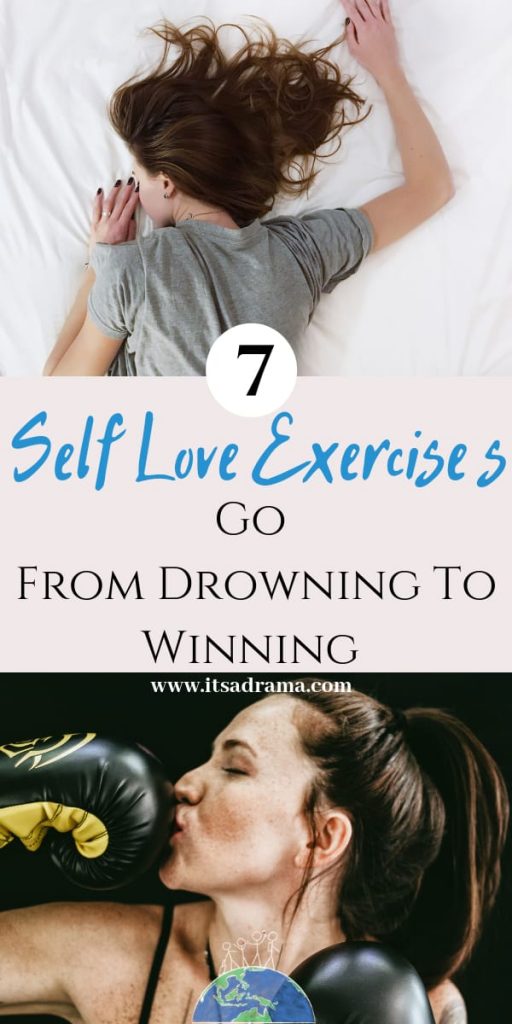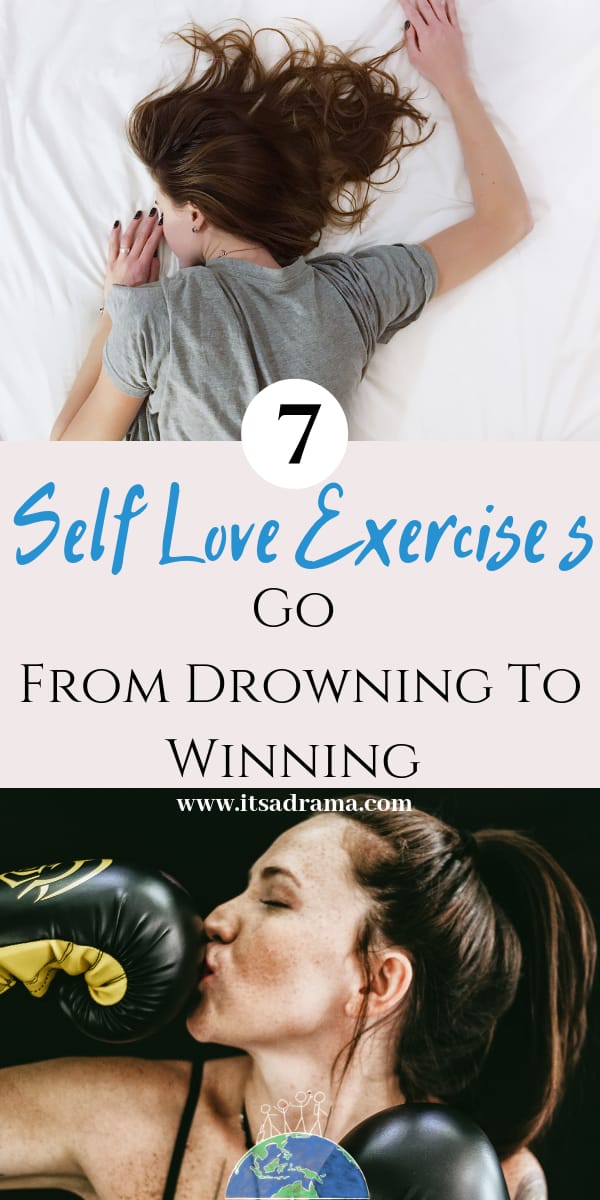 Related Posts That You Will Enjoy
Deciding to leave everything behind for a year & travel the world. How it feels
Trying to cope with rejection when all you want to do is bawl – PODCAST
Why you need to stop worrying about your teenagers
Being brave. How it looks and why you need it in your life
Emigrating to New Zealand. Are we really living the dream?
Homeschooling and working full time. Why it might just be too much.
Taking a break from the dreaded social media. Why you NEED it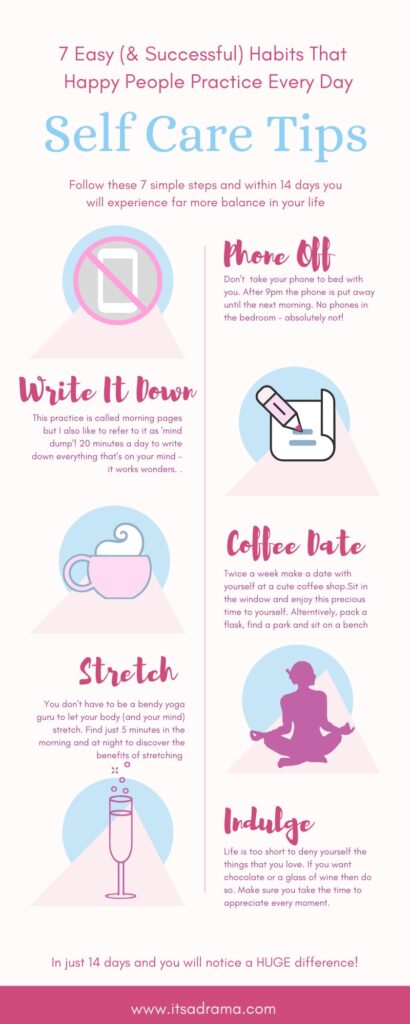 Practice Self Love & Remember How Special You Are.
Don't ever feel guilty about indulging in any of these exercises for self – love. Promise me?
You need to put yourself first every now and again and now is your time to do so.
I'm not saying everyone else can take a hike. That's not what I'm saying at all. I just want you to remember that you count too.
You are the one that makes it all happen.
You are the one that everyone relies upon.
These are the reasons why it is important to stick with your self-love exercises; simply because you matter so very much.
Start treating yourself with the same self-love and priority that you lavish upon everyone else.
Even if you practise just one of the self love exercise above then I promise, you will see a huge difference in the way that you feel.
Try it and let me know in the comments. And please, if you can think of someone who would benefit from this post then please share it with them.