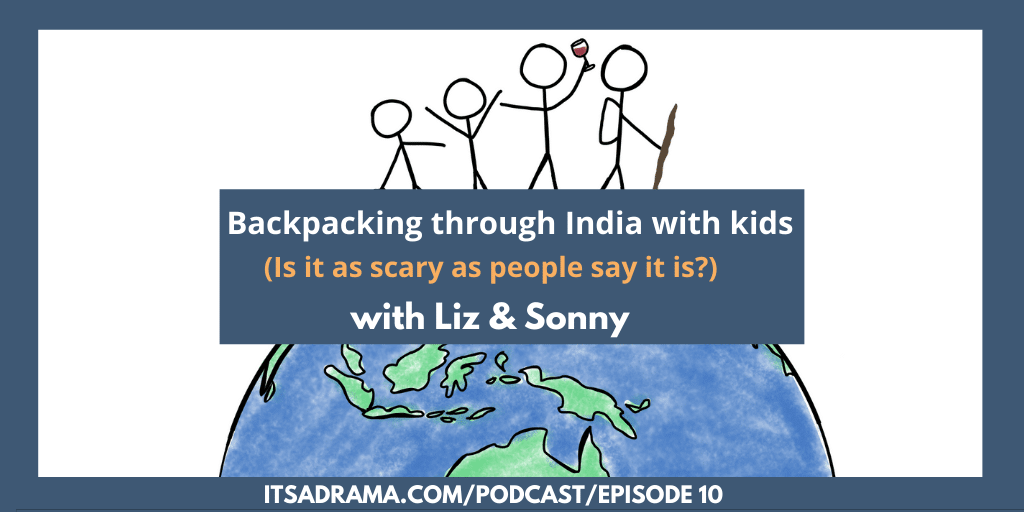 After spending seven weeks backpacking around India with my kids (teenagers age 16 and 13) I thought we should do a podcast on the country (and put to bed the many myths that surround visiting India).
When I told people that we were planning a trip to India the response was…let's say colourful.
Some (mostly those who were born before the 1960s and had spent their youth discovering Asia on a couple of quid) encouraged us: 'you'll love it' they said and went on to talk about the beautiful Indian beaches or the temples in Hampi.
But others weren't so encouraging.
They warned us about getting sick and losing ten stone and of standing for hours in line at the Taj Mahal.
They said that we might get eaten by giant rats and be left for dead— or worse, pushed out into the river Ganges on a raft made from a billion plastic bottles.
Tosh.
In this episode, we…
Talk about the realities of what it was like to backpack through India as a family. The men with no underwear, the food poisoning and the frogs.
We also discuss why India (and the Indians) are the brunt of so many memes on social media. (Sonny's expertise not mine).
The link to Sonny's drone video that he talks about is here.
The photo that we took on the rooftop bar in Agra is here!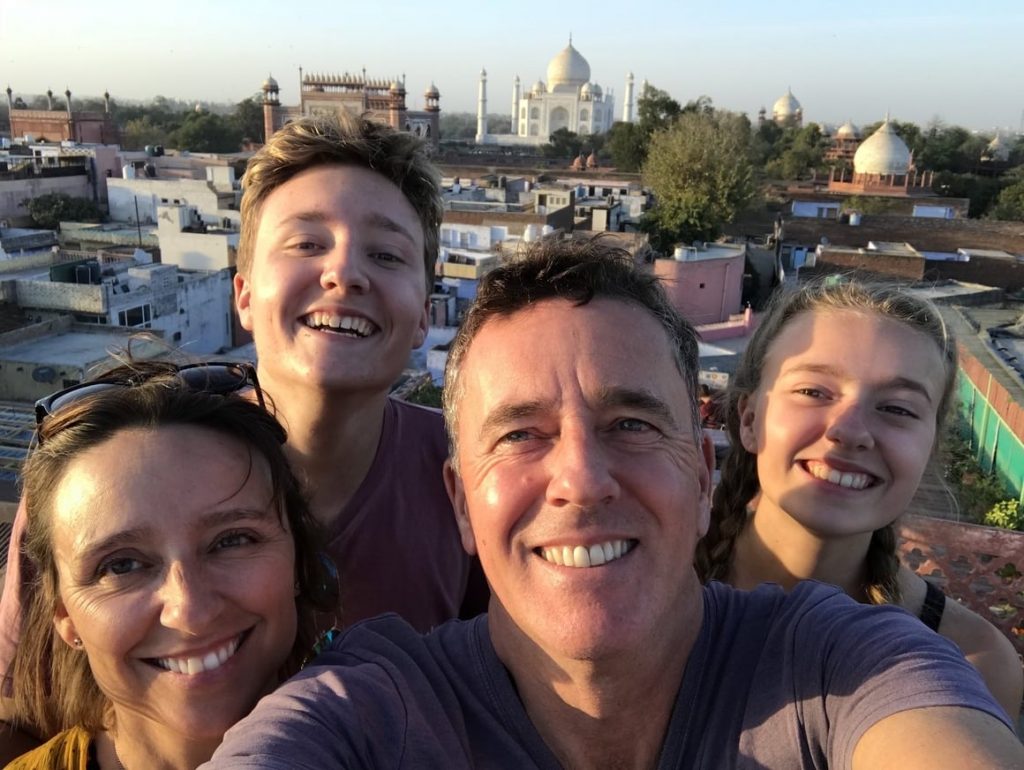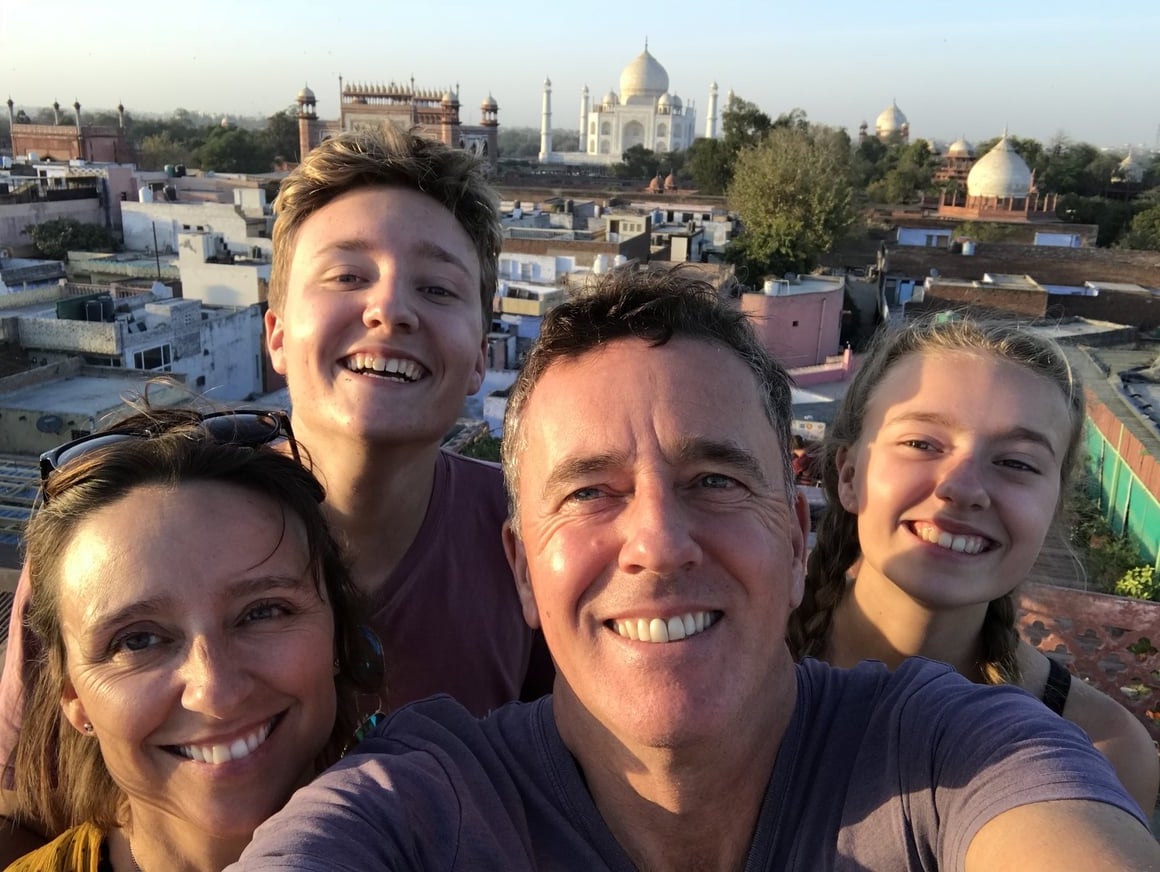 Click Below To Listen To The Podcast on Travel in India – The Truth
We'd love to know what you think about this week's show and if there is anything you would like to know further so that we can include it in our question time next week.
If you don't ask you'll never know!
The film that I couldn't remember the name of:
Passage to India. Buy it here
Other films that will make you fall in love with India (even more)
Check out this list of Indian films for more inspiration!
Booking trains and buses in India
The only company that I would ever suggest for all of your transport options in India is 12GoAsia. We used them throughout our trip and they were faultless.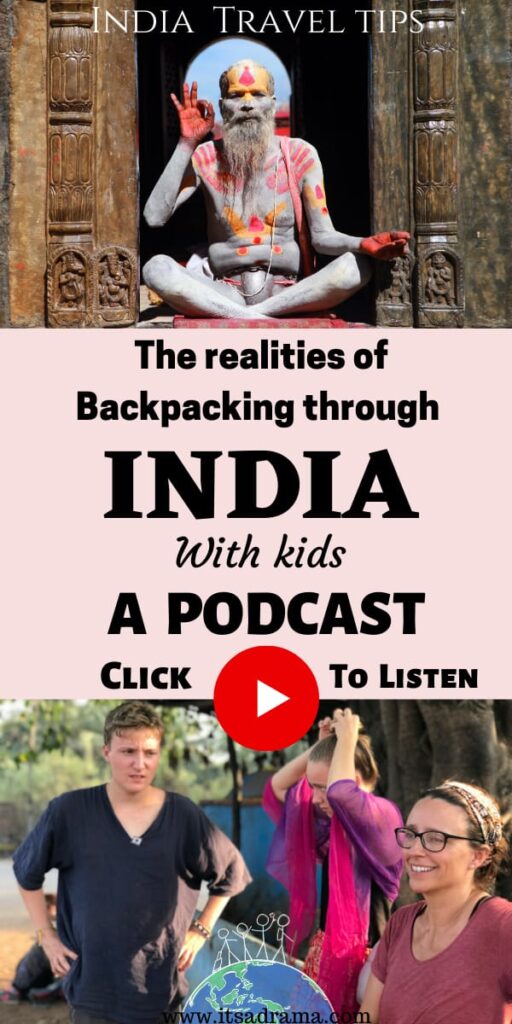 Thank you so, so much for listening!
There's a fresh episode each week, if you subscribe on iTunes then we will love you forever.
Plus. It means two things –
1: You'll get each new episode delivered to your phone every week (that way you'll never miss an episode)

2: I won't have to listen to my son's moaning about how doing all of this work isn't worth it because there's this guy on Youtube and he's got a trillion million subs…
Liz and Sonny