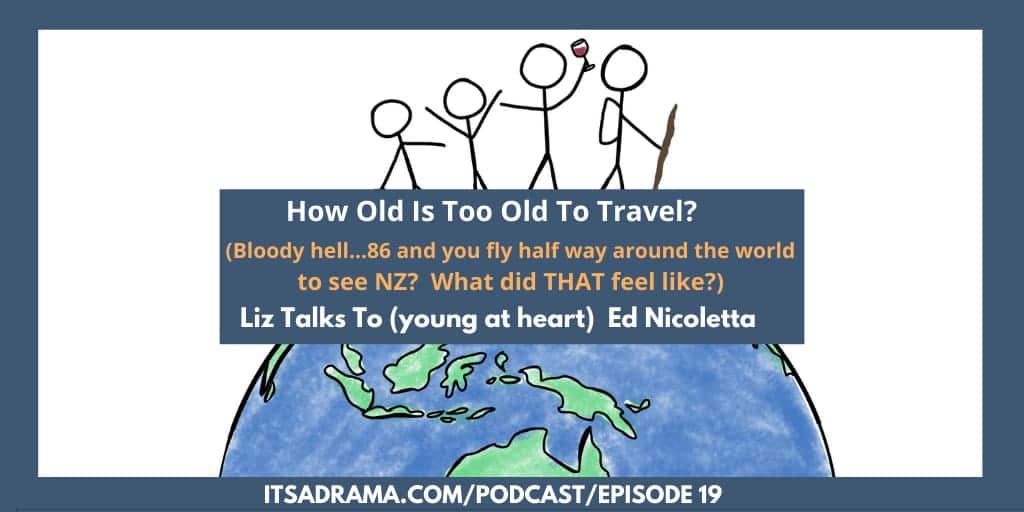 a
How old is too old to travel?
You know how when you get to a certain age, and you suddenly start 'playing on it?'
"Ohh… I couldn't possibly take the bins out – I'm far too old for that."
Or
"Don't ask me to hold the dog down while you cut her toenails – I'm getting on a bit. I can't kneel for long."
Well, this weeks guest made me feel like a right old fake.
He put me in my place and showed me that you are as old as you feel.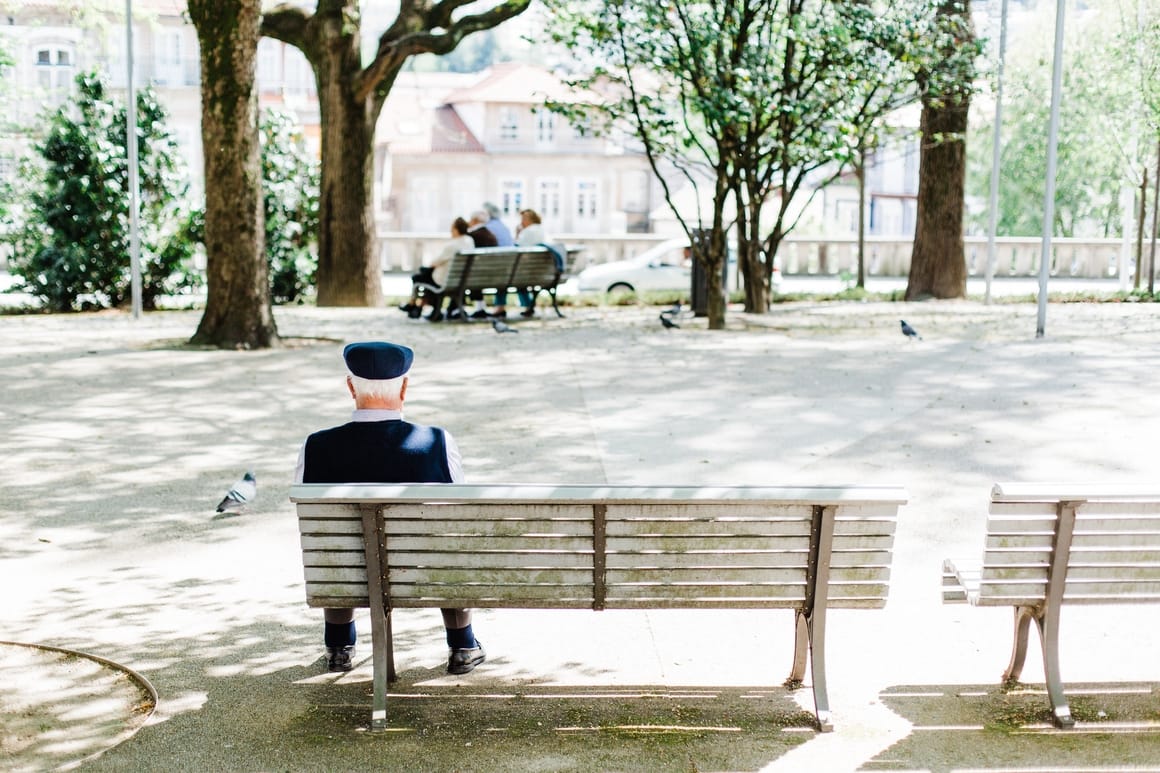 In this week's podcast episode I got to chat with Ed Nicollette.
Ed is 86 years young and lives in Rochester, Upstate New York with his lovely wife Anita (who, for the record, also comes across as being twenty years younger.)
Last summer, when Ed's son-in-law (Mark – you can listen to his podcast interview here), suggested that he join him on an epic trip down to New Zealand (I have to say down because that's where New Zealand is – down there – under Australia) Ed jumped at the chance.
And I bet he did.
Jumped I mean.
After getting to Know Ed better (he is Brian's Uncle), I came to the firm conclusion that you can take age, whatever age that be, and stick it up to your bum.
According to Ed, you are as young as you feel (and he is living proof of that.) Ed made the trip from America to New Zealand and told me that it was the best decision he had ever made.
Our 'Oldest' (But Most Inspiring) Podcast Guest Yet!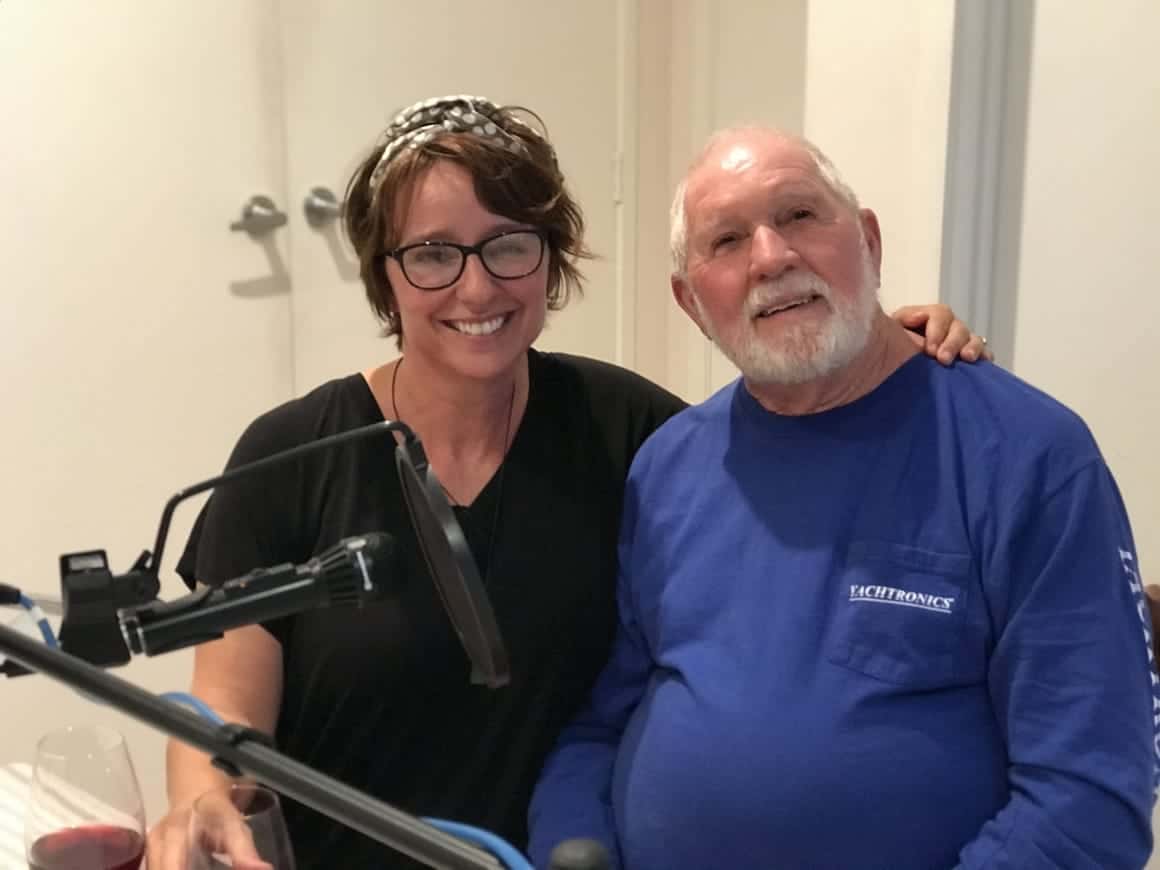 (This post may contain affiliate links. They cost you nothing, but we make a small commission. If you would like me to explain it further, please visit our disclaimer page)
Amongst other things Ed and I chatted about how, at 86, this super laid back man had the energy, the physical fitness, the right attitude, and whatever else it takes for a guy of that age to get on a plane and fly 8,000 miles.
We found out:
What the plane journey from New York to New Zealand was like.
Did Ed suffer from jet lag and how was it being stuck on a plane for so long?
Did Ed find life in New Zealand to be everything he thought it would be and if so, what was his favourite part?
Were there any health concerns for Ed and how would he have dealt with them in New Zealand?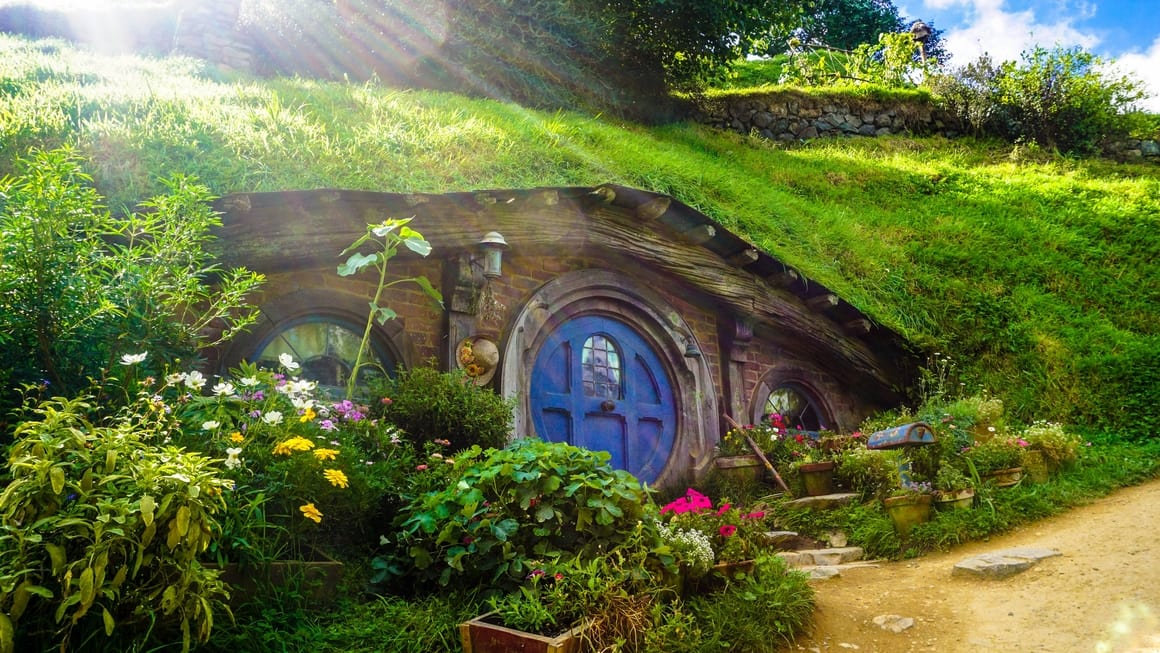 How Old Is Too Old To Travel The World?
According to several airlines, as long as you are in good health, you can fly long into your nineties.
I did notice, however, then when trying to book a ticket, the date-ometer thing only went back as far as 1904 (so I guess if you are older than 116, you won't be able to fly!)
Is it better to travel with a group or solo?
This depends entirely on your personality.
Sometimes, having a group of similar age travellers is more fun (and you won't have to keep asking strangers to take photos for you!) but on the other hand, you may prefer the independence of being able to go where you want and when you want.
Check out the website seniors love to know for a comprehensive a list of groups that cater to the more mature traveller.
Getting Health Insurance.
Remember, although there are many travel insurance companies will happily cover 'the more senior travellers' you will pay a higher price for pre-existing medical conditions so make sure that you shop around for the best deal.
In our opinion, the best travel insurance out there is World Nomads. When I contacted them, they told me that they insure people well into their seventies and are looking to extend that age (if Ed is anything to go by, then they better had!)
Use the quote widget to get a price for travel.
Do you love to travel but could use a few tips on how to do it more often (for a lot less?) Join me!
(What happens on the podcast stays on the podcast)
In this week's podcast episode Ed talks about
The flight over to New Zealand. How Ed found it to be (and what he would do differently.)
Ed's secret to staying young.
Ed's top tip for anyone over the age of 80 visiting New Zealand.
How much things cost in New Zealand. The American dollar and how far (or little) it went.
Listen to the podcast episode here!


nbsp;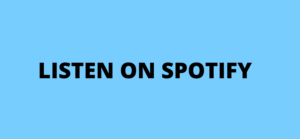 Related Posts That You Will Enjoy
Jet Lag. How to avoid it and get on with your vacation. PODCAST #17
How to take the stress out of any trip. The ultimate travel checklist
10 Plane essentials that will ensure you arrive feeling gorgeous
Couchsurfing. How to save money (big style) when travelling the world with a family. PODCAST
The pros and cons of living in New Zealand. PODCAST
Please Share This Post to Pinterest!⇓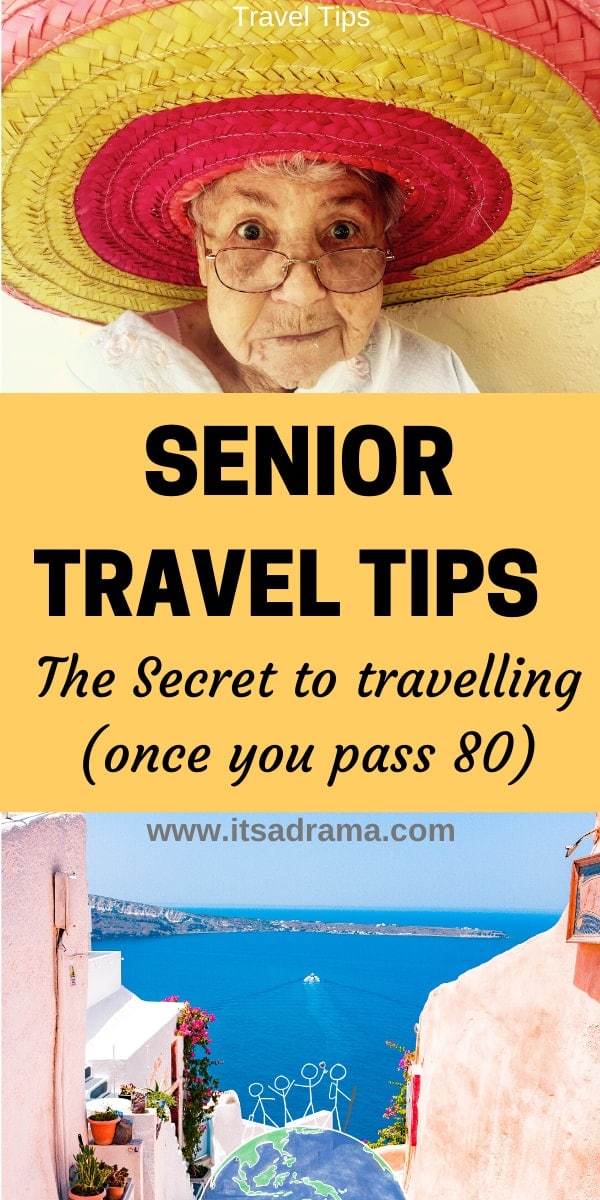 Did You Enjoy Our Podcast on How Old Is Too Old To Travel?
We'd love to know what you think about this week's show and if there is anything you would like to know further so that we can include it in our question time next week.
Thank you for your support and don't forget— If you enjoy our podcasts then you can subscribe to us on iTunes or Spotify (that way you will never miss an episode!)
If you know of someone who is of a certain age and is trying to decide if they are too old to travel, then, please share this podcast with them!