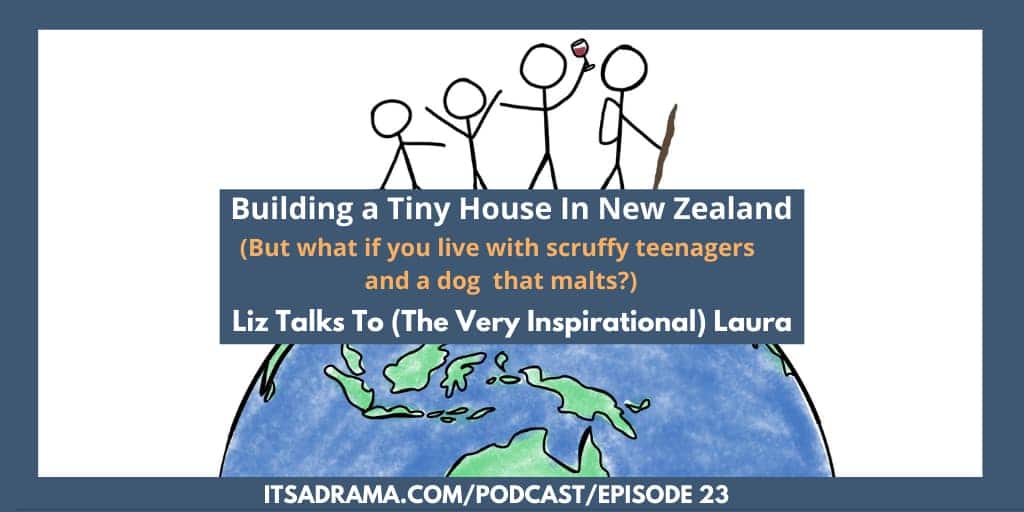 What is a tiny house and why would a twenty-six-year-old girl want to invest all of her savings and live in one in New Zealand?
Because she can and they're cool.
That's why.
Do You LOVE New Zealand & dream of living here one day? Sign up below and I will send you my FREE Moving to and Living in New Zealand Guide. A 5 Part Video Series!
What is a Tiny House?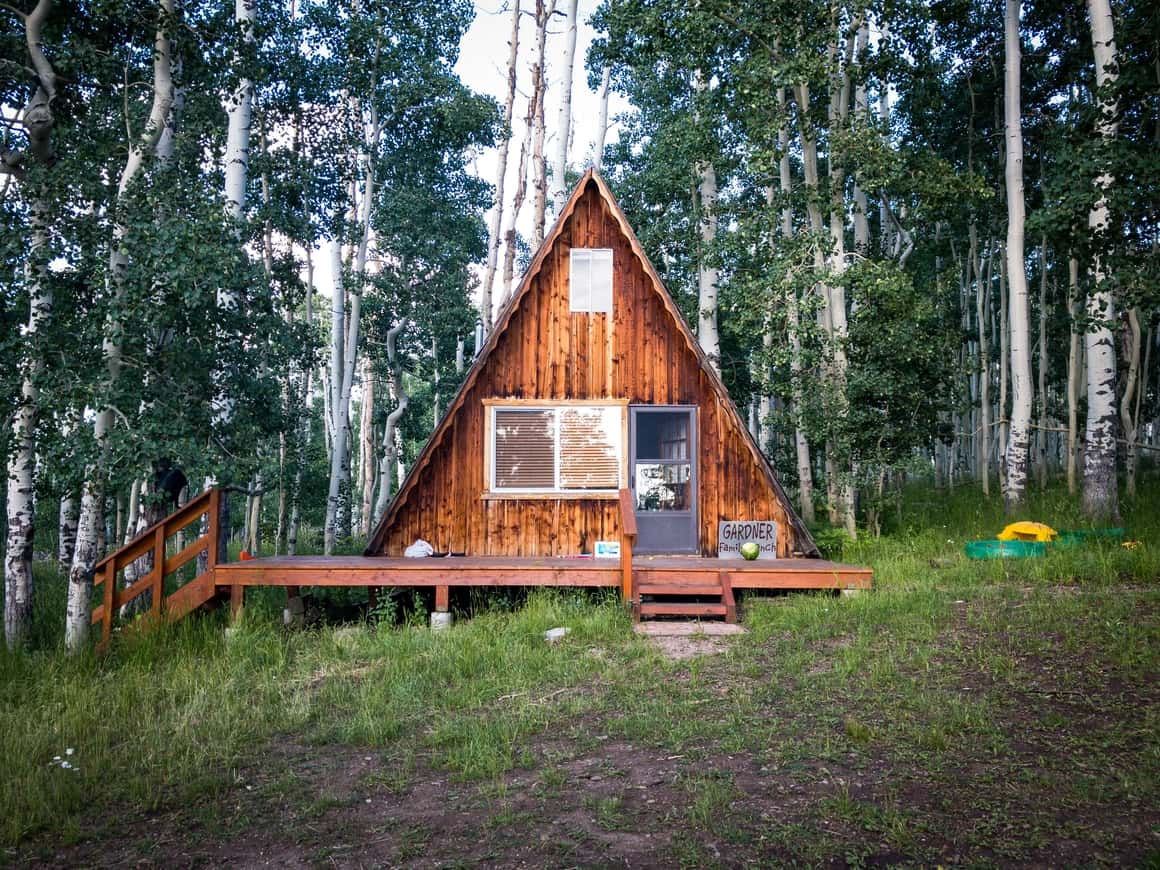 Think of a tiny house as a mini version of what you're living in now.
With a lot less clutter and stuff.
In New Zealand, the average house size is 205m² (2207ft²), while in America, the square footage for a typical home is 2400ft² (223m²).
The size of a tiny house?
You can expect anywhere between 100 to 400ft² (approx 10-40m²).
Tiny houses can be static (meaning that they stay in one place) or they can be built on wheels so that the owner can relocate them when and as they please.
🗂 Will I Need a Building Consent for my Tiny House?
This will vary from country to country, but if you are already living in New Zealand (or thinking of making a move to New Zealand) then New Zealand, the MBIE (Ministry of Business, Innovation and Employment) said this:
Anything over 10sq m is considered a building under the Building Act, and needs to meet relevant parts of the Building Code including those for sanitary facilities, food preparation and laundry facilities. The code covers aspects such as structural stability, fire safety, access, moisture control, durability, services and facilities, and energy efficiency. A vehicle/trailer is a building if it is immovable and occupied on a long-term basis.
What Is A Tiny House Community?
A tiny house community is just that. A community of people who all share the same vision – living in a tiny home.
There are many tiny house communities around the world but to give you a couple of examples of how little houses can live alongside one another the largest tiny house community in America is currently in Salida, Colorado.
This small home community has over 200 houses ranging from 260 to 760 square feet.
On the other side of the world, New Zealand's first tiny house village will be opening in Muriwai this spring.
The village, which will allow like-minded tiny house owners to congregate, socialise and to grow (but not so much that they burst out of their tiny houses) will accommodate 18 small houses.
Why Choose To Live in a Tiny House In New Zealand?
💸 Cost to Live in New Zealand
Like anywhere in the world there are pros and cons for living in New Zealand.
One of those cons is that NZ isn't the cheapest place to find a decently priced roof to go over your head (and the New Zealand food can take some getting used to, but that's a different story!).
Although the cost of living in New Zealand is somewhat less than people imagine, houses in New Zealand remain expensive.
There has been a steady rise in property prices over the last decade and this trend looks to continue well into 2020.
This is not good news for first-time buyers or anyone else trying to climb the property ladder.
According to RNZ, the average house price in New Zealand hit $700,000 in January this year (although I am not sure where they got those figures from – you can still buy a house in New Plymouth, Taranaki for well under $500,000.)
Compared to the cost of approx $45,000 (NZD) to build a tiny house in New Zealand – you can see why people would choose this eco-living, cost-effective option.
Listen To How You Too Can Build A Tiny House In New Zealand!
And that's just what our latest podcast guest, Laura, is doing!
Do You LOVE New Zealand & dream of living here one day? Sign up below and I will send you my FREE Moving to and Living in New Zealand Guide. A 5 Part Video Series!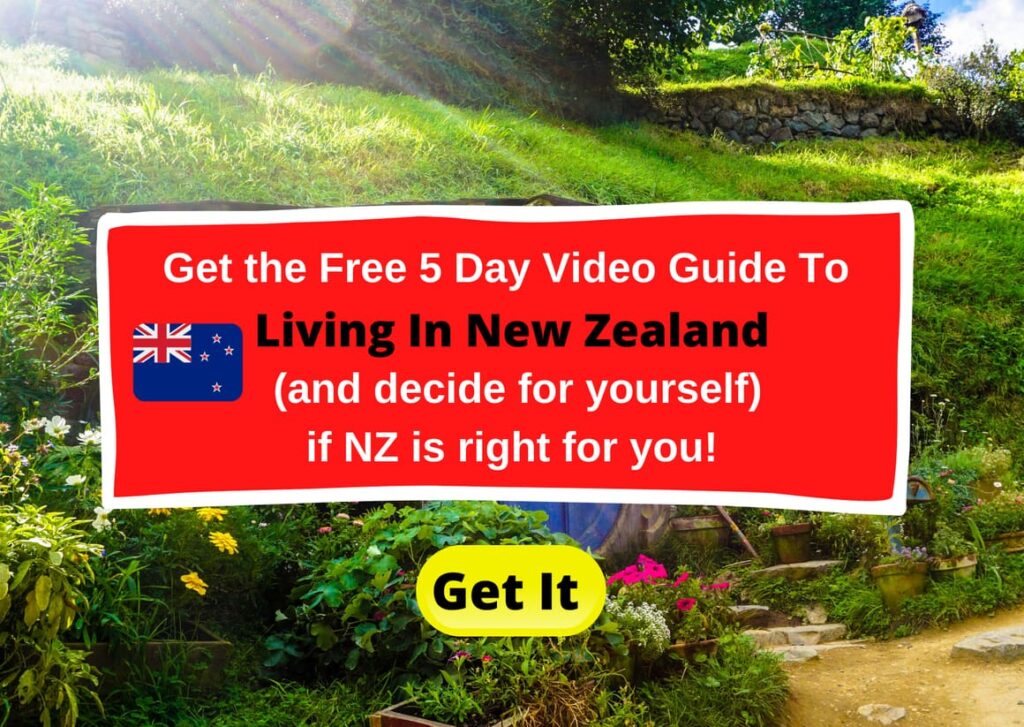 Our New Zealand Tiny House Podcast Guest – Laura!
In this week's Tiny house podcast episode, Sonny and I get to chat with Laura.
Laura is a twenty-six-year-old graphic designer from New Zealand who for the past few years, has been living frugally so that she can save every cent that she makes to invest into building herself a tiny house in the North of New Zealand.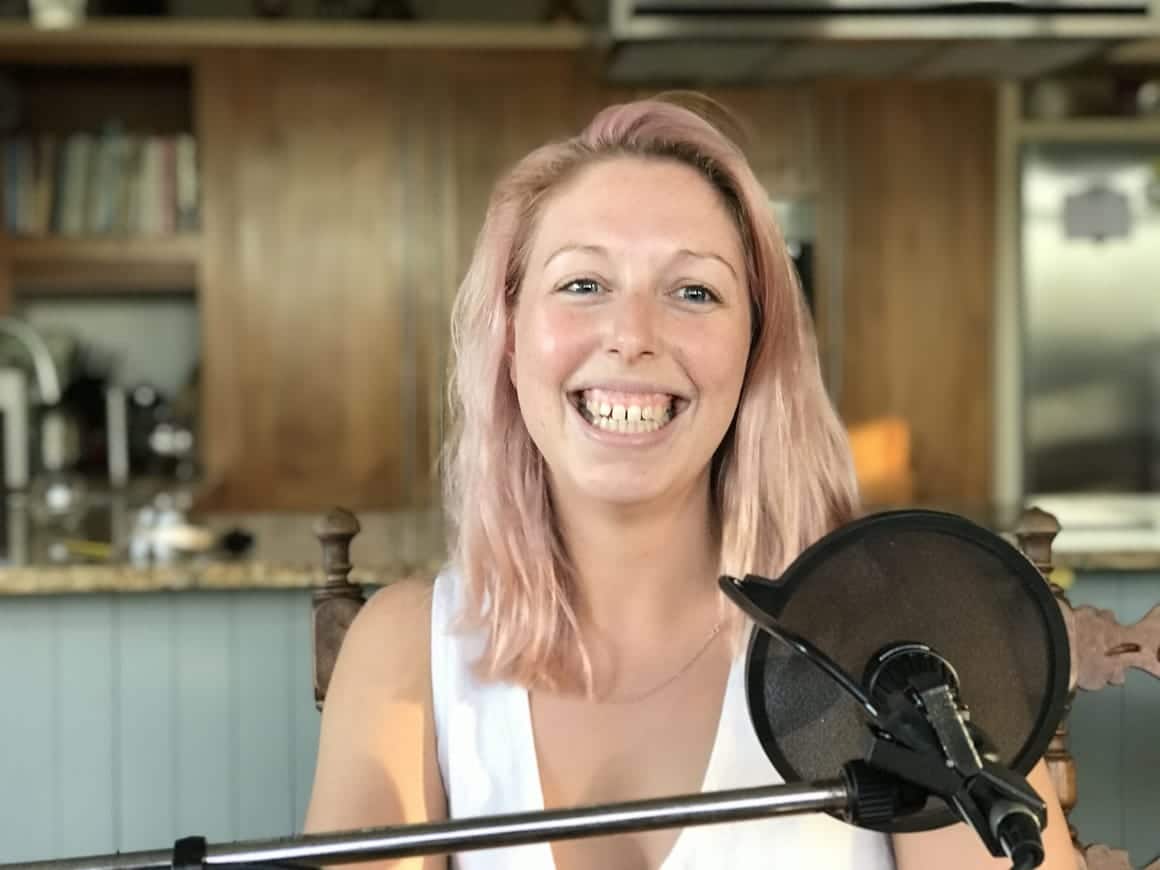 (This post may contain affiliate links. They cost you nothing, but we make a small commission. If you would like me to explain it further, please visit our disclaimer page.)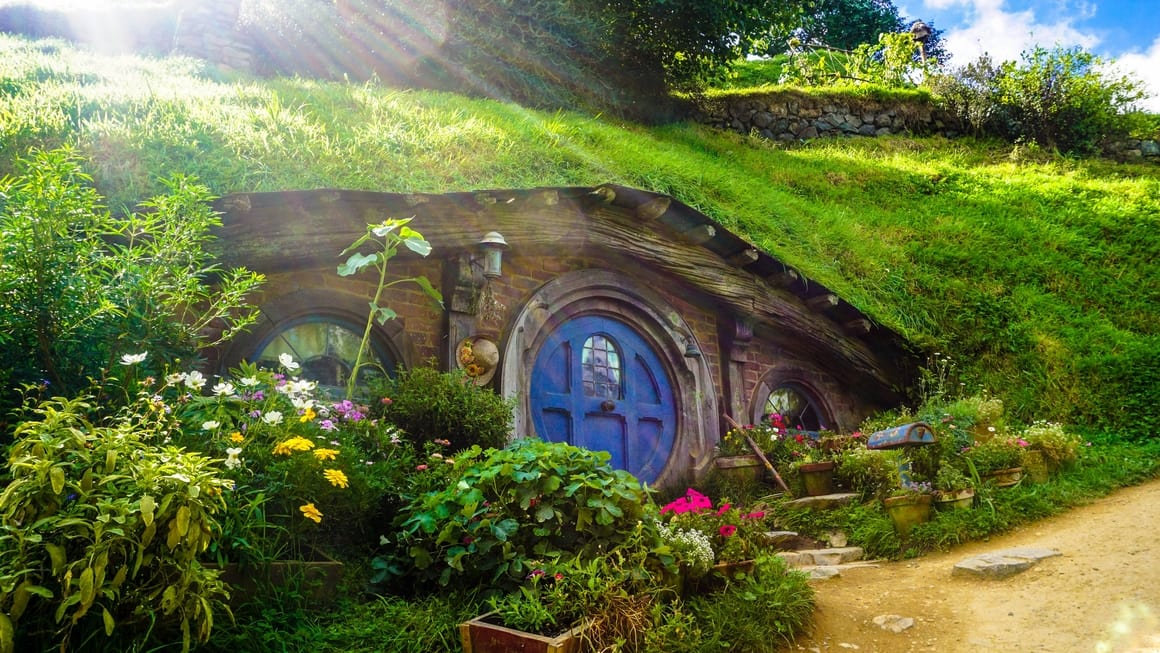 (What happens on the podcast stays on the podcast)
In this week's podcast episode we found out from our tiny house builder Laura:
Where Laura plans on 'putting' her tiny home in New Zealand.
How she will cope with having less space.
Laura's most important 'requirement' for her new tiny house.
How she plans to heat her tiny home.
How one deals with sanitary waste, electricity and other stuff that you wouldn't necessarily think about.
Listen to the tiny house in New Zealand podcast episode here!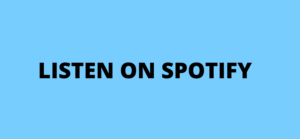 Related Posts That You Will Enjoy
New Zealand living. A few things you might want to consider.
Jet Lag. How to avoid it and get on with your vacation. PODCAST #17
How to take the stress out of any trip. The ultimate travel checklist
10 Plane essentials that will ensure you arrive feeling gorgeous
Couchsurfing. How to save money (big style) when travelling the world with a family. PODCAST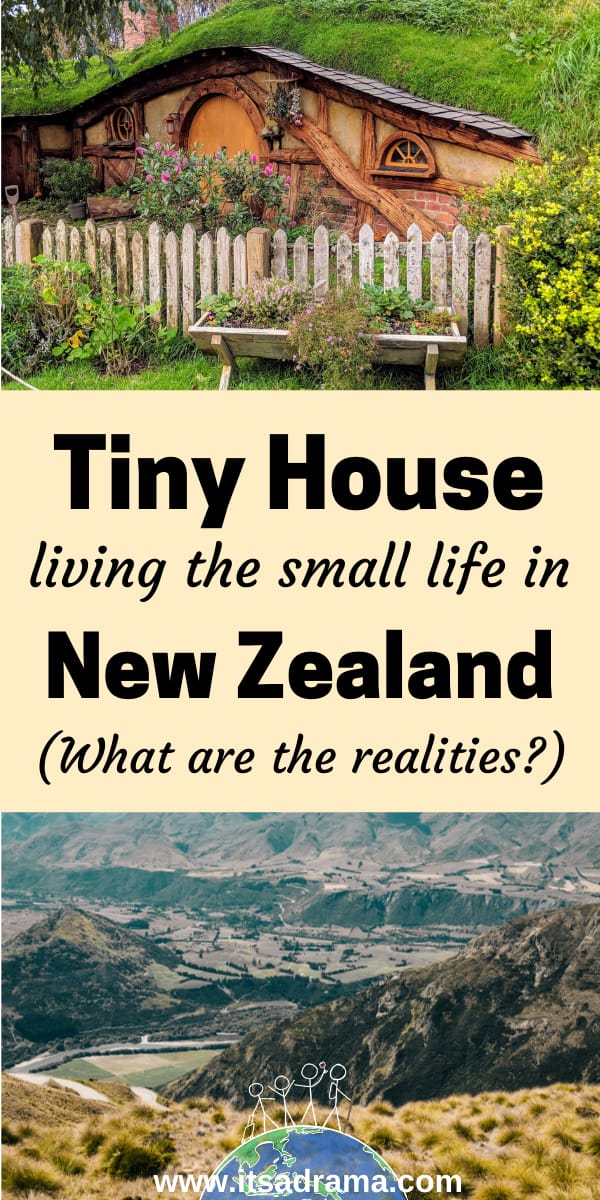 Did You Enjoy Our Podcast On Living In A Tiny House In New Zealand?
We'd love to know what you think about this week's show and if there is anything you would like to know further so that we can include it in our question time next week.
Thank you for your support and don't forget— If you enjoy our podcasts then you can subscribe to us on iTunes or Spotify (that way you will never miss an episode!)
If you know of someone who is thinking of building and living in a tiny house in New Zealand then please, share this podcast with them!