Speak to any traveller, and New Zealand will always be on their list of top places to visit in the world.
For some – like us, they may even end up emigrating to this wonderful piece of paradise.
And where better to settle in New Zealand with kids than Taranaki.
Home to the Second Best Region in the world to visit.
Do You LOVE New Zealand? Sign up below, and I will send you my FREE Moving to and Living in New Zealand Guide. A 5 Part Video Series!
Taranaki. New Zealand. Second Best Region In. The. World.
This post contains affiliate links. They cost you nothing, but we make a small commission.
Taranaki. The worlds second best region to visit, as voted for by 'Lonely Planet's best in travel 2017'.
And is it?
Well, I think it should have been up there in the number one spot, but then again, I'm biased. After emigrating to New Zealand, my family and I have lived in Taranaki for almost a decade.
In the world. In the world. That's a pretty big label—a lot to live up.
Where in New Zealand is Taranaki?
Taranaki – named after Mt Taranaki, the 2,518m stratovolcano that dominates the region, nestled quietly away on the west coast of New Zealand's North Island. (Talking of islands, I prefer the North Island, and my husband likes the South Island of New Zealand.
If you want to visit Taranaki, you will have to detour from New Zealand's well-trodden tourist route.
Think of the North Island of New Zealand as a slender leg. Auckland is the knee; Wellington is the foot; Rotorua is somewhere in the middle, and Taranaki? Taranaki is that bone that sticks out of your ankle.
Mt Taranaki is the North Islands second highest mountain, standing enormous and proud, defying anyone to knock him off the second-best world region in the world to visit title.
Mt Taranaki has erupted 160 times in the past 36,000 years. The last major eruption was in 1954.
This giant is both mysterious and unpredictable.
Evoking tears and snatching the lives of those attempting to climb it while at the same time leaving photographers in awe at its beauty. So beautiful it was used in the Hollywood blockbuster 'The Last Samurai, as Mt Fujis body double.
So What's so Special About Taranaki in New Zealand?
There are pros and cons of living in New Zealand. Here are a few of both.
Is It The Weather In Taranaki, New Zealand? ⛈
One of the common misconceptions about New Zealand is that it is always hot.
Nope. Not in Taranaki.
Although Taranaki has shown me some of the most sweltering summers I've ever experienced, with sand so hot that it burned the soles of my feet, it has also revealed winds that have lifted my son off his feet.
And my son's not small. I'm not joking; it was like watching Dorothy from the Wizard of Oz blowing off down the driveway.
The Location Within New Zealand? 🗾
No, I don't think that would have earned the region the title. Taranaki is on the West coast of the North Island. It is on the way to nowhere and out on a limb. You have to take a detour.
The Thrill-Seeking Activities? 🪂
There are many things to do in Taranaki.
You can ski in the morning and surf in the afternoon, gallop for miles across beaches on a horse, windsurf, tackle extreme mountain bike trails, and hike mountain trails.
But still.
It doesn't compare to the likes of glitzy Queenstown in the South Island or thrill-seeking Taupo with its world-famous natural hot springs in the North.
No. Taranaki is just, you know… There.
Unassuming. Understated. Underrated. New Zealand.
That's it. That's why Taranaki has been voted the second-best region in the world to visit.
For that very reason.
It is unassuming. Understated. Certainly, underrated. But to understand this, you'd have to visit for yourself and ask Taranaki (very nicely) if it will show you what the region has to offer.
Do this, and then wait. Be patient. After being there for a day or two, you will be offered up the secrets of Taranaki. The very things that make this region the second-best place in the world to visit.
LIKE THIS POST? PIN IT!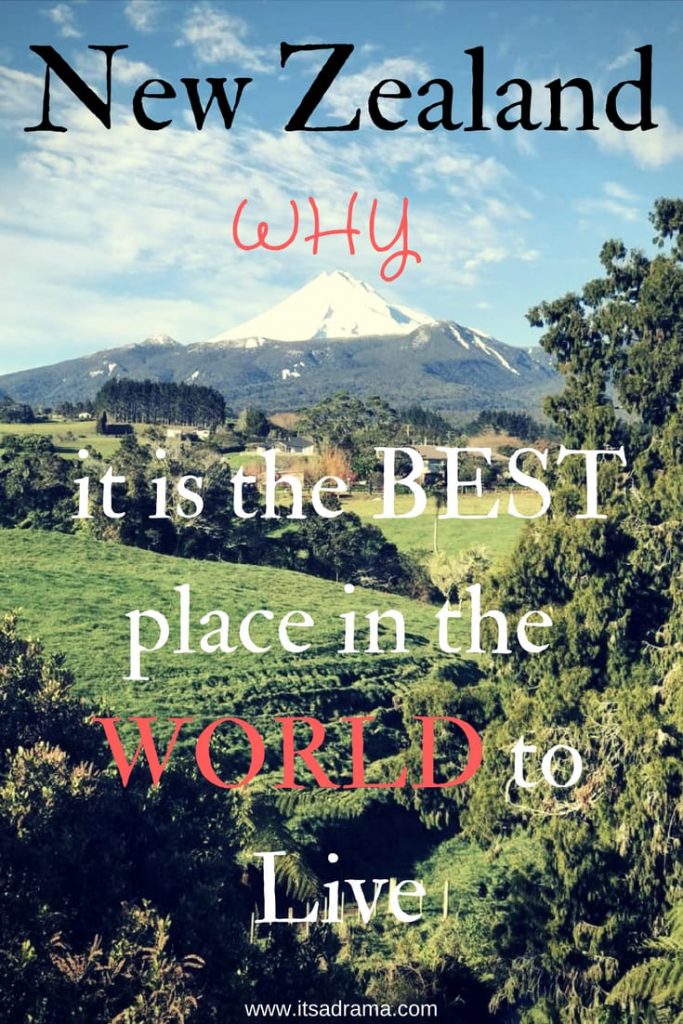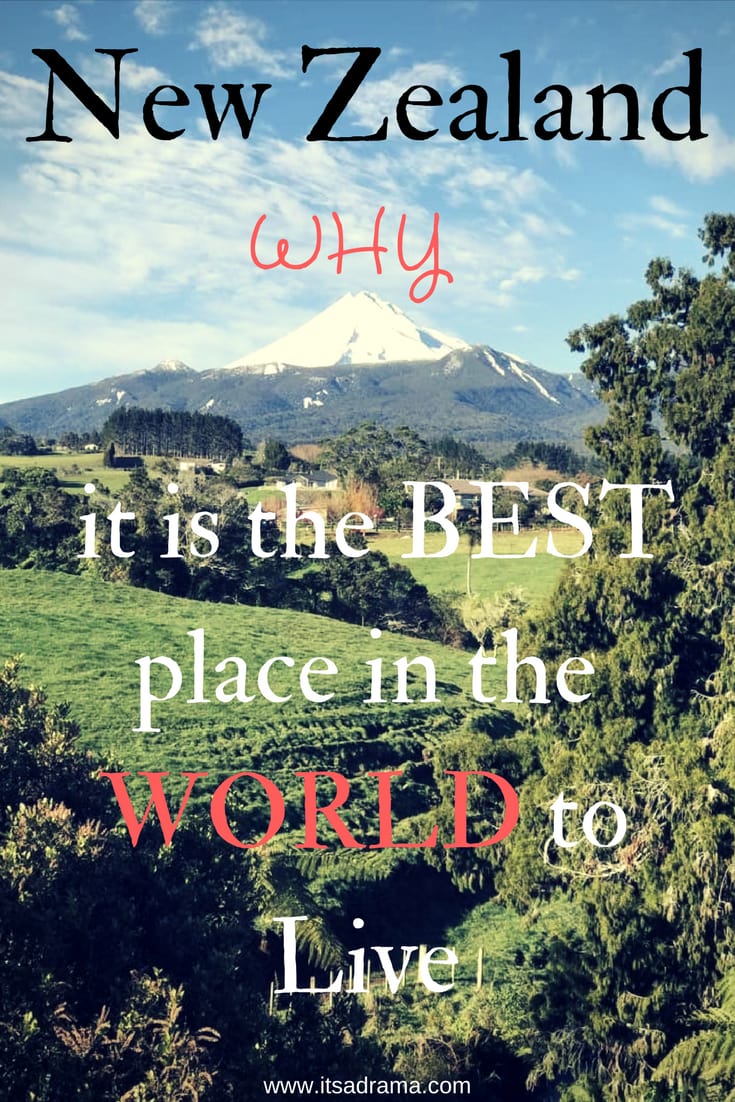 16 Reasons Taranaki Is The Best Region in New Zealand
Every place in the world has its signature colour. Those tones create the overall ambience of a place. Think of Greece. White and blue. Italy. Terracotta and sage. Kenya. Burnt red and pale yellow.
I am a colour person.
Taranaki's colours are deep blue, lush green, clean white and charcoal grey. Together they create an atmosphere of wildness. Energy (without sounding too 'woo') Untamed wildness.
That's the encompassing feeling you will experience when spending time in Taranaki.
The Energy
Taranaki energy. Releasing a wild and sublime feeling of anticipation.
Almost as though everyone is calmly waiting for something to happen. I'm not entirely sure what that thing is. Maybe it's the surfers waiting for the next perfect wave to show up on one of the regions many surf beaches. Or perhaps everyone is just waiting for the mountain to explode.
Whatever it is, it feels both exciting and alive.
The People
I'm not just saying this because I live here with my husband and two adorable teenagers, but visit Taranaki. You will immediately be drawn to the friendliness of the people.
New Zealand people are one of a kind. They are friendly, kind and welcoming.
The only antisocial person that lives in Taranaki is that woman in the house up on the hill.
The Mountain
Of course, the mountain. Dressed in a vast flowing skirt of natural bush that makes up the National Park. When treated with respect, Mt Taranaki will adorn you with its charms.
Set yourself the task of reaching a viewpoint on a crisp winters day. Climb amongst snow-laden trees and ferns, alongside tumbling, icy, fast-flowing rivers. Take out a flask of something piping hot and stand to admire the breathtaking view.
In the warmer month's seek out your shade within the National Park. Walk any one of the hundreds of mountain trails that surround the base of the mountain. Listen to the Tui birds warbling to one another. You probably won't see another soul for a couple of hours.
The Café Culture in Taranaki
I am a cafe-holic. Is there such a word? There is now. A person who would quite happily go from one café to the other to avoid going home and tackling the phone issues with her teenagers.
Taranaki plays host to many fabulous cafes.
Coffee is king in New Zealand.
I have never known another country (ok, maybe Italy) to take their coffee so seriously. And quite rightly so. From the elegant Monicas in New Plymouth to the French café High Tide in the coastal town of Oakura. Or the Sugar Juice Cafe in Opunake, right round to Cafe Windsor on the other side of the mountain in Inglewood. You will be spoiled for choice.
The cost of living in New Zealand is not as expensive as people first think, and a cup of coffee will set you back around NZD 4.50.
Parks & Open Spaces
Come to Taranaki with little children, and you will be in heaven. Everywhere you look, there are parks and playgrounds. By far, the jewel of the crown is Pukekura Park.
Sprawling in the centre of New Plymouth sits this 15-acre botanical sanctuary, Pukekura Park. Holding within its parameters a state of the art playground with flying foxes, slides, swings and climbing frames and a diverse range of native and exotic plants.
Explore Pukekura Park's Fernery, which consists of three glass-topped caverns excavated into a hillside.
Home to a wide variety of indoor and outdoor plants from around the world, the humid fernery is the perfect place to shelter on a rainy day. Rest amongst the steamy ferns and succulents and read a book. It won't be long before you feel any stresses melt away. Make sure you return after dark too, the mossy tunnel leading to the glasshouse is filled with fireflies. It's smothered with tiny twinkling lights. Don't miss this free natural wonder.
If zoos are your thing, Brooklands Zoo is within the park. It's only small, but there are monkeys and otters, a big playground and loads of shade. Best of all, it's free.
Taranaki hosts various festivals throughout the year. To name just a few, the Arts Festival, the Garden Festival and perhaps the most popular, the summer Festival of Lights. This month-long free festival takes place every summer from December 16 to Feb 5. If you can anyway coincide your trip with the Festival of lights, then do so.
Every December, thousands of Taranaki locals bring picnics, blankets and wine and celebrate the beginning of summer with an evening of live entertainment. There is an extravagant firework display that would give Disneyland a run for its money and the turning on of the park's lights.
Once dark, walk through the park and witness a magical wonderland. Lakes, waterfalls and trees are lit in a splendid array of colours. Every night of the festival, there is entertainment on one of the performance lawns, from movie nights to live bands. It is fabulous.
And it is free.
If huge festivals with world food, music and craft are your idea of heaven, Taranaki hosts the crowd-drawing Womad. I haven't been. I've always been either too busy or too tight. Tickets cost from $200, and for a family of four, I've always shirked from it. Friends of mine who have been rave about it, though. Another winning card for Taranaki.
The Beaches
Don't expect serene golden sands with the waves lapping gently on the shore; remember what I told you earlier. Taranaki is wild. Taranaki is rugged, and Taranaki is beautiful. The same goes for its beaches.
I am an avid beach walker. Watch my New Zealand vlog, and you will see. If there is a beach, I will walk on it. I promise you; you will not find a more breathtaking, wild, energy filling beach than you will in Taranaki.
The volcanic sand glistens with sparkles, spewed out many moons ago from the erupting volcano. Driftwood lays washed along the shore, inspiring creatives both young and old to build. The waves draw surfers from all around the world, and if you know which beaches to head for, the swimming is safe.
Finding the best hidden local secrets in Taranaki, New Zealand. An evening walk to an idyllic beauty spot.
The Creativity
Taranaki is the home to both many successful and aspiring artists. You won't have to travel far within the region before coming across an abundance of arts and crafts. It's that same energy that I mentioned earlier. It inspires people.
Why do you think I started this blog?
The Fishing in Taranaki
Fishing is huge in Taranaki. I'm not a fisherman, and neither is Brian, but we adore seafood. Go to the fish shop in Motorua for a vast choice of the fresh catch of the day, or make friends with a local fisherman, and I bet he'll give you a fish!
New Plymouth is the capital city of Taranaki and was voted by Livcom in 2009 as one of the best cities in the world to live in.
Stretching along the length of the shoreline is the coastal walkway. A thirteen kilometre (and growing) promenade that runs the length of New Plymouth.
The walkway gives accessibility from one end of the city to the other. Whether you choose to stroll, bike or roller-skate, you will do so alongside waves crashing onto huge boulders, spraying you with a sprinkling of refreshing sea salt.
Stop halfway and grab a bite to eat at one of the many cafes along the way…
Rivers in Taranaki
Whether you like to kayak up them, swim around in them, tumbledown them in a giant rubber ring or blast them on a water-ski, Taranaki is full of beautiful, fern-lined rivers.
Often resembling something out of the jungle but without the creepy crawlies. Seek out Lake Rotorangi. New Zealand's longest man-made lake. If we are there on our boat, flag me down, and I'll give you a blast on the water skis!
The Space in Taranaki
Don't tell anyone I told you this, but…Taranaki is gorgeous. And because not many people know this, they tend not to come.
You will never be in a traffic jam.
You won't wait for more than five minutes in any line, and you'll never have to wait for a table to come free in your local café. You can walk on secret beaches and never see another soul. You can stretch your eyes over rolling lush farmland and see lots of cows but only two buildings.
Stretch out. Relax. You're in Taranaki.
I'll let you into a secret. There are two nicknames used by the locals when referring to Taranaki. The first? The Naki. The second? Taradise. Need I say more?
There it is. The proof. Nothing startling or flamboyant and certainly nothing flash nor expensive. That's not Taranaki style. Taranaki in two words? Understated magnificence.
When I told a friend about our upcoming adventure to travel the world with our two teenagers for a year, she looked at me stunned;
'But what if you don't want to come back?'
It made me smile.
Taranaki is home.
Taranaki is the world's second-best region in the world to visit.
Wild horses wouldn't stop me from coming back.
If you're planning a visit to New Zealand or even if you are considering emigrating, do yourself and your family a favour. Make a detour to the bony part of the ankle.
Come to Taranaki. I live in the house under the mountain on top of the hill.
I'll wait for you.
Related Posts That You Will Love!
Auckland? Who'd want to live THERE?
The New Zealand Cringe Culture. Ohhh…The Shame.
USA vs New Zealand Cost of Living. Will You Be Better Off?
Do You LOVE New Zealand? Sign up below, and I will send you my FREE Moving to and Living in New Zealand Guide. A 5 Part Video Series!