Of course, you have to take the kids, but apart from that, if you are looking for ideas about what to pack for a road trip then you are in the right place.
Road trips are all the rage this summer. So you for one are in the trendy line.
This post may contain affiliate links. They cost you nothing but we make a small commission. If you would like me to explain it further, please visit our disclaimer page.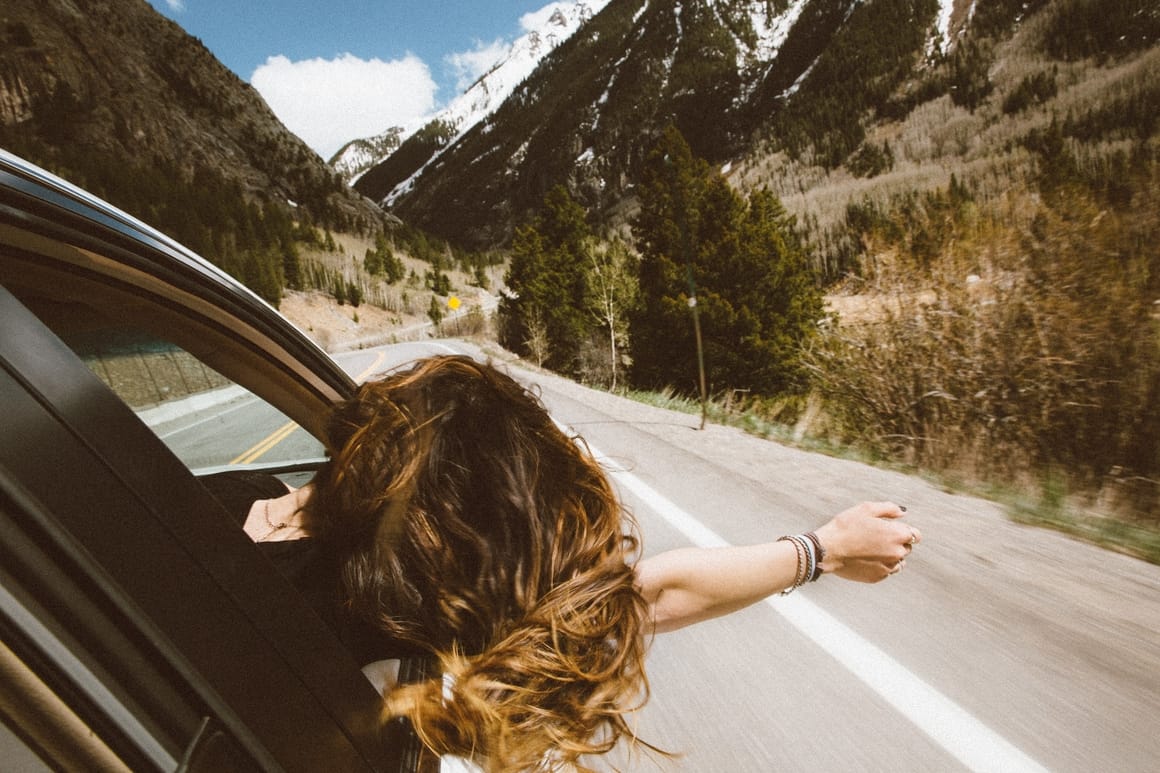 With the current overseas travel restrictions in place, more and more travellers are turning to their own country and choosing to take a 'homecation'.
This mostly involves planning a summer road trip to somewhere beautiful, packing up the car, and heading off. (With the added bonus of knowing that once you arrive at your destination people will be speaking the same language as you!).
If you love to travel but could use a few tips on how to do it more often (for a lot less?) then join me!
What To Pack For A Road Trip – Comfort
Don't forget that before you head off on your road trip make sure that everything at home is in place. You can do this by using our thorough vacation checklist.
Once everything is ticked off you will be able to relax – and if you are travelling with kids check out our post on gifts for kids who travel, there are a few games and ideas for a long car journey.
1: Pillow
We won't go anywhere without our pillows. When we backpacked around the world we took these travel pillows, now, when we do a road trip we pack our own pillows and compress them in the sleep keeper pillow carrier they are a brilliant way to save space and have your own pillow with you.
2: Slippers
Now listen to me. This is important. Everyone knows the joy of taking your shoes off and putting on a pair of slippers, but the normal bedroom ones just don't work on a road trip.
Croc slippers, however, tick all the boxes. They are super snuggly for inside the car with bare feet but are perfectly outdoorsy for when you need to nip out and check the tyre pressure — Click here for prices
3: Snuggly Blanket
Everyone is happy on a road trip if they have their own special blanket to snuggle into and this gorgeous dusky pink one is as luxurious as they come — Click here for prices
4: Portable Fan
I got this idea from a friend of mine who uses one of these fans every time she takes her kids in the car and I love it!
This fan comes with a bulldog clip (my friend clips hers to the car door handle and faces it towards the kids) and – and I love this!, a diffuser which you can add drops of aromatherapy oil or insect repellent into — Click here for prices
5: Pyjamas

If you are driving late at night then I suggest you pack a pair of pyjamas.
It may be a psychological thing but whenever you change into pyjamas (same goes for the kids on road trips too) you relax into the evening more. And let's face it, who doesn't like to feel relaxed and comfy on a road trip
I love these oversized cute, soft pj's they are perfect for keeping cool yet feeling lovely — Click here for prices

6: Camping Chairs
For when you pull over at an idyllic location to watch the sunset!
Take your chairs and feel as though you are literally changing rooms. I love these Coleman chairs.
They are lightweight, comfortable and have lots of pockets and coolers in the armrests — Click here for prices
7: Poncho
Hopefully, wherever you are going on your road trip, the sun will be shining for you but nevertheless, be prepared. I wouldn't take heavy raincoats on a road trip, when they get wet they end up steaming the entire car up.
Instead, take a stylish and waterproof rain poncho. They are easy to pack and dry super quickly.
8: Talking Books/Podcasts
These are a must if you are on a long stretch road trip. Not only are podcasts and talking books a fabulous way to pass the time on a car journey, depending on which ones you choose they are also super educational and informative!
Check out our very own podcast page or listen to these podcasts below!
Taking a sleeper bus in India… How we only just survived!
Life in New Zealand. What it's really like.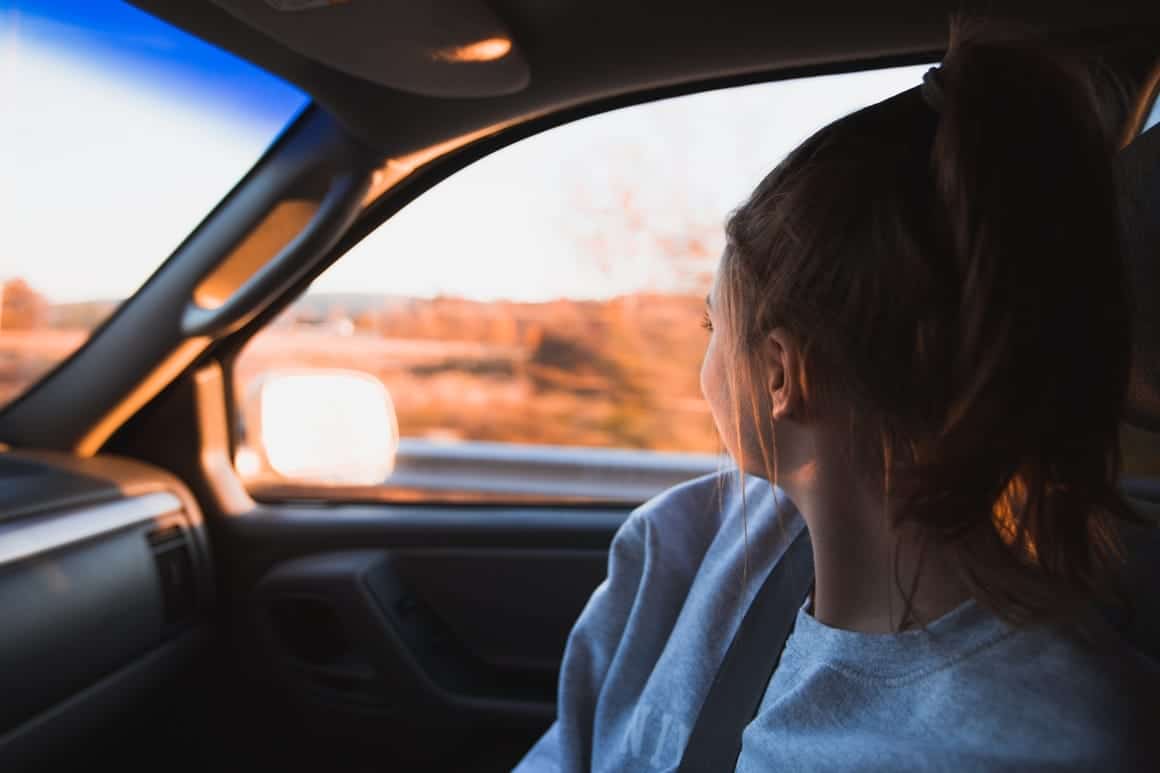 9: Mosquito Spray
For when you get to those idyllic locations and don't want to be eaten alive! We only ever use Sawyer spray – it is easy to apply and it has never let us down — Click here for prices
10: Travel Candles
Just because you are travelling in a car doesn't mean you can't take some added romance with you!
What better way to transform a starlit evening into something special than with these travel candles in portable lightweight tins — Click here for prices
Road Trip Checklist – Health Essentials
11: Hand Sanitizer
Hygiene is more important than ever on a road trip and for those times when you can't get to running water, hand sanitiser is a must to include in your road trip checklist.
Don't bother with a big roll of hand wipes or baby wipes – they dry out too quickly on a road trip, instead go for the gel and a roll of tissue
— Click here for prices
12: First Aid Kit
Never go on a road trip without your first aid kit.
This one has all the essentials, it contains 299 essential first aid supplies for treating minor aches and injuries — Click here for prices
What To Pack For a Road Trip – Car Essentials
13: Empty Gas Can
Let's hope that you don't, but if you do run out of petrol you can walk or get a ride to the nearest gas station and fill up.
This one is a must so don't forget it! — Click here for prices
14: Mobile Phone Charger & Battery Pack
Again, you don't want to be caught short and making sure that you have a portable battery supply for your phone with you will give you the peace of mind you need when you travel long distances.
— Click here for prices
15: Car Breakdown Emergency Kit
Don't be caught off guard on your road trip. The last thing you want is to breakdown and you don't have the right things that you need to help you.
This kit is jam-packed with everything that you'll need to get you out of bother — Click here for prices
16: Flashlight
Common sense really. You don't want to pull over at the side of the road with only your iPhone light to help you out.
I won't lie to you, my husband made me put this essential into this list – he said that this light is the only light you should have if you are taking a long road trip.
So here it is, A RECHARGEABLE SPOTLIGHT WITH SERIOUS LASTING POWER – UP TO 20 HOURS. — Click here for prices
17: Paper Maps
Yes, I know that everyone uses sat nav so they don't have to think about where to turn next, but still.
Take a paper map covering your entire road trip. You can't beat having the map in your hand and tracking your course.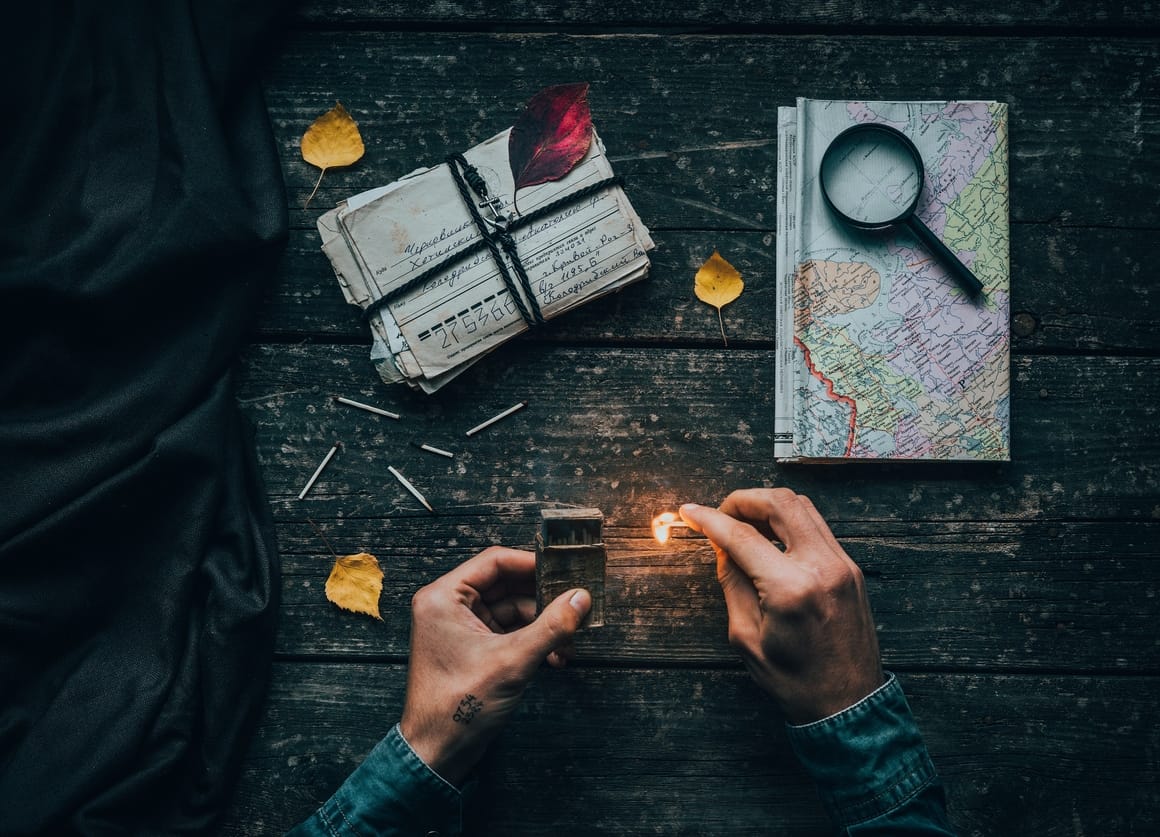 What To Pack For A Road Trip – Food & Drink
18: Portable Stove
This portable food warmer plugs into most 12v lighter type sockets, meaning that you can have a warm, healthy meal on the go!
Stews, pies – anything healthy and warm meaning that you will save a fortune on stopping at takeaway restaurants — Click here for prices
19: Cool Bag
Even if you have the space to take a portable fridge you can't take a road trip without packing a cool bag.
You don't need me to point out the obvious uses, just know that we have used many cool bags over the years and the cheap ones always end up with the lining ripped.
This HSD bag is the king of cool bags. It is not only practical and roomy (fits up to 6 soda cans) it is very stylish, meaning that if you go into a posh city for a walk around you will be proud to carry it with you! —Click here for prices
20: Portable Refrigerator/Cooler
This mini-fridge/cooler is perfect for those taking a road trip in hot weather.
The fridge is a 4litre compact cooler and comes with a car adapter
— Click here for prices
21: Travel Mug (Essential!)
Nobody should EVER attempt to do a road trip without there very own travel cup and the Yeti is probably the best on the market for travellers.
Apparently, it's the only drink lid that uses the power of magnets to keep your water, coffee, tea or favourite drink on lock. And I love the colour ranges too! — Click here for prices
22: Thermos (filled with hot water for a fresh cuppa!)
Is there anything nicer than a fresh cup of tea on a long car journey?
Whenever we go on a long road trip we take a flask full of hot water and a pack of our favourite tea bags.
The Stanley thermos is, of course, the best on the market – buy one of these fellas and it will probably outlive you — Click here for prices
23: Travel Water Bottle
It goes without saying that you will need to pack plenty of water for a road trip. These collapsible travel water bottles are perfect for taking with you and exploring your destination when you arrive.
— Click here for prices
24: Snacks
This road trip essential is an obvious one but you would be surprised by the number of people who set off on a trip and think they will 'buy something on the way' only to discover the store is closed.
Take snacks, preferably healthy ones (oh go on then. And maybe a couple of chocolate bars for in the fridge…)
25: Portable Car Garbage Can
Of all the things that you can pack for a road trip do NOT forget this little beauty!
For years we travelled with an old carrier bag for our car rubbish (for which some reason there is always loads) and then we discovered this portable rubbish collector for the car! You will love it! — Click here for prices
Taking a Road Trip With Kids
26: Back Seat Car Organiser For Bigger Kids
The amount of stuff that kids need in the back with them is crazy and once they are strapped into their car seats and drop something, you find yourself trying to contort your body to reach the dropped bag of sweets. Use this organiser — Check prices here
27: And For The Little Ones
For those too small to reach over to the back of dad's seat why not invest in one of these trays that fit over their car seat? Keeps everything in one place and plenty of pockets for precious, important things! Also handy for on the pram or on flights — Click here for prices
Do you love to travel but could use a few tips on how to do it more often (for a lot less?) then join me!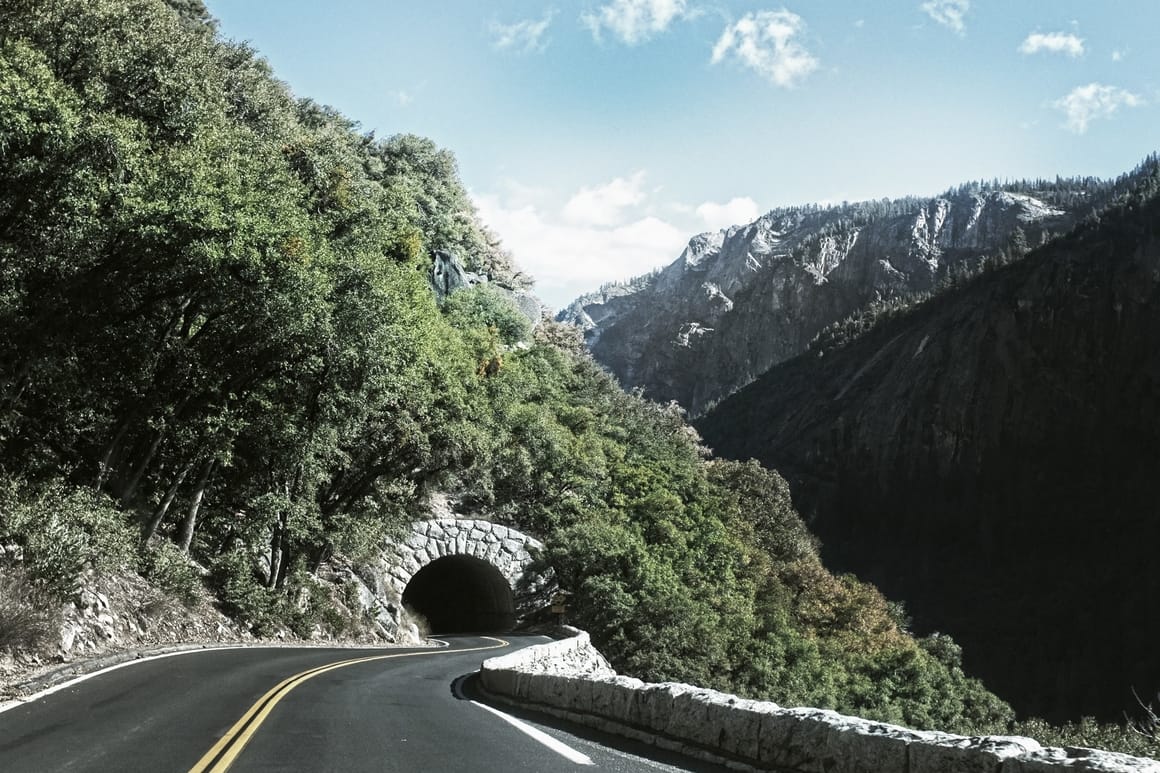 FAQ About What To Pack For A Road Trip
Q: What kind of food should I bring on a road trip?
A: Non-perishable is best. Plenty of snacks such as nuts and dried fruit, muesli bars. My daughter likes to take a box of cereal with her on long road trips, which, if your husband isn't a neat freak like mine will work fine!
Q: What should you wear on a long car ride?
A: Something loose and comfortable, preferably made from natural fibres. Avoid anything clingy and tight and any material that will cause you to sweat.
Q: How can I make a long road trip fun?
A: Apart from the obvious like playing games, my top piece of advice would be to invest in a talking book. We travelled across the whole of Europe listening to the Harry Potter series and as a result, the kids couldn't wait to get into the car to hear about what happened next!
There you have it! 27 ideas for what to pack for a road trip! I hope this has given you some inspiration to pack up the car and get into your next trip!
Remember, keep hydrated, take plenty of breaks when you are driving long distances and take turns with the driving (unless you have a husband like mine who insists that he drives the entire way).
If you know of anyone who is about to do a road trip and would like some ideas on what to pack then please feel free to share this post with them – I would appreciate it! Safe driving and let me know where you plan on heading to!