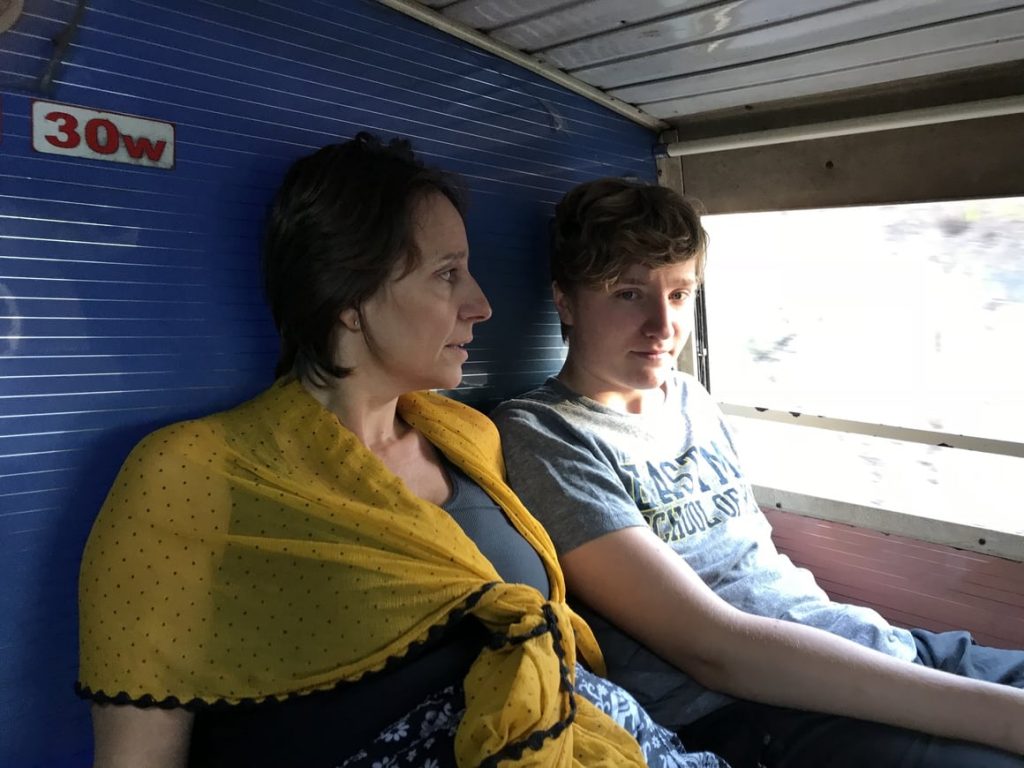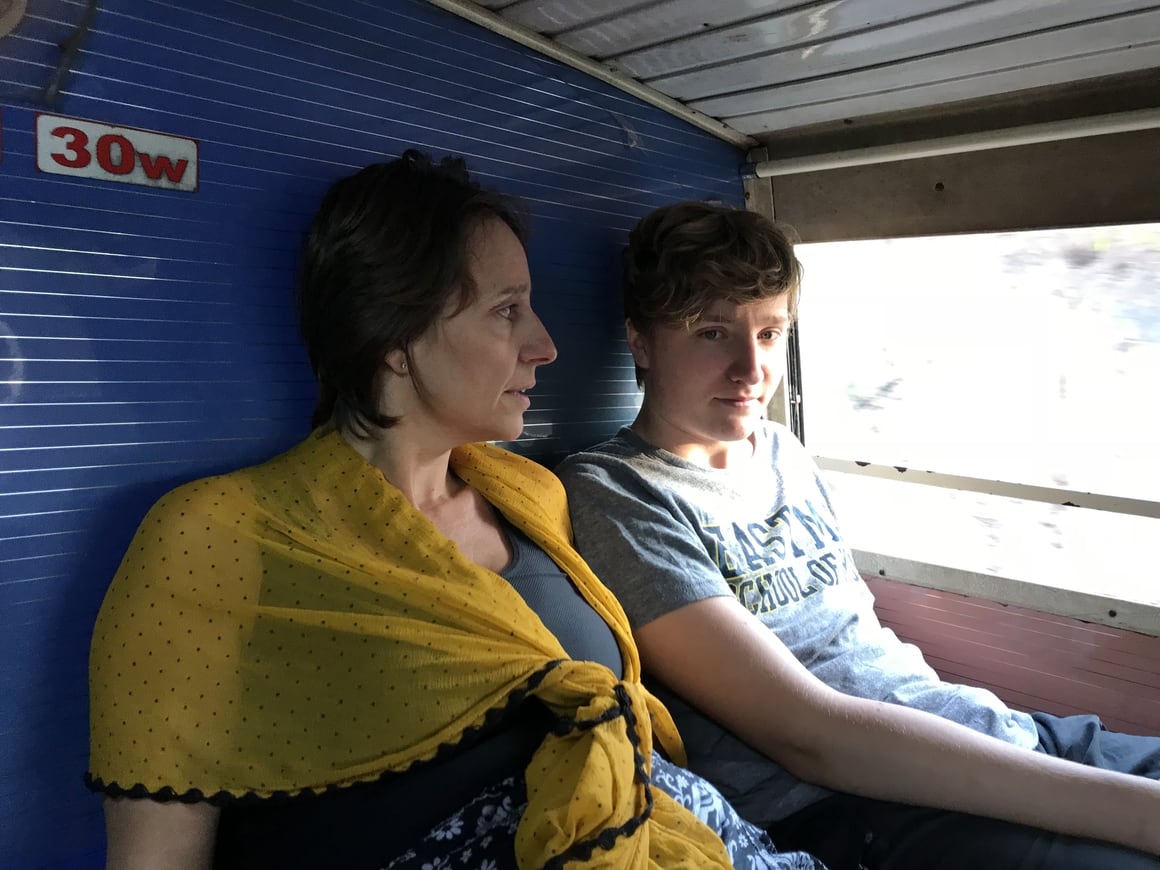 I love you India, I really do.
I dedicated an entire India podcast on what it was like travelling in India for the first time.
No matter what time of day you ask me – regardless of whether my hormones are playing up or not. I will always tell anyone I meet that travelling in India for seven weeks – backpacking across your beautiful land with my kids was one of the best experiences of my life.
But bloody hell.
Your sleeper buses? They really are something else.
My kids were 16 and 13 when my family embarked on not one, but two of India's overnight busses and I thought it only fair to share our experience on this podcast.
Just in case you are thinking of doing it yourself one day. (*Spoiler alert – and you must! It is an adventure!)
India is, and always will be, one of my top five destinations in the world that I think every family should visit.
Whether it is to spend time on one of the many beautiful Indian beaches to meander down the gorgeous Kerala backwaters on a canoe, or to visit the breathtaking Taj Mahal.
Do it all and while you're at it, book a non AC sleeper bus and travel overnight. Just to say that you did.
In this episode, we…
Talk about the realities of what it was like travelling in India on a sleeper bus
Answer, are there any toilets on a sleeper bus in India?
Describe the journey – in detail (probably too much detail from Liz…)
The photo that we took of us on the train is here!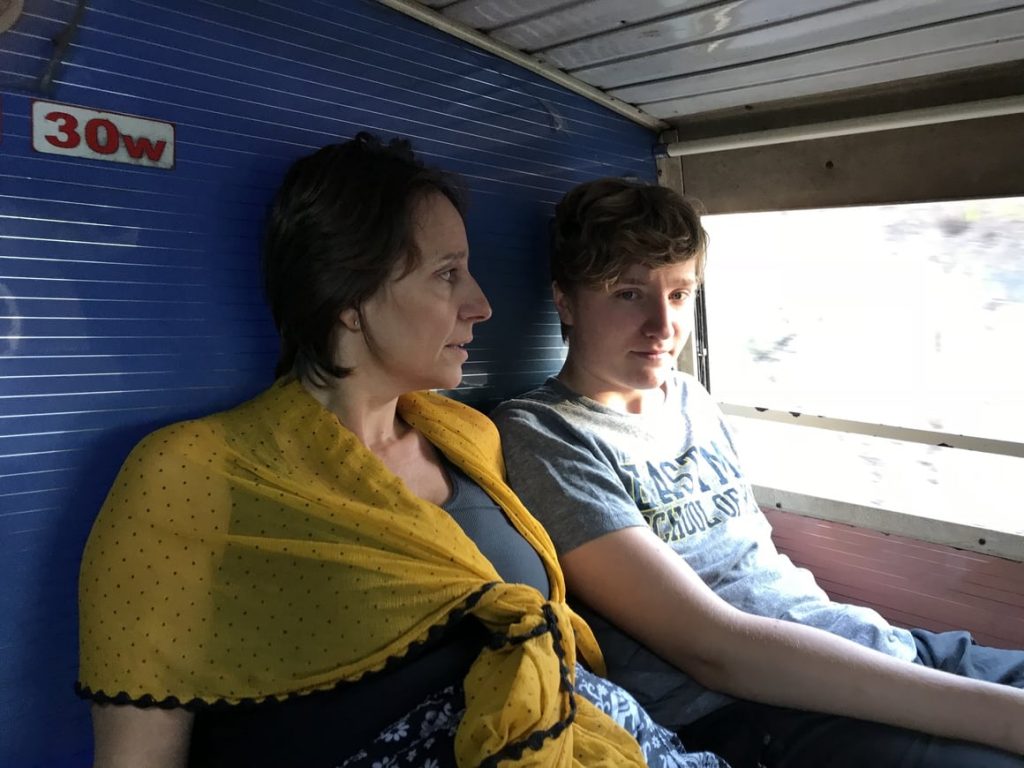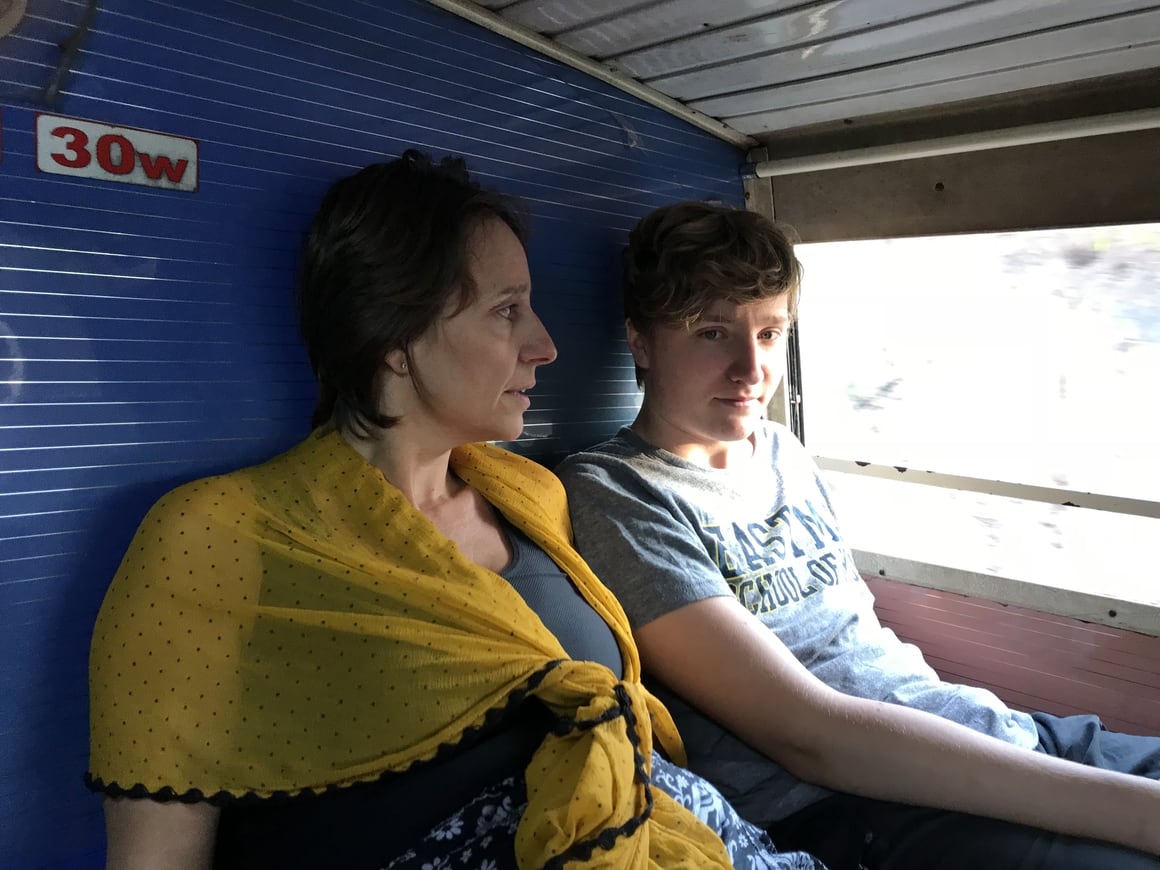 And here is the video that Sonny made of us Travelling in India on the sleeper bus…
We'd love to know what you think about this week's show and if there is anything you would like to know further so that we can include it in our question time next week.
If you don't ask you'll never know!
Booking trains and buses in India
The only company that I would ever suggest for all of your transport options in India is 12GoAsia. We used them throughout our trip and they were faultless.
If you love to travel but could use a few tips on how to do it more often (for a lot less?) then join me!
Thank you so, so much for listening to this podcast on travelling in India by bus!
There's a fresh episode each week, if you subscribe on iTunes then we will love you forever.
Plus. It means two things –
1: You'll get each new episode delivered to your phone every week (that way you'll never miss an episode)

2: I won't have to listen to my son's moaning about how doing all of this work isn't worth it because there's this guy on Youtube and he's got a trillion million subs…
Liz and Sonny