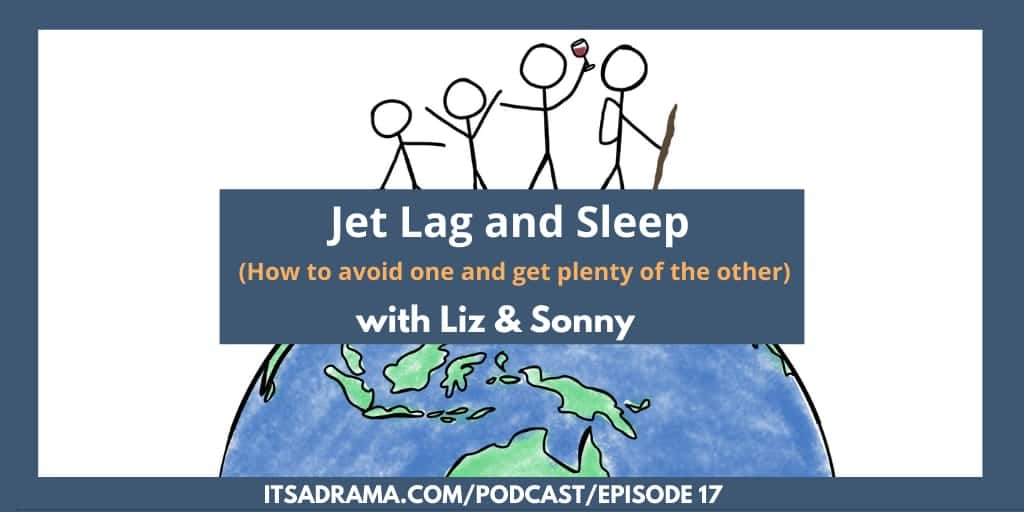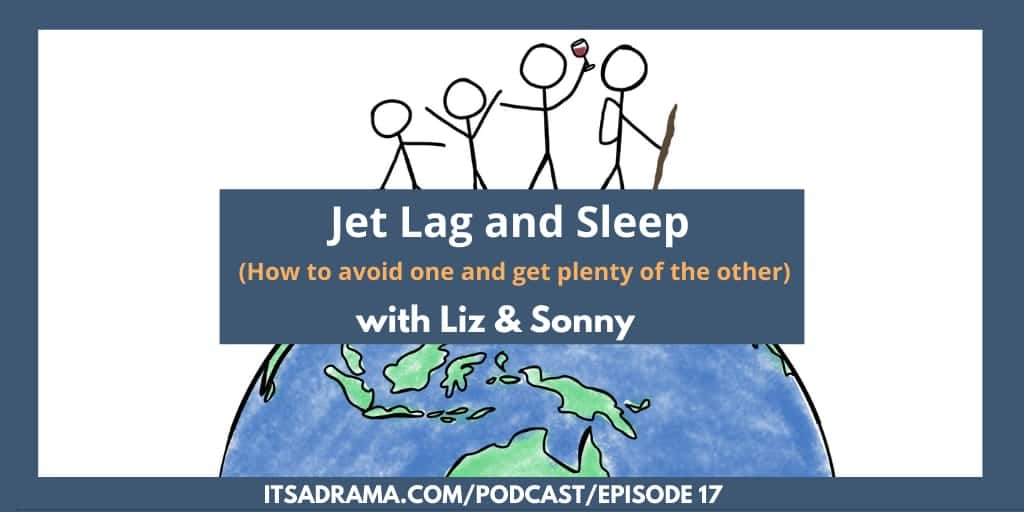 Jet lag. Is there anything worse than finding yourself wide awake at 3 am with the dreaded jet lag? Pacing around the house like a deluded tiger, trying to decide whether it would be best to watch TV or clean the cutlery drawer out?
In this week's podcast, Sonny and I talk about jet lag and a few proven ways in which you can avoid it.
And no.
My suggestion wasn't to get as drunk as possible on the plane thank you very much. I am far too sophisticated and grown-up for that.