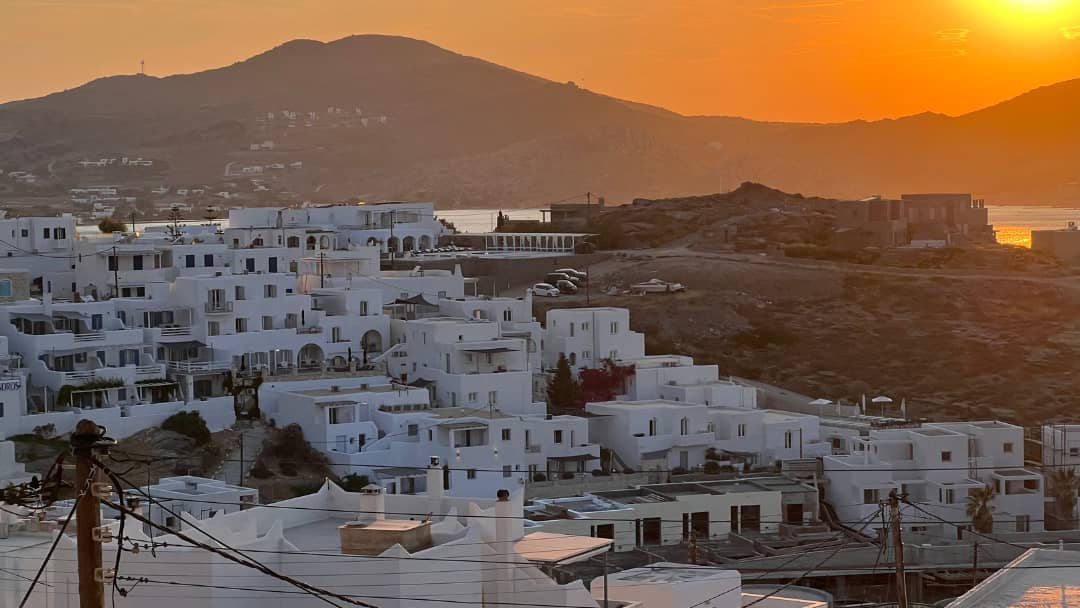 Would I be wrong in guessing that at some time in your life you've dreamed of spending a few glorious weeks in Greece with your family? An idyllic Greek Island vacation.
Have you spent time (sometimes hours) drooling at pictures on the internet of golden sand beaches and flat-roofed white houses that can only be found on an island in Greece somewhere in the middle of the Agean Sea?
You and me both.
I can't tell you how many times I have typed into Goggle 'what does it cost to spend a month on the Greek Island of Paros', only to be forced towards twenty million ads that never give me a straightforward answer.
Taking a Greek Island Vacation
As it happens, I am currently on holiday in Greece. I'm here with my husband and two young adult kids (notice how I called them 'young adults"? I have to do that. It's the law in our house. They don't talk to me for a week if they find out I've been calling them kids on the interweb).
And as I've been paying for things I've been clocking the price so that I can report back to you with prices.
So here we are. Brian and I. Your knights in Greek togas. Able and willing to share with you the exact cost of what a month in Greece will set you back.