Here you are. In New York City. The trip you have been planning for months. And on the first day, when you throw open the curtains of your hotel, you find that it's chucking it down with rain. Pouring. Raining cats and dogs. Did you research things to do in New York City when it rains?
No. I'm guessing that you didn't.
So, now what?
Tah Dah! Fear not, my fellow traveller. I have been to New York City in the rain many times (and, just to make you feel better, my experience was with two moaning teenagers…). I've got you covered with things to do (see how I did that?).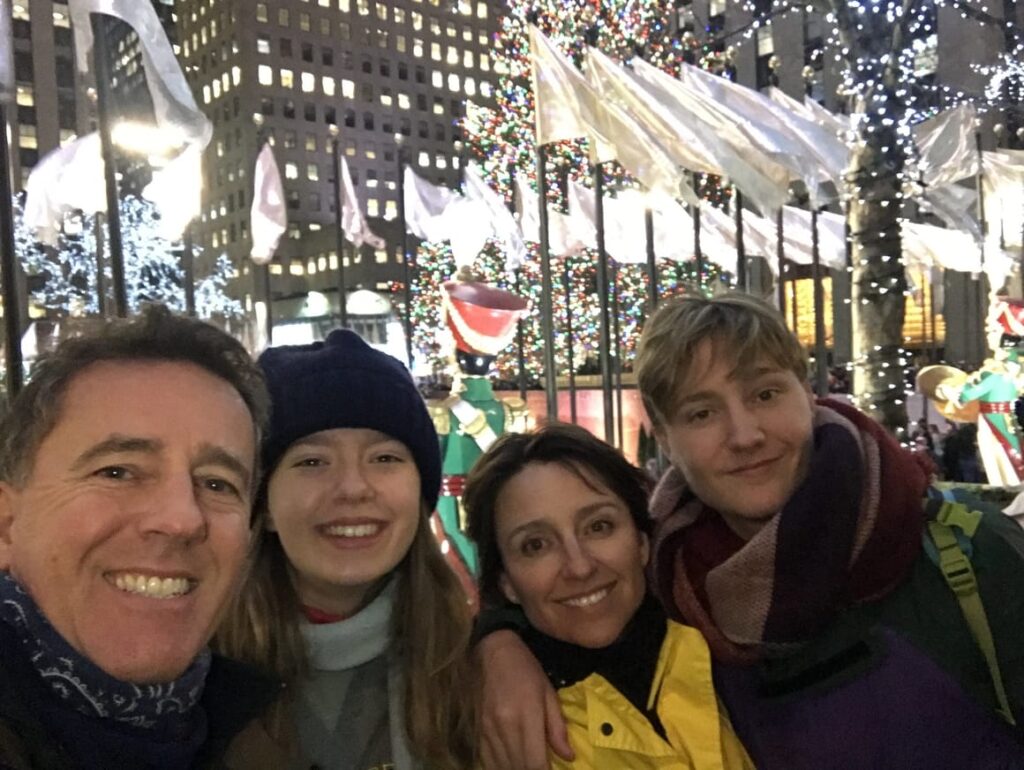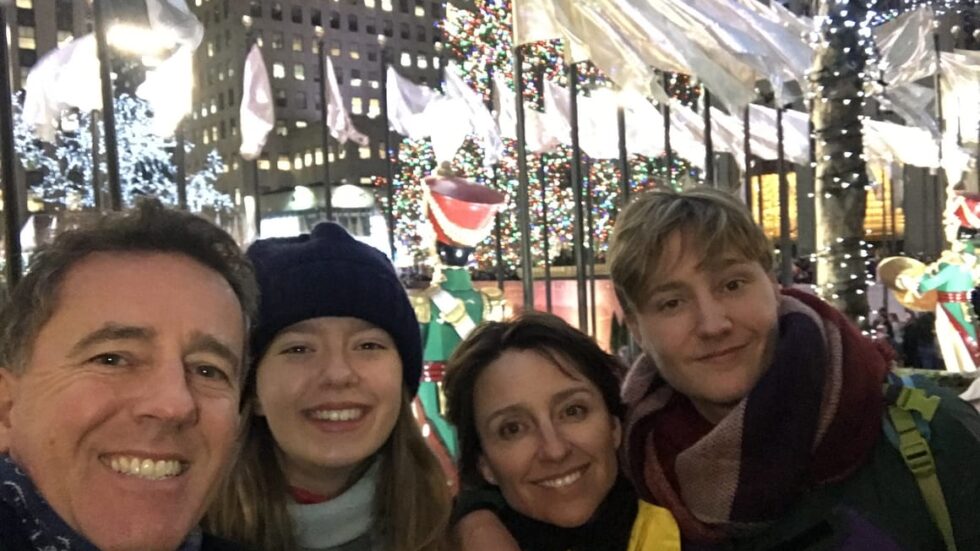 Stand by. I have ten wonderful activities to help you escape the rain and discover the thrilling indoor attractions that the Big Apple has to offer.
I have museums, skyscrapers, and boats (and if you wanted to get out of the hustle and bustle, I even have a list of things to do in Chelsea in New York City too!)
So. Sit back and relax. You will love what I am about to share with you. I promise.
And if the rain does decide to stop while you are reading this post, check out things to do in New York at Christmas for some more ideas!
This post may contain affiliate links. They cost you nothing but we make a small commission. If you would like me to explain it further, please visit our disclaimer page.
Benefits of Visiting Indoor Attractions in New York City
Maybe you are visiting New York City in December when the chance of rain is higher than most.
Whatever the month, when the rain starts pouring down, it's the perfect opportunity to explore the indoor attractions that New York City has to offer. Don your best rain poncho, and away we go!
Not only will you stay dry, but you'll also be able to immerse yourself in a world of knowledge, entertainment, and excitement.
Indoor attractions provide a welcome respite from the weather, allowing you to continue your exploration of the city without getting wet (and without having to listen to the moans and groans of certain family members. Not that I'm talking about my teenage son or anything…)
Additionally, many indoor attractions offer discounted or special rates during rainy days, making it an ideal time to visit.
I even have two FREE activities to do in NYC when it rains.
Let's jump on in.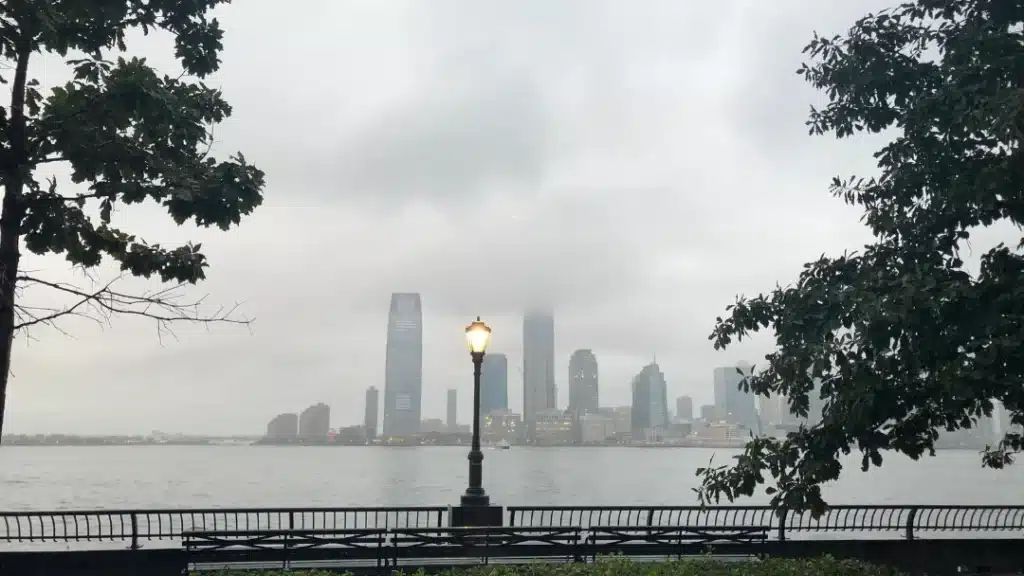 10 Popular Indoor Attractions in NYC (For When it Rains)
New York City is home to a multitude of indoor attractions that cater to all interests and age groups. From iconic museums to lesser-known hidden gems, there is something for everyone to enjoy.
Let's take a closer look at some of the must-visit indoor attractions in the city.
When the rain clouds roll in over the city that never sleeps, you might be tempted to snuggle up indoors with a book and a hot cup of cocoa.
But wait! New York City has a lot to offer, even on drizzly days.
Embrace your adventurous spirit, and let's discover the top 10 things to do in NYC when the raindrops are falling!
Museums in NYC – A Treasure Trove of Culture and History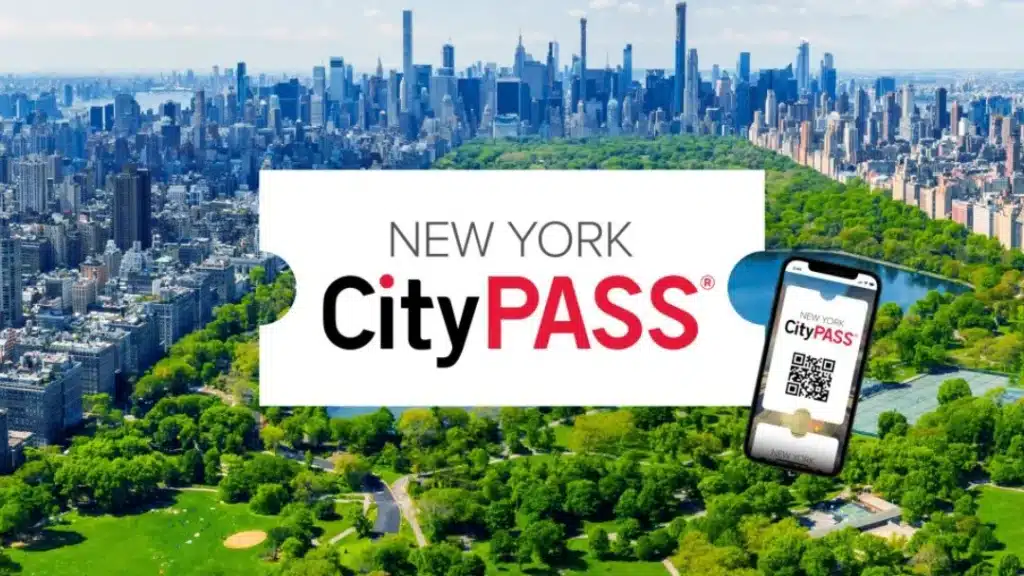 Before I give you details of the following museums, I first want to give you a fabulous money-saving tip.
Rather than pay individually for the below activities, get yourself a New York City Pass.
Seriously, you will thank me.
This fabulous City pass allows you to visit five major New York City attractions at significant savings (if my memory serves me correctly, it is 40% off!), including all of the activities I am suggesting below.
Check out the New York City Pass HERE
1: Museum of Modern Art (MoMA) Tour:
Spend an artsy day at one of the world's largest and most renowned museums, MoMA.
The rain outside will seem like a distant memory as you explore captivating exhibitions, from ancient artefacts to modern masterpieces.
Discover some of the world's most inspiring and creative art exhibits at The Museum of Modern Art (MoMA) in the heart of New York City.
To enhance your museum experience, get your skip-the-line tickets to MoMA HERE
2: Guggenheim Museum Admission:
Rainy days provide the perfect opportunity to explore the artistry of the Guggenheim Museum.
Step inside Frank Lloyd Wright's architectural masterpiece and immerse yourself in its exceptional collection of modern art.
The rain might inspire your creativity as you wander through the stunning exhibits. Use your New York City Pass to get 40% off your ticket to this artistic haven.
Take To The Sky in New York City
3: NYC Edge. One World Observation Deck: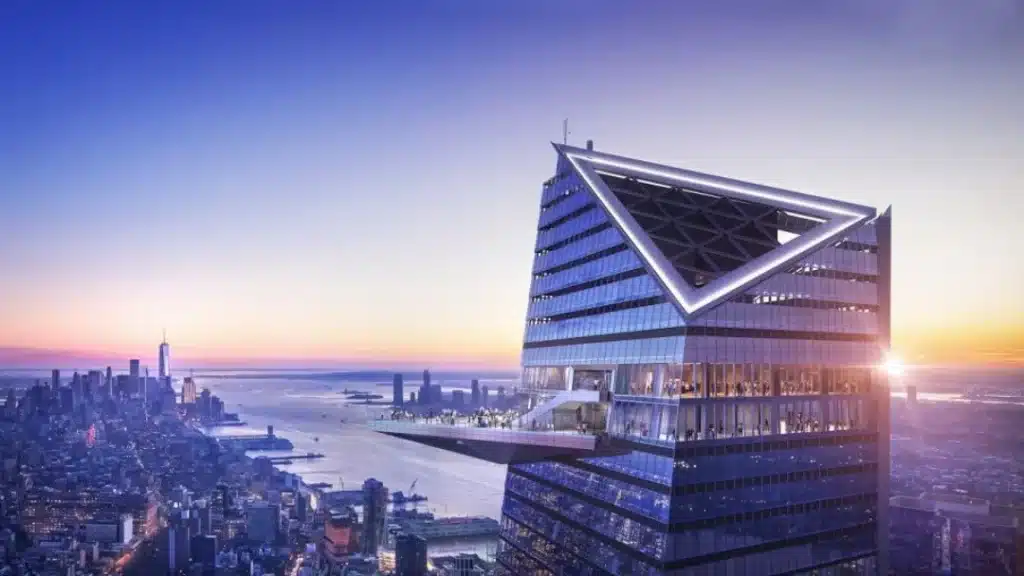 I have to say, this is, without a doubt, the BEST thing we did in NYC in the rain. Rainy days are perfect for visiting the One World Trade Center and its impressive observatory.
Experience the Edge Observation Deck, the highest outdoor Skydeck in the Western Hemisphere with 360° views of New York City. Step onto a suspended platform that features a thrilling glass floor and angled glass walls.
Gaze out over the city through floor-to-ceiling windows and see the rain-kissed Manhattan from a whole new perspective. This is NOT to be missed (my teenagers talked about it for months afterwards!)
Get your skip-the-line tickets for The Edge HERE.
4: SUMMIT One Vanderbilt Experience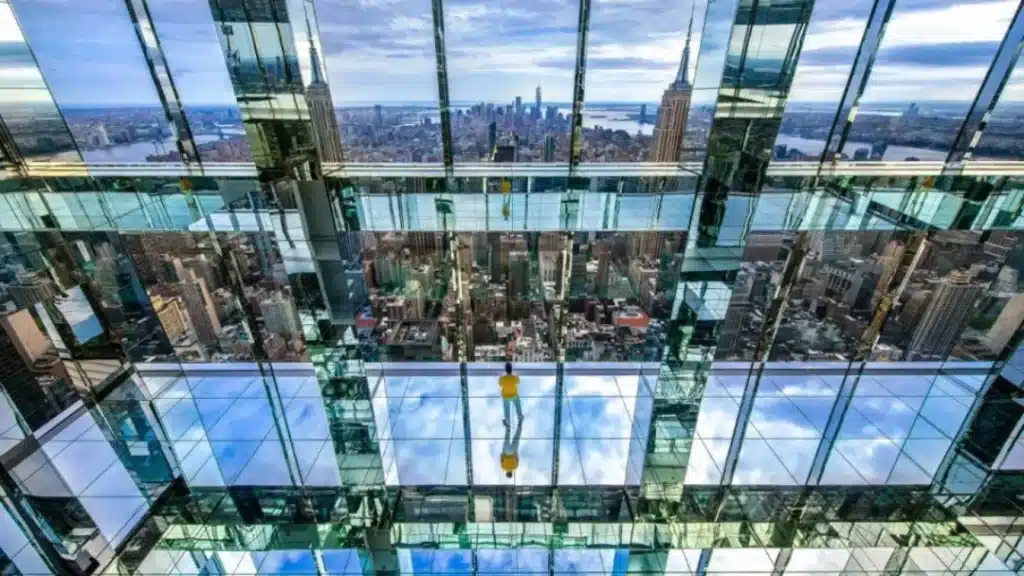 Witness the views over New York City with a ticket to SUMMIT One Vanderbilt.
Ascend 93 floors and step into an immersive, multi-sensory art experience with sweeping 360-degree views of the city.
Begin with a sensory-stimulating elevator ride to the 91st floor. Be transported into SUMMIT AIR, a new way to see and interact with space designed by Kenzo Digital.
Layered with two floors of floor-to-ceiling mirrors, AIR offers a new perspective as the Manhattan skyline reflects all around you.
Get Your Summit One Vanderbilt Ticket Here
5: Empire State Building Observatory: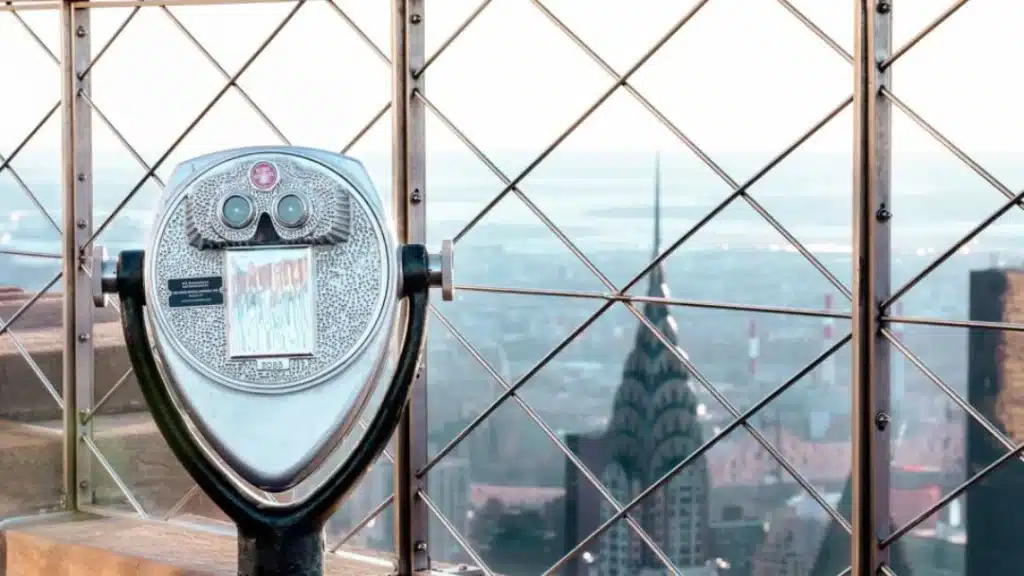 Reach new heights at the Empire State Building Observatory, where you'll get breathtaking views of the city skyline, rain or shine.
As you ascend the iconic landmark, watch the cityscape gradually emerge from the mist, creating an enchanting scene you won't forget.
You can book your skip-the-line tickets to The Empire State Building Observatory HERE
Seeing New York From The Water (and staying dry!)
6: Statue of Liberty and Ellis Island Tour: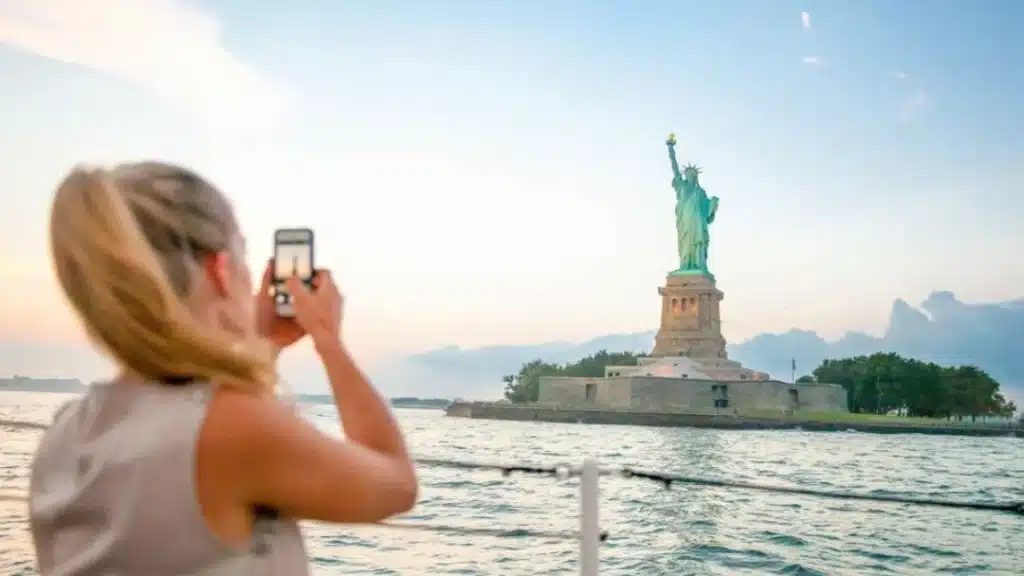 Embrace the raindrops on a unique boat tour that will take you to two of New York's most iconic landmarks, the Statue of Liberty and Ellis Island.
Learn about the history of immigration to the United States while gazing at Lady Liberty, standing tall and proud against the backdrop of the misty harbor.
For a seamless experience, book your Statue of Liberty and Ellis Island tour HERE
Visit The Most Famous Park in The World (and stay warm and dry!)
7: Central Park Horse and Carriage Ride: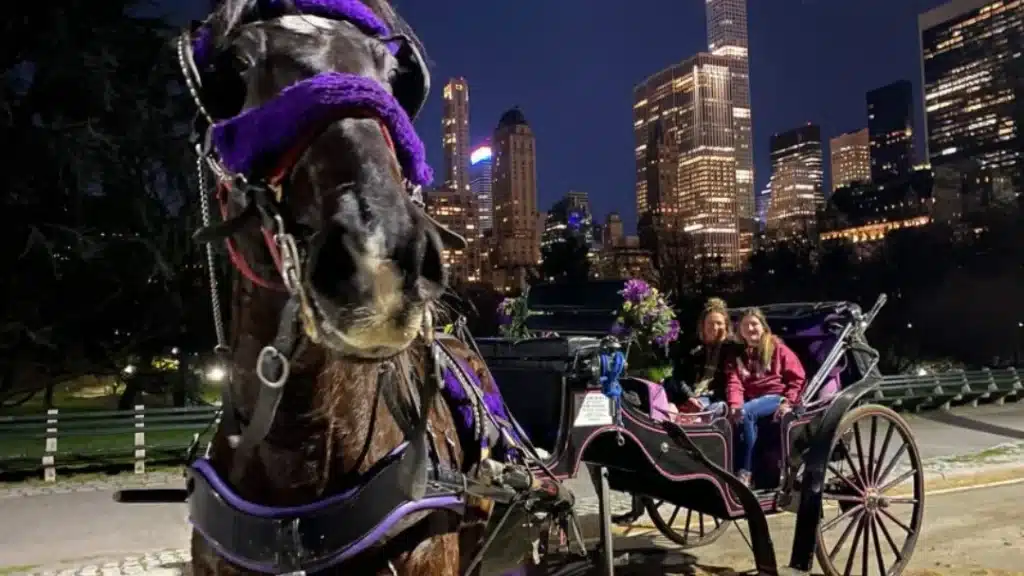 Even in the rain, Central Park retains its enchanting beauty.
Hop on a horse-drawn carriage and take a charming tour through the park's lush landscapes and elegant architecture.
The soft pitter-patter of raindrops adds a romantic touch to this classic NYC experience.
Reserve your carriage ride HERE for a delightful adventure.
Theatre in New York City
8: See a Broadway Show:
Who says a little rain can dampen your Broadway experience?
On a rainy evening, the theatres come alive with magical performances. Grab tickets to a dazzling show, from classic musicals to captivating plays, and get ready to be mesmerized by world-class talent.
Free Things to Do in New York City in the Rain 💧
If you are a regular reader of this blog you will know that my husband and I travelled the world for a year with our two teenagers. I know. Crazy.
There is a HUGE story around this that I turned into a book, but to keep this short, we managed to do it for $75 a day. We visited New York City for the first time, and I wrote about how to see NYC on the cheap.
Below are two free things to do in New York City when it rains that I think you will love.
9: Chelsea Market
Discover the vibrant Chelsea Market, an indoor food hall with a delightful array of eateries, shops, and quirky boutiques.
Savour gourmet treats, shop for souvenirs and escape the rain while exploring this eclectic space.
Don't forget to try the delectable pastries and warm beverages! Best of all, Chelsea Market is free to enter, allowing you to indulge without spending a dime.
10: The Met Cloisters
Embrace the tranquillity of a rainy day at The Met Cloisters, located in Fort Tryon Park.
Marvel at the stunning architecture and gardens that transport you to a bygone era. The sound of raindrops on the stone structures adds a poetic touch to this medieval oasis. And the best part?
The Met Cloisters is a donation-based museum offering you a chance to contribute as you wish.
Whether the skies are pouring or drizzling, New York City offers a ton of exciting activities to enjoy.
Rain or shine, the Big Apple is always ready to welcome you with open arms. Remember to grab your umbrellas,
To Sum up: Spending a Rainy Day in New York City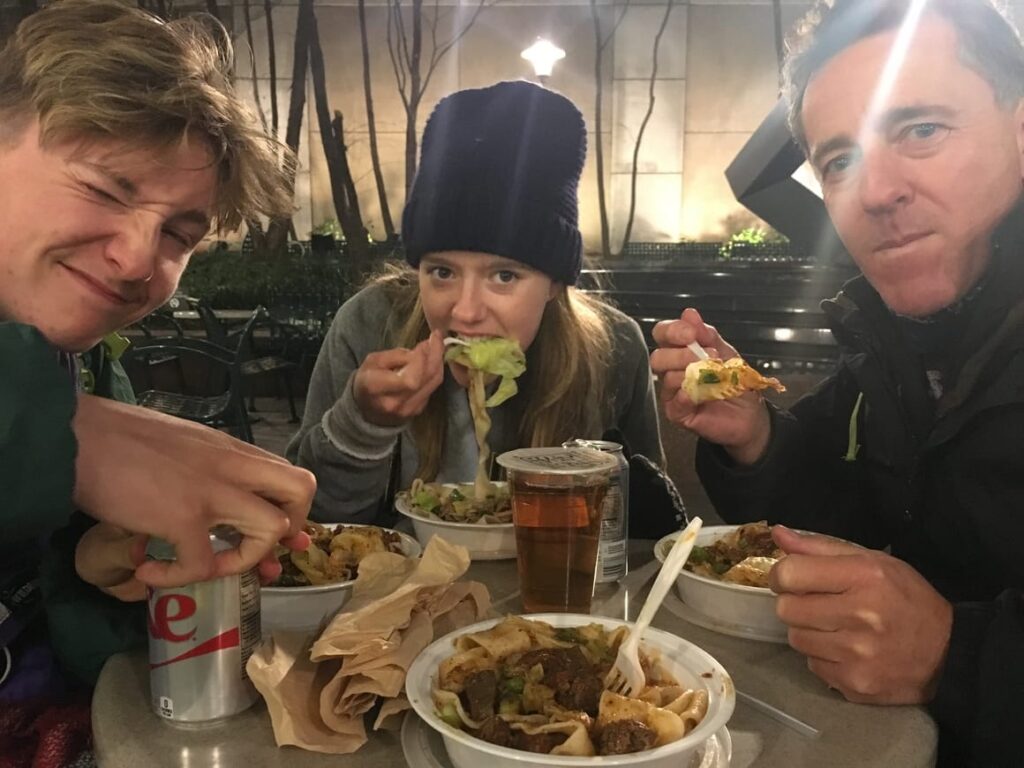 Don't let rainy days put a damper on your New York City experience.
The city offers a ton of indoor attractions that will keep you entertained, educated, and engaged, regardless of the weather outside.
From museums and art galleries to theatres, food markets, and sports activities, there is no shortage of options to explore.
So, the next time rain clouds loom overhead, grab your umbrella, put on your rain boots, and let your New York City adventure begin!
Oh. And if none of these suggestions takes you fancy, I recommend you get yourself some earplugs.
At least then, you don't have to listen to your teenagers moaning…