New Zealand or Canada? Which is the best country to live in?
New Zealand and Canada are amongst the top destinations that people choose to emigrate to.
In this podcast and video, we talk about why we (a wife, husband and two small kids) chose to move to New Zealand over Canada and whether we regretted any of the decisions that we made.
New Zealand Or Canada? How We Chose The One For Us
The year was 2008 and we were living in the UK. My husband and I were desperate to leave the UK for various reasons and we had our immigration application logged with the Canadian Embassy.
And then I (Liz) took a trip over to New Zealand to visit my sister and everything changed.
The papers for Canada were cancelled and within a year we found ourselves living in New Zealand
Although we made a few major mistakes within our first year, we were soon mastering the New Zealand slang words and fitting right in.
Watch WHY we chose New Zealand over Canada here!
Would You Like To Join Our New Zealand Community?
Are You Considering Moving To New Zealand?
Do you wonder what life in New Zealand is (really) like?
Do You LOVE New Zealand & dream of moving here one day? Sign up below and I will send you my FREE Moving to and Living in New Zealand Guide. A 5 Part Video Series!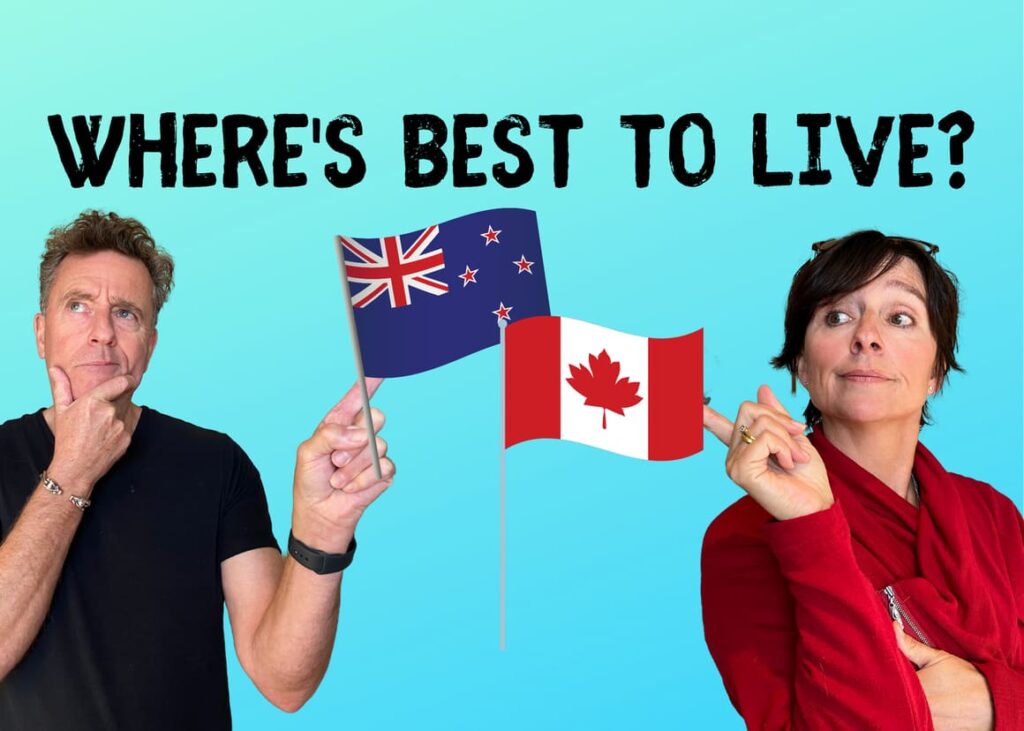 Related podcasts that you will love:
Living in New Zealand. Why 30% Of Immigrants Go Back Home
Moving to New Zealand. The How's, the Whys and the Hoops.
Moving to New Zealand. 5 Rookie Mistakes to Avoid Making
Americans in New Zealand. Will They Ever Feel at Home?