Which were the most beautiful places on earth?
This is the question that everyone asks you when you tell them that you spent twelve months travelling the world with your teenagers.
That, and did they miss their friends?
This week, Sonny (my 18-year-old son) and I made a podcast episode that talked about our favourite places around the world and why they were considered by us to be deemed beautiful.
Why not listen to the podcast on the world's most beautiful countries while you read the blog post? OR if you are a more visual person we have also recorded the podcast so that you can watch the video further down the post!
7 Most Beautiful Places On Earth.
(This post may contain affiliate links. They cost you nothing but we make a small commission. If you would like me to explain it further, please visit our disclaimer page).
Without further ado let's get sharing seven of our favourite (and beautiful) places around the world and why they made it to the list!
a
(As voted for by a family of real travellers!)
1: Yoshinoyama, Japan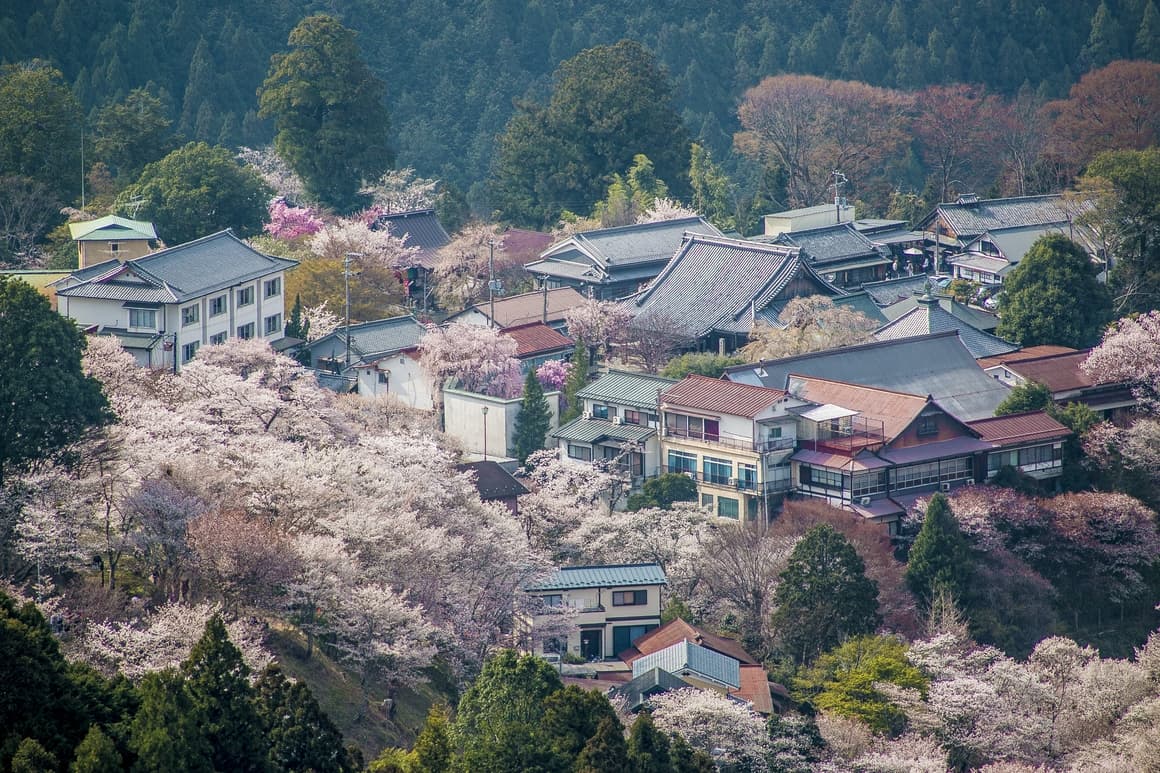 Where in the world is Yoshinoyama?
Yoshinoyama is a small town, high in the mountains and east of the Osaka, Japan.
Yoshinoyama sits at the base of Mt Yoshino which is known throughout the world for its thousands of beautiful cherry trees that are adorned with soft pink petals in springtime.
Why is Yoshimoyama one of the most beautiful places on earth?
Although we weren't in Japan in the springtime, Yoshinoyama was still magical.
Temples dot the hills with the most spectacular being the wooden Kinpusen-Ji Temple and the centuries-old Nyoirin-Ji Temple.
There is a feeling of ancient serenity that we found often while we were backpacking in Japan. If you can, climb withing the trees and look down on the hustle-bustle of tourists below. It makes it all the more calming!
The mountain is also home to the Yoshimizu Shrine.here you will find a collection of ceramics and paintings.
The area is also renowned for its natural hot springs.
* * Watch Sonny's cinematic video of Japan that we talked about on the podcast!
2: Udaipur, India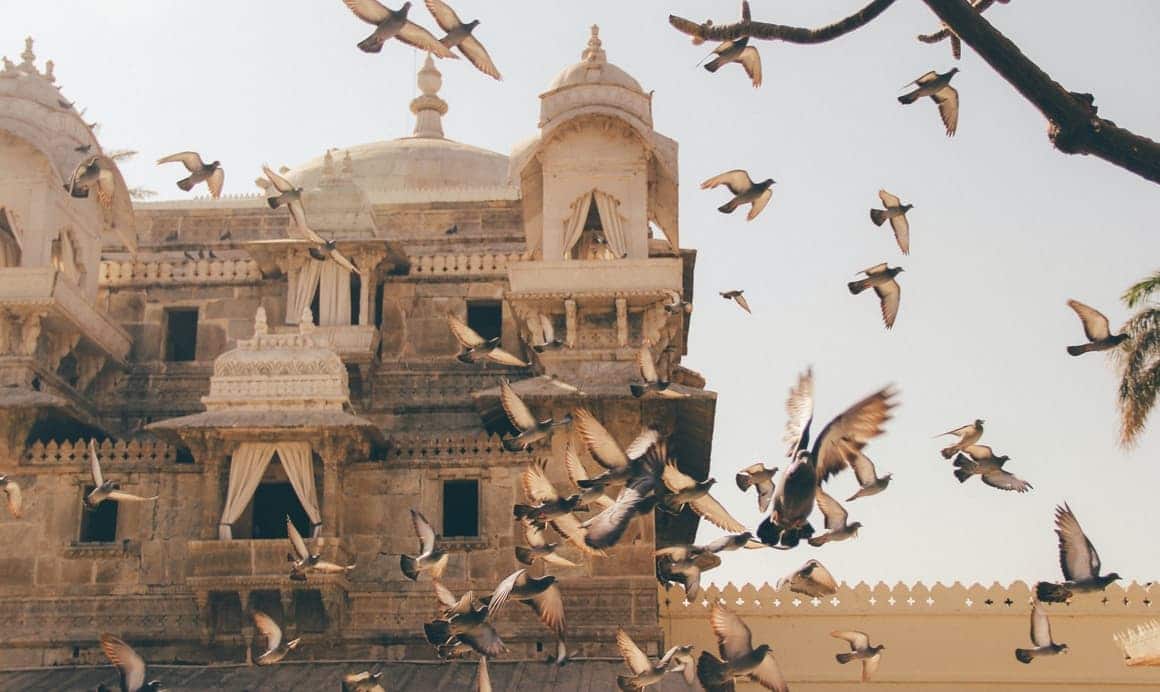 Where in the world is Udaipur?
Udaipur is a city in the western Indian state of Rajasthan.
Udaipur is also known as the city of lakes
Why is Udaipur one of the most beautiful places on earth?
India is one of my favourite countries in the whole world. We spent six weeks travelling in India as a family and I adored every minute of it.
Udaipur reminded me somewhat of Venice. The little winding streets, the bridges over lakes; all nestled together by elevated hills on all sides.
There is a cosmopolitan feel in the city of Udaipur – no doubt brought about by the presence of beautiful royal palaces and intricate architecture.
Take one of the winding lanes that lead down to a bathing ghat, buy a spiced chai from one of the many friendly cafes and watch the world go by. You will soon fall in love with Udaipur.
3: Mont Blanc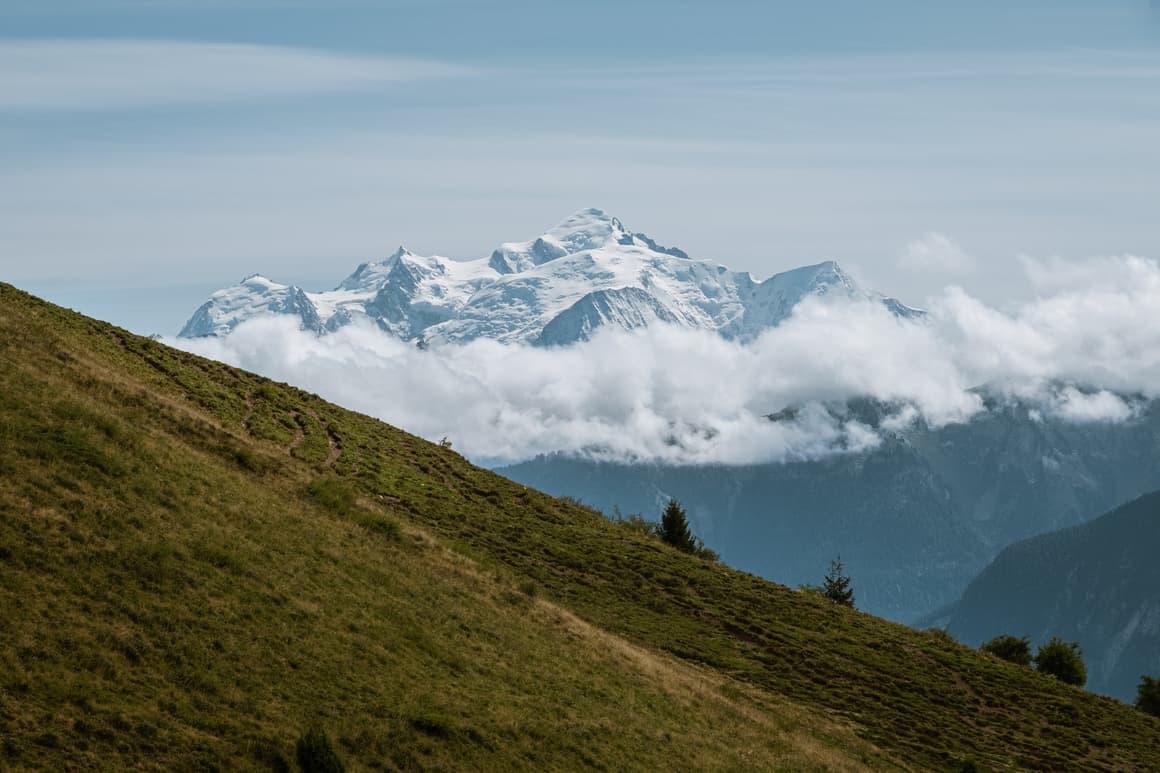 Where in the world is Mont Blanc?
Located in the Alps, the Mont Blanc Massif lies alongside the French-Italian border and reaches into Switzerland.
Why is Mont Blanc one of the most beautiful places on earth?
When Sonny first announced on the podcast that he considered Mont Blanc to be a nominee as being one of his most beautiful places on earth I (very motherly and annoyingly) that he couldn't choose a mountain – it had to be a place.
(I know. what can I say? I'm almost 50 and a know-it-all).
But then he described the way he felt as the car drove through the winding forest laden French Alpes.
How, when he saw the sight of such a magnificent mountain looming up ahead it took his breath away.
If you would like to experience Mont Blanc in all his glory then I would suggest you spend time in the gorgeous ski town of Chamonix. Brian and I spent almost a year there (working) before the kids were born.
It is a divine place to stay. Chic bars and restaurants, fabulous weather in the summer (and great snow in the winter), and all the while Mont Blanc watching protectively over you.
4: Porthcurno, Cornwall

Where in the world is Porthcurno?
Porthcurno which means port of Cornwall is a small village on the south coast of Cornwall in England, UK.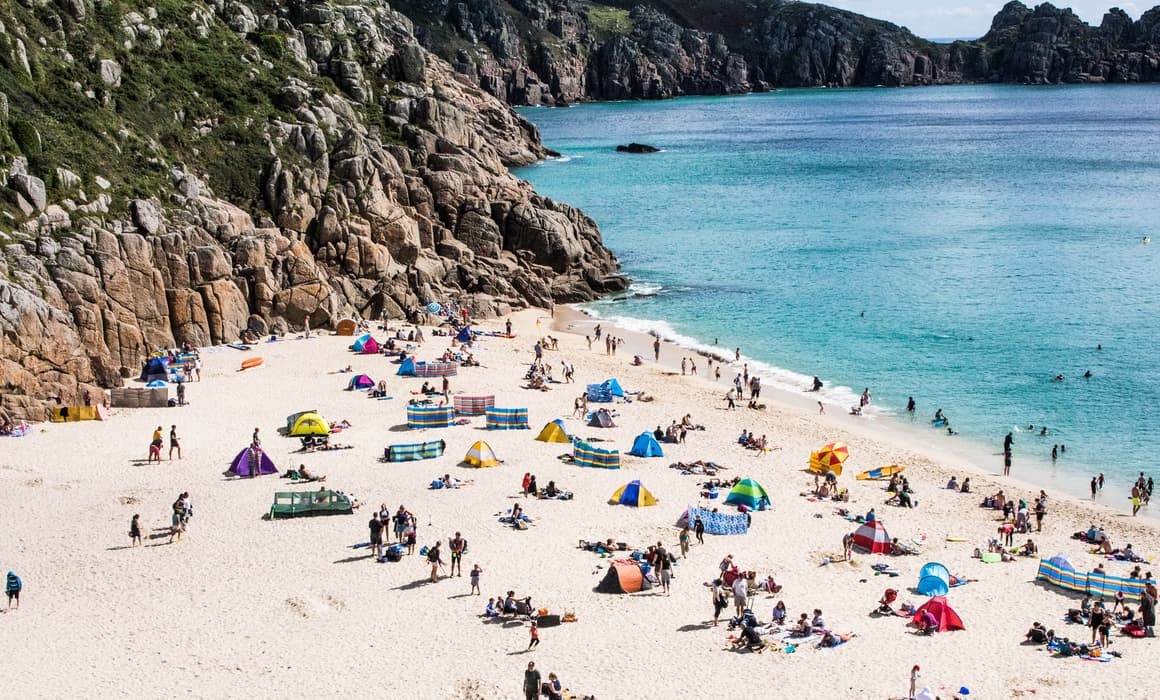 Why is Porthcurno one of the most beautiful places on earth?
I was raised in Cornwall in the UK and I can tell you this: no matter what the weather is doing in the rest of Cornwall, the sun always seems to shine in Porthcurno!
Porthcurno is a gem of a find in Cornwall. While there are many quaint fishing villages that will take your breath away in Cornwall, nothing will impress you as much as a trip to the Minack Theatre on the cliff edge of Porthcurno.
If ever there was a vote for the most beautiful theatre in the world then The Minack would win hands down.
Other than the theatre, there is a beautiful Porthcurno beach. White fine sand and turquoise coloured sea. I can't think of a more beautiful, underrated and unique destination to spend a weekend.
5: Mai Chaû, Vietnam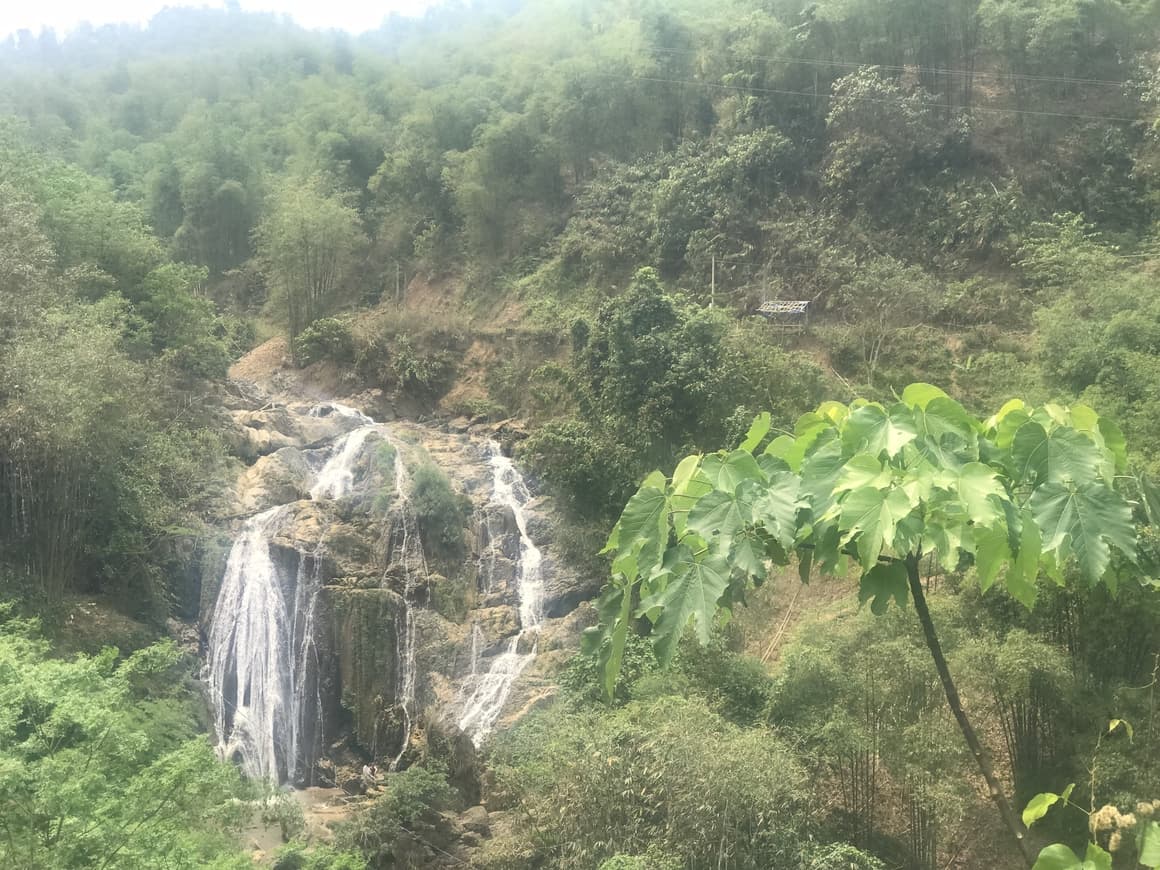 Where in the world is Mâi Chau?
Mai Châu is a rural district of Hòa Bình Province in the Northwest region of Vietnam.
The district is located approx 135 km from the city of Hanoi
Why is Mâi Chau one of the most beautiful places on earth?
Unfortunately, when we visited Mai Chau from Hanoi the weather remained overcast and so not many of the photos that we took did the place justice.
But photogenic or not, it is hard to miss the fact that Mai Chau is simply charming.
Little villages filled with Vietnamese stilt houses sit nestled at the bottom of towering valleys that are a blanket colour green.
Visiting Mai Chau is like stepping back in time. Some say that to experience the real Vietnam then you must come here and I would tend to agree.
Rice fields, bicycles, wet warm air. Mai Chau is truly beautiful.
6: Florence, Italy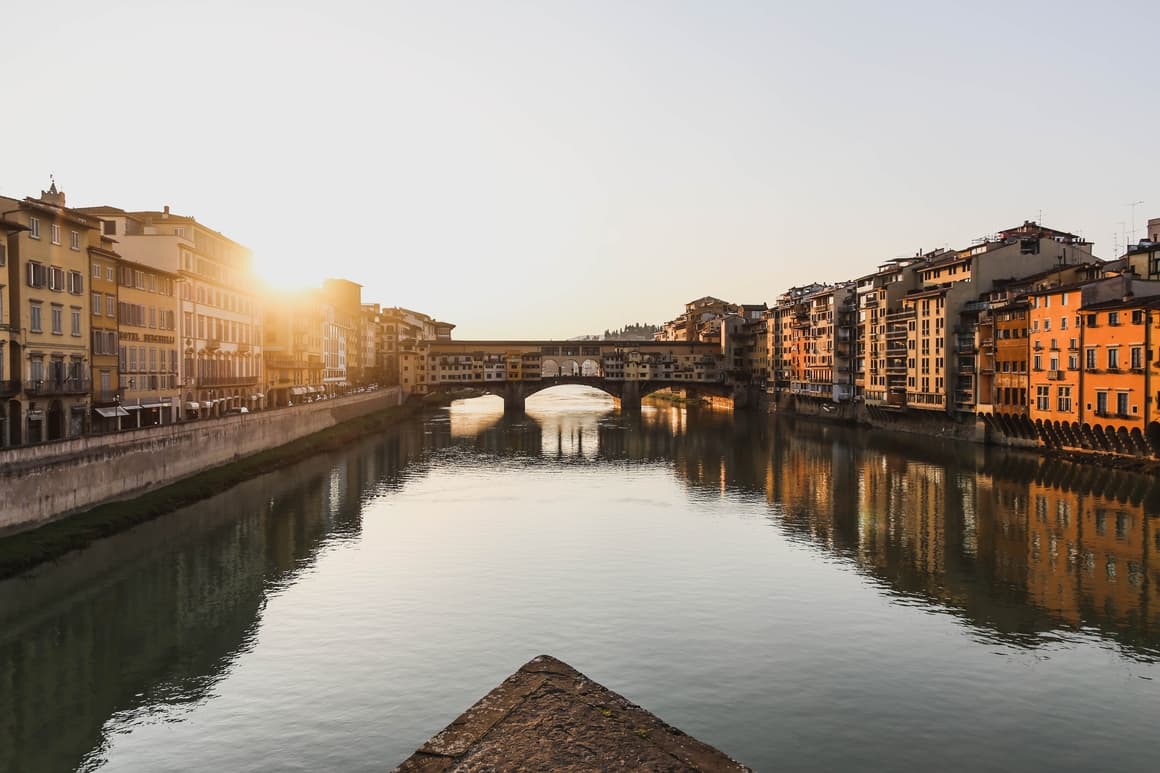 Where in the world is Florence?
Florence is in central Italy, Europe.
Florence is the capital city of the Tuscany region in Italy.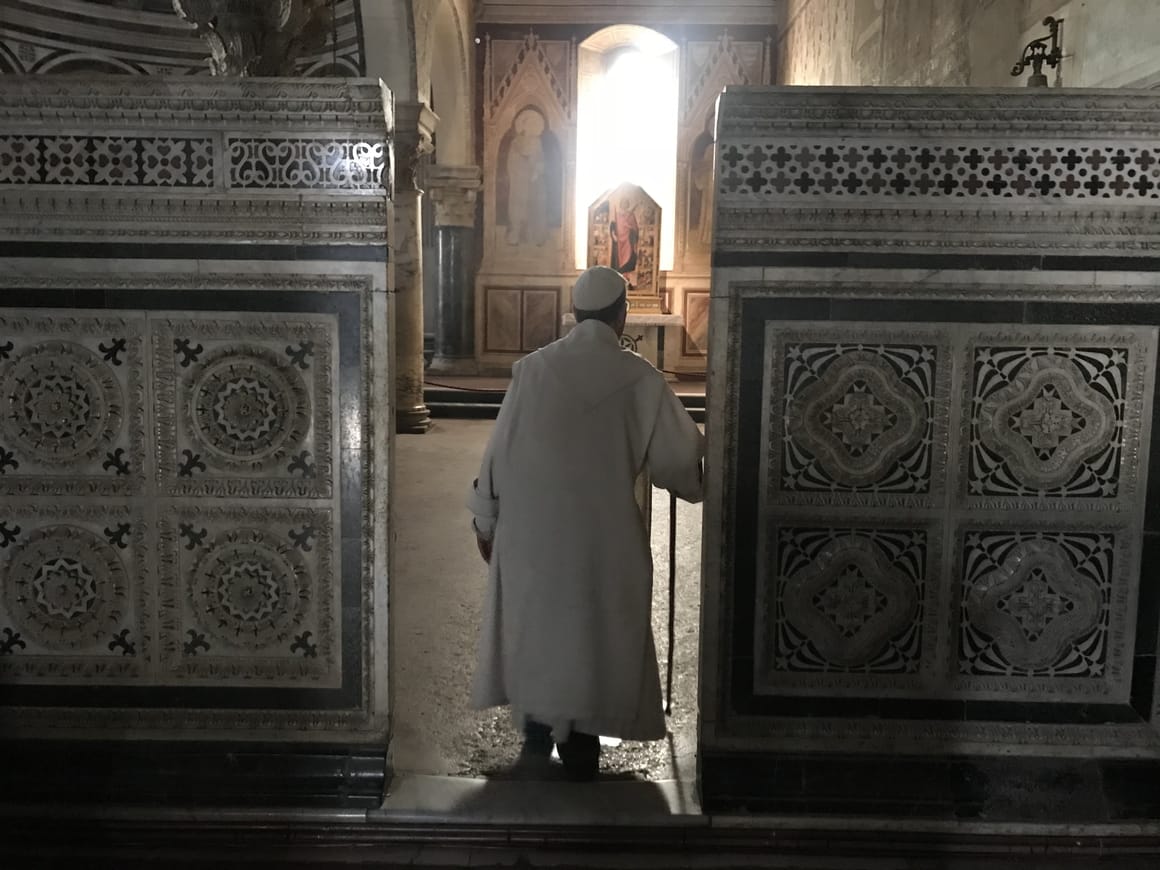 Why is Florence one of the most beautiful places on earth?
Ahhhh! What is not to love about Italy? And Florence, in particular, has a soft spot in my heart.
The first thing you will notice about this breathtaking Italian city is the colours. The orange roofs and magnificent domes that adorn the soft yellow houses and churches.
But if you go a little off the beaten track in Florence, you will find the church that I talk about on this week's podcast San Miniato. A church dating back to 1018. A church that sits on one of the highest points and towers above the city of Florence.
San Miniato has to be the most serene and breathtakingly beautiful place of worship that I have ever visited.
It is like something out of a very, very high budget movie.
Yes, Florence gets my vote as being one of the most beautiful places to visit on earth, mostly because of the experience of standing outside this church in the early morning light and looking down onto a city so beautiful that it takes your breath away.
7: Banchory, Scotland
Where in the world is Banchory?
Banchory is a beautiful historic town 20 miles west of Aberdeen in Scotland.
Why is Banchory one of the most beautiful places on earth?
The rich deep colours, the Scottish accent, the brisk weather, the castles. No wonder Banchory was on our list of the most beautiful places on earth to visit.
Banchory, nestled alongside the magnificent River Dee and with a backdrop of heavy green forests and stunning countryside, offers the visitor castles to explore, walks to take and salmon to fish for.
Take one of the many woodland walks and breathe in the fine Scottish air. You won't be able to help to want to don a kilt and grab a pair of bagpipes.
Either that or a portion of good old Scottish fish and chips.
Watch the video recording of the most beautiful places on earth Podcast!
(Please note, this is the first time Sonny and I have ever recorded our podcast so, please go easy on us!! All the way from New Zealand…our favourite countries on earth)
Would You Like Us To Get to Know Each Other Better?
Do you long to travel the world but could use a few tips on how to do it more often (and for a lot less?) Then why not join thousands of other travel lovers and sign up for our weekly newsletter!
Most Beautiful Places On Earth Travel Podcast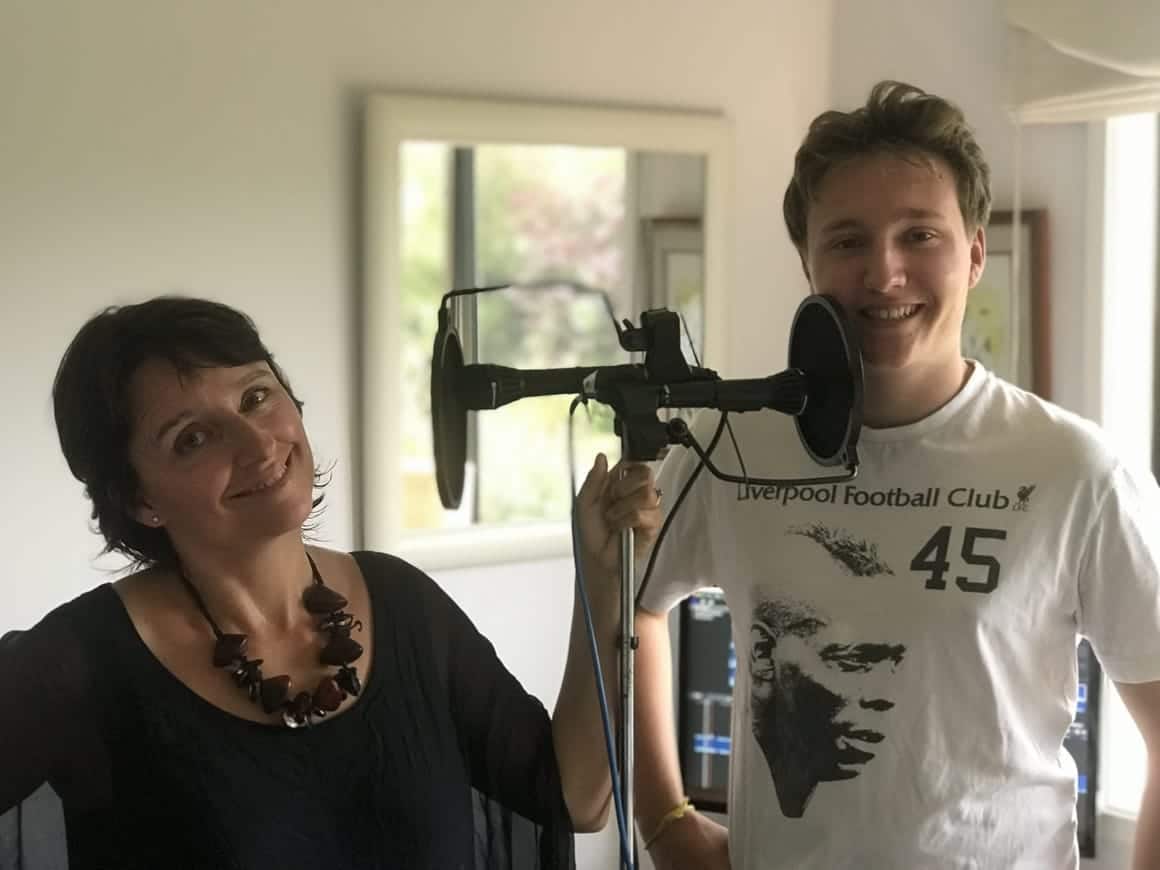 (What happens on this travel podcast stays on this travel podcast)
In this week's podcast episode we found out:
Where Pinnochio's dad is buried (& I break the news to sonny that the little wooden boy wasn't actually real).
How it is to sleep in a stilt house in Vietnam
Why we never took our kids to Porthcurno
The best place to park in Florence
Listen to the most beautiful places in the world travel podcast episode here!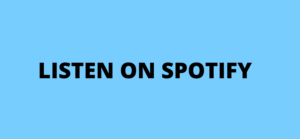 Related Posts That You Will Enjoy
17 Underrated world destinations that you need to see before they get popular
New Zealand living. A few things you might want to consider.
Jet Lag. How to avoid it and get on with your vacation. PODCAST #17
How to take the stress out of any trip. The ultimate travel checklist
Couchsurfing. How to save money (big style) when travelling the world with a family. PODCAST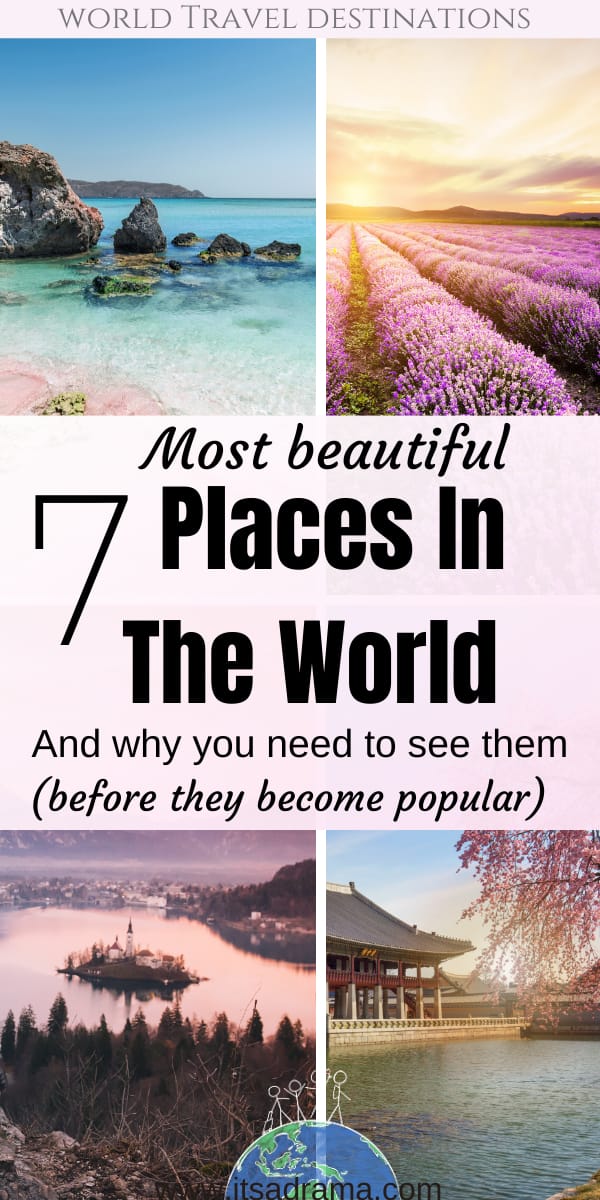 Did You Enjoy Our Travel Podcast On The World's Most Beautiful Places?
We'd love to know what you think about this week's show and if there is anything you would like to know further so that we can include it in our question time next week.
Thank you for your support and don't forget— If you enjoy our podcasts then you can subscribe to us on iTunes or Spotify (that way you will never miss an episode!)
If you know of someone who is looking for a beautiful place to visit in the world then please, share this podcast with them!