Travelling with teens is one of the most enjoyable, amusing, rewarding and challenging experiences that any parent will undertake.
I know. last year saw me  travelling the world for a year with my husband and our 16 and 13-year-old kids. I couldn't have done it without wine and a comfy neck pillow for me, travel gadgets for my husband and a few teenage travel essentials for them.
This post may contain affiliate links. They cost you nothing but we make a small commission.
I have said thanks more than a hundred times for investing in the sanity-saving (ours and theirs) products that we bought for our teenagers before we set off from New Zealand on our travels.
We were also been lucky enough that family and friends bought our kids some fabulous travel gifts that have come in really handy.
Travelling With Teenagers.10 Items To Keep Everyone Sane.
As you know, teenagers love anything gadgety, but they are also kept entertained for hours on end by a simple puzzle toy. That's why I've included both of those things in the post.
We have been saving for a long time to be able to travel with our teenagers so I scrutinized and compared the cost of everything before I let go of my hard earned money.
Whether you are planning your next summer holiday together as a family, sending your teen off on summer camp or taking a huge leap and travelling long term as a family, I have compiled a list that will save yours and your teenagers sanity.
And everything here is what we travel with personally. I promise. Take a look at my recommendations for essential items when travelling with teens.
Bluetooth Portable Speaker.
Teenagers and music. My teenage boy couldn't live without his JBL Flip 3 Portable speaker. You can connect up to three smartphones or tablets to it meaning that his sister can also share the music (and the love if he's feeling kind). It has a built-in rechargeable battery which lasts for up to ten hours – essential for when you are travelling. The sound is very impressive too; it has a beautiful rich tone – so not offensive to other people (depending on the music they're playing I suppose).
My teenage son uses it on ferries (it's also splashproof which is ideal) on the beach and in his room at night. It's small enough for a travelling teenager to pop into their flight bag. Plus of course, they look cool – which let's not forget is essential.


Frisbee.
I can't believe I didn't think of this before we started travelling. The Discraft Ultra Star Sport Disk is something we bought in India because every teenager (and fit young adult it seems) is playing frisbee on the beach!
Unbeknown to me, it's a very cool sport amongst travellers. And it's cheap and lightweight, fitting easily between the clothes in the rucksack. Even better! My teenagers had never really shown an interest in sport until they got the frisbee.
So this is perfect. It gets them off their devices and gives me half an hour of uninterrupted bliss knowing that they're burning off lots of teenage energy! We did try buying one for a couple of dollars but the cheap ones are too light and a waste of time – unless you just want to play with a little child.
For the travelling teenager to look cool, there is no other frisbee than this one.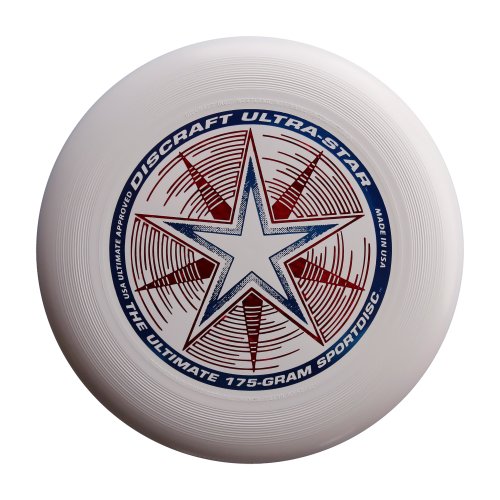 Kindle
I've talked about my love of the Kindle Paperwhite many times before on this blog.  l adore it and so do my kids. It is one item on this list that I couldn't do without. I have been homeschooling both of my teenagers for the past nine seven years. Before we started travelling I was initially concerned about how we were going to continue reading without carting a ton of heavy books around the world.
The kindle paperwhite weighs just 205 grams. Perfect for the travelling teen. Let's face it, they don't like to carry too many heavy things.
The Paperwhite has got a built-in backlight which is why it is a top choice for those travelling with teenagers. Long after the lights go out my two kids will be lying awake reading. But please. Learn from our mistake! Don't buy the Kindle without also buying the: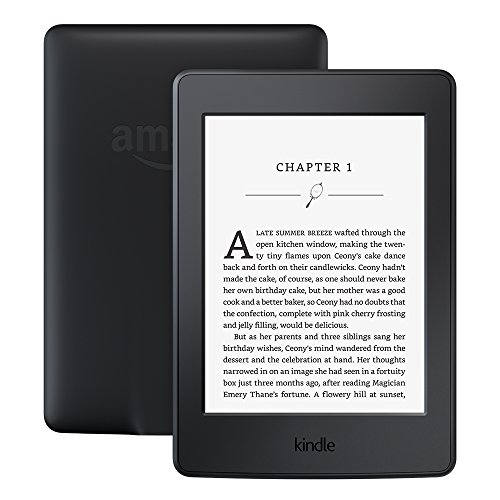 Kindle Case
Initially, we tried to save money by not buying a case for our Kindle. Big mistake. When we were in America at the beginning of our travels my teenage son scratched the screen of his new Kindle with the metal seat belt. Amazon was absolutely amazing and replaced the kindle free of charge (another reason I'd always buy from them). Luckily we were in a country where the replacement arrived promptly.
I'm glad it didn't happen in India for example. Teenagers have a habit of being heavy-handed. To avoid the same thing happening to your Kindle buy them the case.


Photography Gear For The Travelling Teenager
Teenagers and phones. They never travel far without them. I'm sure my two have had them surgically implanted into their palms. And it seems the more gadgets they can attach to their phones the better. But here's a little add-on that you will be happy you purchased.
If your teenager is showing an interest in photography – as my 13-year-old teenage daughter is –  the amir Camera Lens Kit is a clip on 2 in 1 lens that clips over the lens of an iPhone (8, 7, 6, 6s, 5) Samsung or smartphone, and is perfect for the travelling teen.
No more asking Dad if she can use his very expensive – and therefore highly treasured iPhone 7+, because it takes better photos. This little gizmo is the answer to great teenage photography. It turns taking everyday photos into art by using a 0.4x super wide angle lens that expands the field of view. Meaning that the teenager can get more of their travelling friends into the picture!
The 10X Macro lens enables you to shoot photos at a distance of 1.18 – 1.57inch from your object, allowing your teenager to be able to take amazing close-ups in crisp detail. They are tiny and a very cheap alternative to a large expensive camera for when your teenager is travelling.


 Rubix Cube
Who would have thought that this 1980s phenomenon would be entertaining our teenagers forty years later! If you are travelling with teenagers I insist that you take this Rubix cube with you.
I have lost count of the number of hours my son and daughter have spent fiddling with this addictive puzzle, leaving us to plan the next part of our trip. Whenever there is a train delay or an overnight bus to take (hence no wifi)  they always reach for it.
If your teenagers are anything like mine they will want to be fidgeting (constantly, it seems) with something. Anything. My 16-year-old insists that this is the one to use. Apparently, the cube turns quicker and more precisely than any other. Believe me, he has tried the lot.


Portable Battery Charger
Never hear the words "my phones flat!' again. If you are like us and are travelling with teens, then no doubt you will be taking a lot of gadgets with you.
With four phones and an iPad to charge every day, there wasn't any way we could travel with teenagers without a portable battery charger. We bought the  Anker 20100mAh and it's been perfect for us.
This super powerful little gadget that weighs no more than a can of soup can charge the iPhone 7 almost seven times, the Galaxy S6 five times, or the iPad mini 4 twice. It recharges itself within 10 hours with a 10amp charger. If your teenagers are out and about for the day they can easily pop this into their packs.
If you prefer to go down the eco route you could go for a solar portable battery pack. We have got both and use them. (Each of my teenagers carries one).

Portable Solar Battery Charger
This solar charger Dizaul 500 is rainproof, shockproof and dustproof. In other words, teenage travel proof! We love the little hook feature it has. Teenagers have a habit of holding too much stuff and usually end up dropping everything. Just saying.
The hook lets them put it onto their backpacks for long flights or onto the cup holder on the train. On the downside, it doesn't charge as quickly as the Anker so just something to be aware of.
I have an impatient teen versus a  'save the planet' teen. If you do too, maybe do what we did and get both. Then everyone is happy.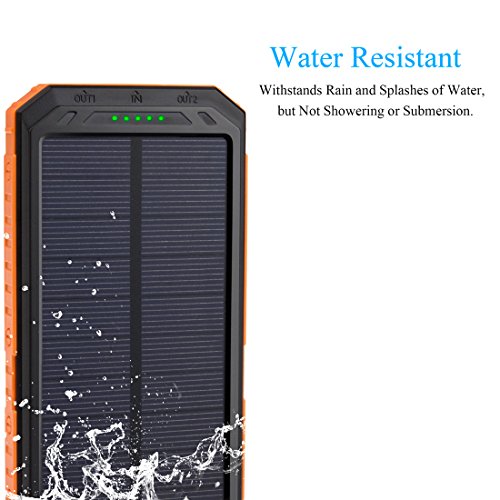 Charcoal Powder
You won't have been expecting this one but I cannot recommend this miracle powder enough. If you are travelling with teens or maybe waving your teenager off to travel on their own, make room in their pack for this coconut activated charcoal powder.
We swear by it. Its benefits are endless. They include teeth whitening, rejuvenating your skin, detoxifying the body and helping with digestion.
The charcoal powder also works wonders on bug bites and wounds and apparently accidental poisoning. (I'm glad to say we haven't needed it for that yet.) It cleans and whitens teeth naturally and beautifully. My teenage daughter's hair has become very dry with all the sea sat and sun while she has been travelling. She adds a spoonful of the powder to her shampoo and the result is amazing. Try it.
The whole family will be arguing over it I can guarantee. Don't let this put you off though. Just say you're the oldest so you count more. That should do it. One tub lasts for ages, is natural and is reasonable in price considering one powder has multiple uses.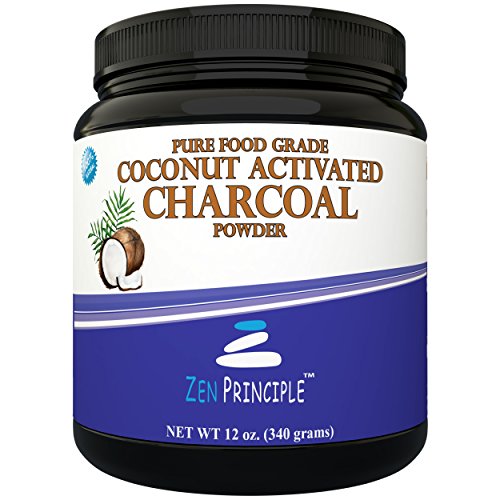 Waterproof case for Phone
These lightweight, durable waterproof cases are incredible value. I bought one each for my teenagers when we set off on our travels and I find myself congratulating myself on the choice!
The case creates a secure seal around your teenagers' device and is waterproof, dirtproof and dustproof. The best thing is (for the teenager of course) is that the touch screen function still works perfectly while in the bag. We bought the FRiEQ waterproof case and never stop using it. Your travelling teen will use this whenever they are near water. In fact, I'm sure my 16-year-old teenage boy takes it in the shower with him.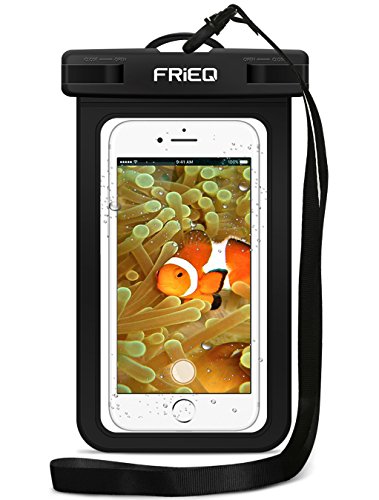 Related Post That You May Enjoy
Best travel toothbrush for 2018
25 awesome travel gifts for kids – all under $20!
8 Travel tips that you can safely ignore – 'cause they're rubbish. 
Stop worrying about your teenager. I dare you
What it looks like when your teenage daughter doesn't want to travel anymore.
How people on a regular wage afford to travel the world
Remember, everything you see on this page are all things that my family uses personally. For the sake of all our sanity. If you are planning to travel with teenagers you are going to have a ball! They are the best company ever. Just don't forget to pack some patience and a sense of humour. And if at all possible, lots of wine. Happy travels!