No matter how many books and travel blogs you read about Japan, visit the country for the first time and the first thing that will take you by surprise is how incredibly calm and quiet Japanese life appears to be.
Everyday life in Japan is like nothing you will have ever experienced before.
Ever.
It's not hard to find culture facts about Japan but to experience the calm and tranquillity of this country you must visit in the flesh.
Only then will you marvel at the way that the Japanese people eat, bathe, practice train etiquette; daily life in Japan is calm and marvellous.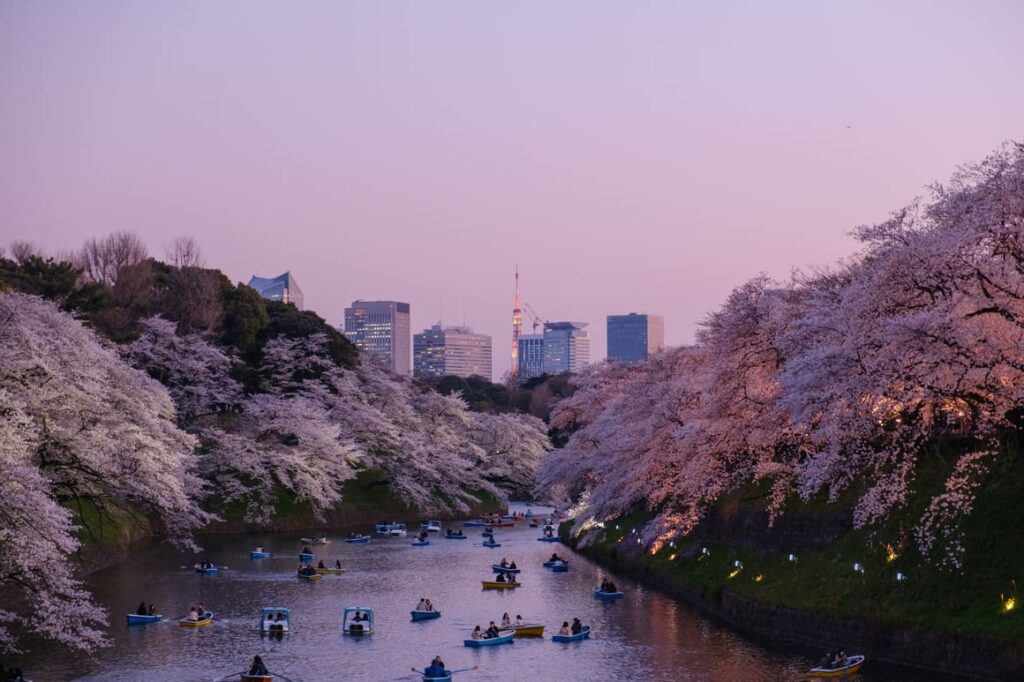 This post may contain affiliate links. They cost you nothing but we make a small commission. If you would like me to explain it further, please visit our disclaimer page.
Life in Japan
Japan is one of the most unique destinations in the world that people long to visit, and we were lucky enough to spend three weeks backpacking around Japan as a family.
It was on this trip that we witnessed many reasons why, this country, with a population of over 127 million could sometimes resemble life on a desert island, causing the Japanese people to be chilled out and relaxed but still incredibly efficient.
If You Would Like To Know How you Can Travel to Places Like Japan Without It costing You a Fortune Then Sign Up To Grab Our Free E-Book!
For Pinterest!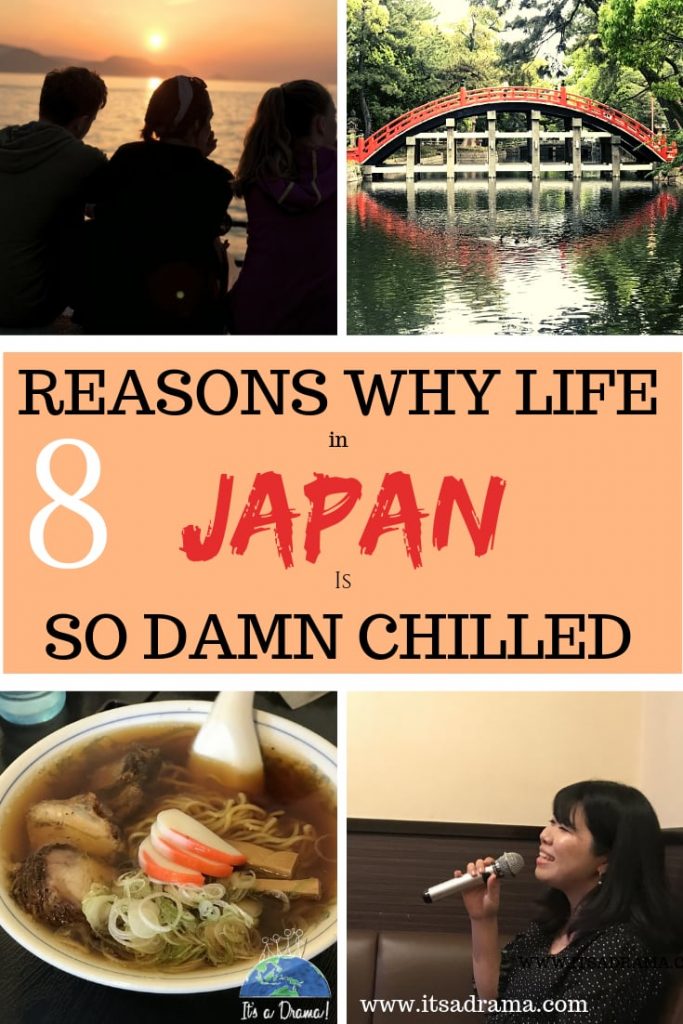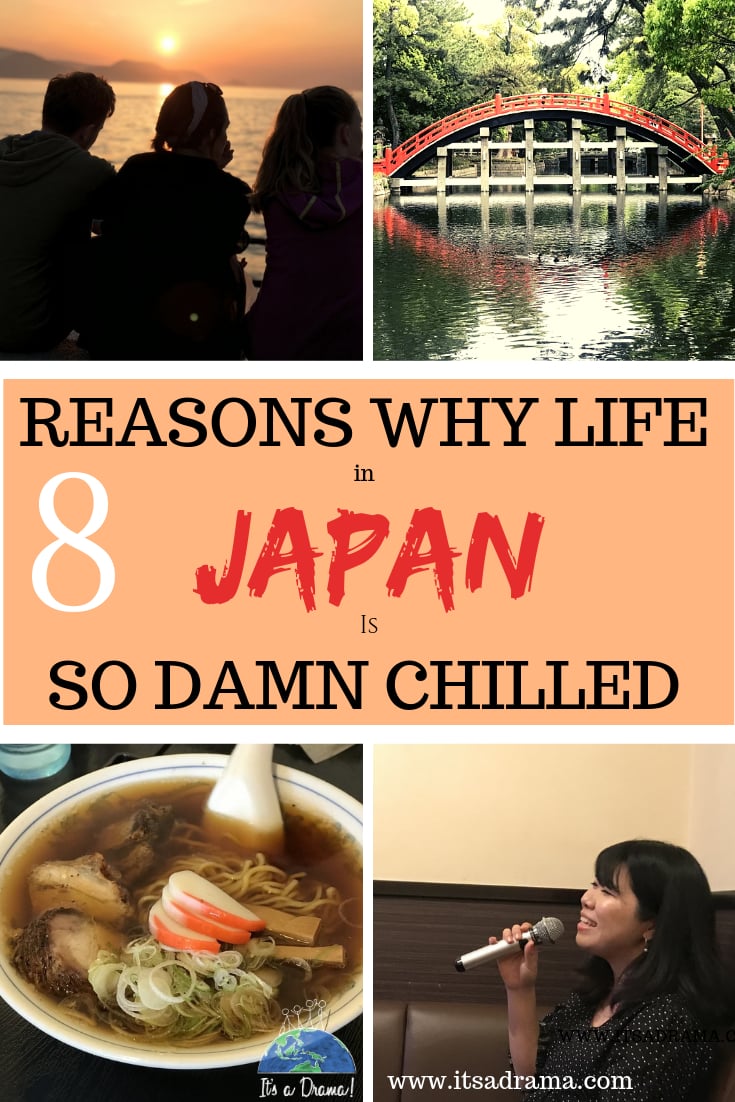 a
Daily Life in Japan. 10 Habits That Make Japanese People Super Chilled.
a
#1: The 7 Eleven
Thinking about what to eat in Japan isn't a problem but sometimes it's nice to step away from the norm.
Japan has a 7- eleven store on almost every railway station and most street corners. These are the saviour of all saviours. When you are about to take a long train journey and can't face eating any more noodles you can easily set yourself up with a three-course packed lunch for under $10.
Now that's a reason to smile.
#2: Karaoke
a
Karaoke, meaning 'empty orchestra' was invented in Japan in the 1970s and plays a big part in everyday life in Japan.
The Japanese people love their Karaoke, and take it very seriously, so much so that they have huge complexes dedicated to the Karaoke phenomena.
Designed like a fancy hotel, the receptionist takes your money, gives you the key to one of the many soundproofed rooms and you trot off inside and sing your little heart out for two or three hours.
Businessmen and women take their clients to Karaoke complexes – often singing with them before clinching a deal, whereas Japanese students use karaoke as a way to socialise.
Karaoke is incredibly therapeutic.
After taking part for an afternoon, my family and I concluded that this was a winning factor in making the Japanese people calm and relaxed. Releasing endorphins and using the smiling muscle while singing for two hours makes everyone very happy.
If you are looking for fun, cheap and authentic things to do in Japan then make sure Karaoke is on your list!
#3: The Japanese Bathroom
Japanese daily routine is made so very special by the fact that this country – without a doubt – has the best public conveniences in the world. I loved them so much I wrote them a letter describing my feelings.
The Japanese toilets are like something out of StarTrek. At the press of a button, you will experience immaculately clean seats, tinkly bum washes, and calming background sounds intended to make your moments on the lavvy as relaxing as possible.
There is never a queue, which is surprising. If I lived in Japan, I'd never come out.
# 4: Meal Times
The Japanese eat little and often.
Unlike Westerners who go large on whatever they can and then try their hardest to finish every last morsel on their plate in case there is a famine between lunchtime and dinner. Don't do this in Japan. You will end up looking like a wally, and that's the last thing you want.
Read these tips on what NOT to do in Japan if you want to save face.
The Japanese culture is one where people only order what they plan to eat. The Japanese people take their time, delicately consuming slithers of grilled meat along with a plate of perfectly cooked green beans.
When they are finished eating they order more, but only a little more mind you. Again, they take their time and eat what is in front of them – slowly and mindfully.
As so it goes on.
They eat, they are still hungry, they order more. Until they are satisfied. An everyday part of life in Japan that perhaps the rest of the world could do with adopting.
# 5: Japan Train Etiquette. (Rules That People Obey).
Japanese people always appear to be busy. They move about the streets and railway stations like those little wind-up dinkey cars with new batteries. But they do so in silence. Calmly. On the whole, daily life Japan is super calm.
No pushing, shoving and elbowing people in the ribs in Japan thank you very much. No. Everyone understands the rules and abides by them.
Life in Japan is orderly. Where you find a mass of people, you will find rules.
Japan train etiquette is something to be marvelled at.
Thickly painted yellow lines on railway platforms that you must stand behind. Allocated waiting bays for the carriage that matches with your ticket. Seats on the train that are reserved for the elderly or infirm. Stairs in the railway station or in airports with arrows indicating that you go up on the left and descend on the right.
And guess what?
Nobody breaks these rules, causing nobody to become anxious and cheated. Easy peasy Japan. Make the rules and stick to them. Perfect idea.
As a Side Note…If you need to know more about taking a train in Japan
If you are visiting Japan and you have a planned itinerary that takes you all around the country (a must!) then buy a Japanese Rail Pass.
It will not only save you a stack of money but (more importantly) it will save you the stress of having to line up and hope that trains have the availability that you need.
Riding the Shinkansen from Tokyo to Osaka is an experience you cannot miss when in Japan!
Buying a Japanese Rail Pass
There are a couple of other companies that sell JRP tickets but please. Do yourself a favour a buy them straight from the legit company.
Buying a Japanese Rail Pass is super easy.
Order the

Japanese Rail Pass here

The company will send you an exchange order. This will be couriered to your chosen address (usually takes no more than 3-5 days).
You must sign for it.
You arrive in Japan with your exchange order.
You find a JRP office (these are in all the major train stations in Japan and also in most airports!)
Bring your passport. Fill in a form. Exchange the order form for the real deal rail pass
Off you go! Super secure and easy!
If you have any more questions about taking the train in Japan then check out the Japanese Rail Pass Forum. It is a free resource and gives you invaluable advice about travelling in and around Japan by train.
# 6: The Onsen
The Onsen is part of everyday life in Japan.
We all know the benefits of relaxing our weary bones for a few minutes in the warm, soothing water, the Japanese people indulge in this cleansing ritual every day before dinner or bedtime.
One more winning relaxation practice to the Japanese, plus, they always smell nice when they sit next to you on the train.
# 7: Sake
Sake isn't my favourite wine I'll admit, and that's saying something because I love anything with wine in the title, but it is cheap and robust.
I would imagine just a little sip of this Japanese nectar after a day at the office would be just enough to take the edge off and leave you feeling calm and relaxed.
Watch our video and see for yourself how calm life in Japan really is!
# 8: No Litter. Anywhere
The streets of Japan are immaculate. No litter, anywhere. Surprising, as one of the first things tourists will notice is the lack of rubbish bins on the street.
No littering is a big part of everyday culture in Japan and the Japanese are not in the habit of eating food on the go – which helps.
If a Japanese person buys their lunch from a vending machine or a convenience store, they tend to stand still and eat it.
You will always find rubbish bins nearby to vending machines, and it is not uncommon in Japan to give your waste packaging back to the store that you bought it from.
Everywhere you look, railway stations, supermarkets, and airports, you will witness someone with a hoover or a brush having a good cleanup.
Nobody likes to wade through crisp packets and crumpled-up coke cans on their way to work, and the Japanese don't. Another reason why walking the streets of Japan is stress-free.
# 9: The Cherry Blossom
There is no denying that Japan is one of the most beautiful places on earth, and nothing is more gorgeous than the sight of a cherry tree weighed down with baby pink blossom
The arrival of the Sakura in Japan is something of a yearly celebration. Known as a hanami party, the Japanese people get together with friends and family and celebrate under beautiful trees with good food and drinks.
We all like a party.
Especially one with lots of pink confetti, and knowing that they have this celebration every year must make life for the people of Japan very exciting.
#10: Laughter
Japan has a saying: Laughter will bring in luck. Luck will come to the family who always laughs.
And what better way to laugh than to read a funny book? (As a side note, the Japanese people also spend over four hours a week reading – combine the two, funny book and laughter, and what do you get? A wash of relaxed happiness!)
Talking of reading funny books about Japan…Have You Read My Hilarious New Travel Memoir?
(Blush. Sorry! Couldn't resist! )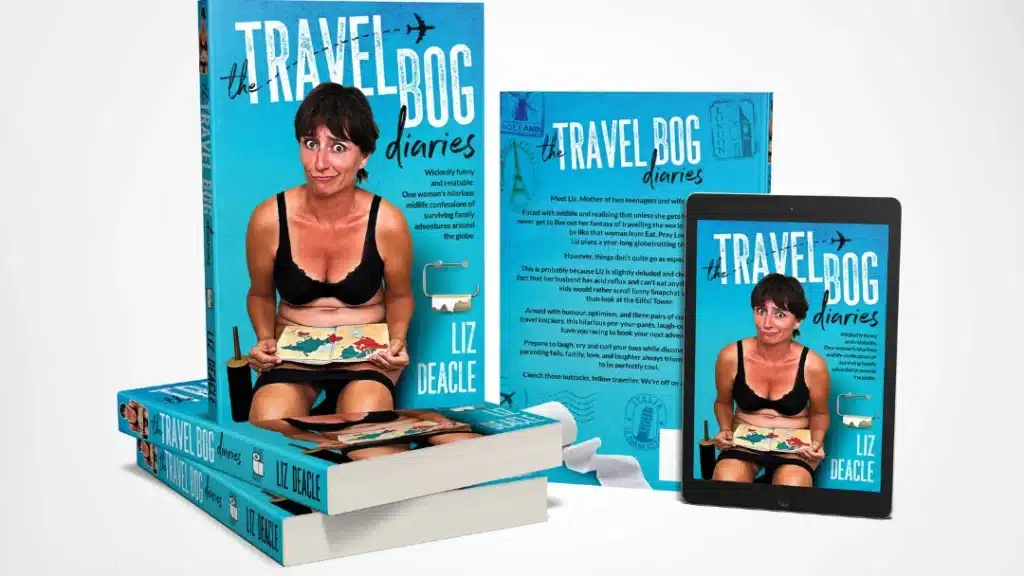 It is here! The Travel Bog Diaries!
If you are a traveller and love to laugh, then you will want to read this fabulous book!
It tells how an ordinary woman (me) took her husband and two teenagers (them) and did something extraordinary (some may say bonkers) together:
The four of them left their real lives behind and travelled the world for a year on a budget of $70 a day. They spent a month in Japan and didn't spend a single Yen on accommodation. How did they do this? They couchsurfed.
That's right…this family of four visited Japan for a month and stayed in the homes of wonderfully kind and hospitable Japanese strangers.
As wonderful as it was, it was FAR from Instagrammy, and lots of hilariously embarrassing mistakes happened as this family trotted around the world. The chapter from JAPAN is especially memorable!
But rather than keep these stories to herself, Liz decided to write them down.
Reveal what it REALLY looks like when you travel the world with your phone-addicted teenagers and your husband who complains that foreign food is too spicy…
If you have ever dreamed of travelling the world with your family, COUCHSURFING in Japan, then do yourself a favour and grab a copy of this fabulous book. You will LOVE it!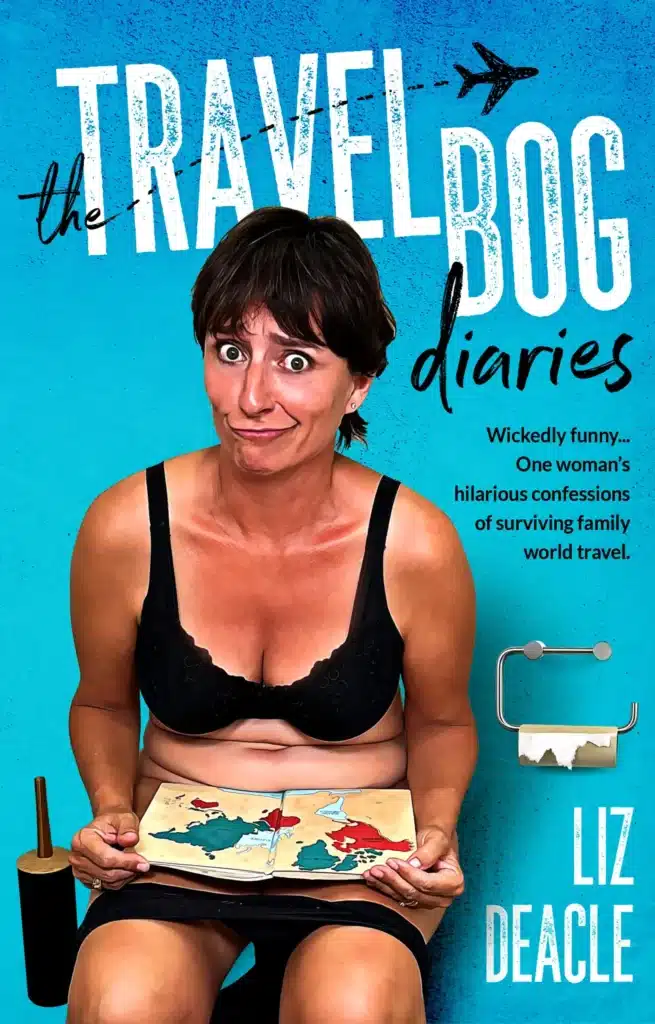 # 11: The 100 Yen Store
The 100 Yen store is the Japanese equivalent of the dollar store. The same but very different.
Go into any dollar or pound shop in the West, and you will find lots of cheap plastic water pistols, some Christmas decorations that look crap and a wall full of sunhats and dog leashes and fidget spinners.
The Japanese version of the store is at the opposite end of the spectrum.
In the 100 Yen shop, you will find high-quality, useful items, including kitchen essentials, special pegs to keep your clothes neatly folded, beautifully scented candles and slippers for the house. In fact, anything that will make life easier can be found in these fabulous stores.
The price is, well, no more than 100 yen, and the quality and choice is top-notch. Now that would make me happy.
If You Would Like To Know How you Can Travel to Places Like Japan Without It costing You a Fortune, Then Sign Up To Grab Our Free E-Book!
For Pinterest!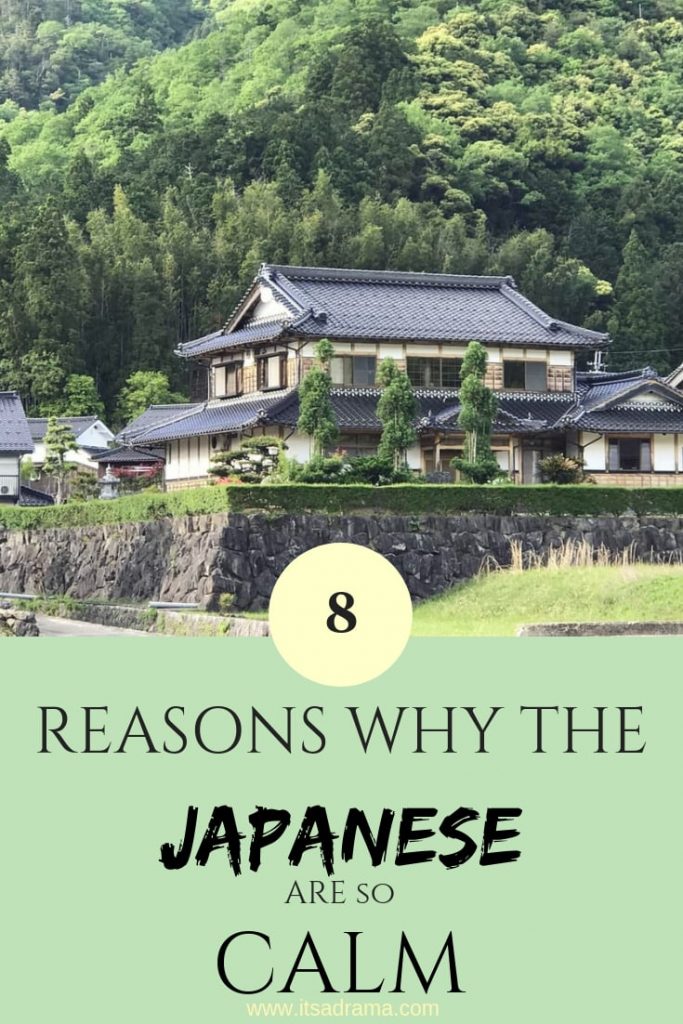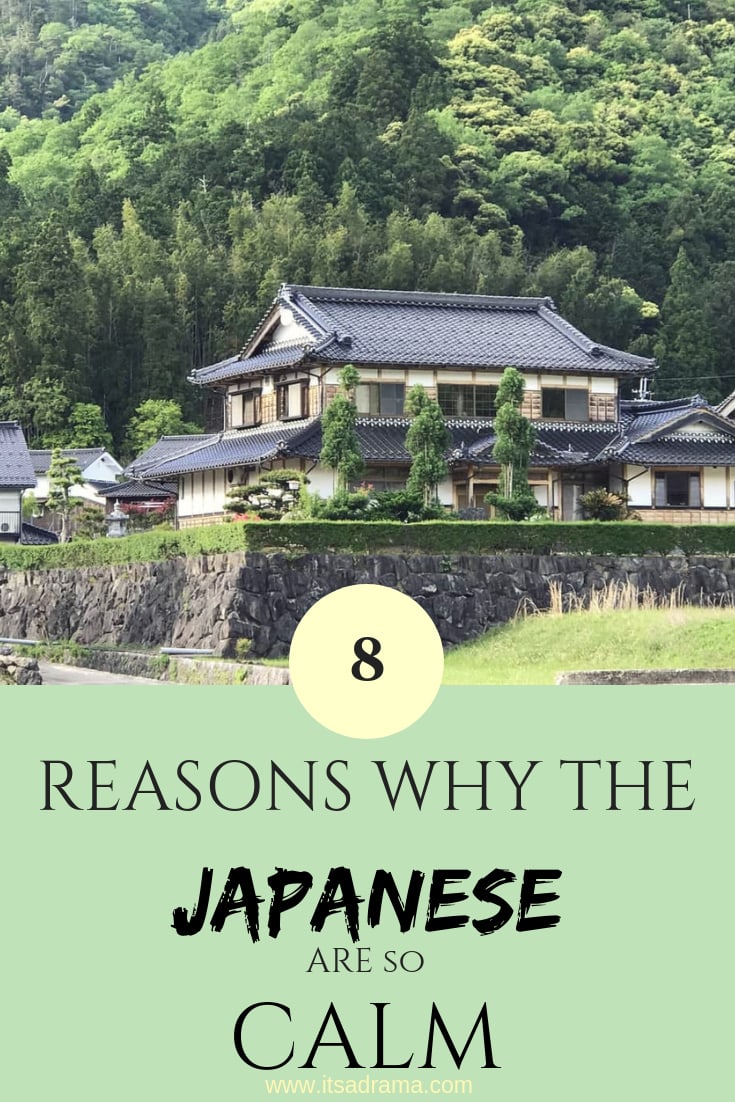 How regular people (on a normal wage) afford to travel the world
How Travel changes your perspective. For the better.
5 easy tricks to make your life much easier
25 Awesome travel gifts for kids. All for under $20
Wrapping up why life in Japan is so calm…
So there you have it.
The list of eleven habits that the Japanese people practice on a regular basis are things that make daily life in Japan a little less stress-free and calm.
I don't know about you, but I think we could all do with a few pink blossom parties in our life!
What do you think? Is Japanese life for you?