This week's episode is brought to you from the lovely and very gorgeous art deco city of Napier in New Zealand, where Liz and Bri are housesitting for five weeks in a rambling old villa perched high on a lofty hill.
Ah…Life is perfect.
Me and Bri, living like a Lord and Lady Muck in our ole kiwi manor house.
What's not to love about that?
Well…get yourself comfy, and we'll tell you…
(Links and photos over on the website link!)
This post may contain affiliate links. They cost you nothing, but we make a small commission. If you would like me to explain it further, please visit our disclaimer page.
This Ole Kiwi House
I don't know anyone who doesn't see a picture in a glossy house magazine of a rambling old villa and romanticize about living in it.
I know I do. I see it all so perfectly.
There's me, dressed in my floral frock, washing my dishes in the stone-fired, enamelled porcelain Belfast sink. Inhaling the wafts of wisteria that creep over the pretty glass paned windows…
And there's Bri.
Dripping snot from his left nostril.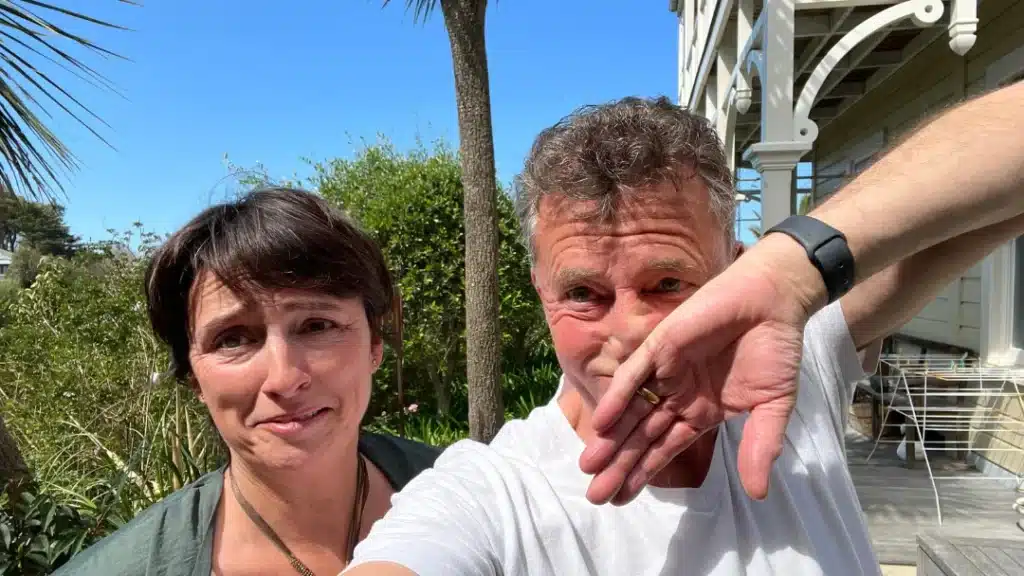 Links mentioned in the show:
If you want to join us in using the BEST travel hack in the world, use our exclusive discount code to get a WHOPPING 20% off TrustedHousesitting by Clicking here!

Liz's latest book, THE TRAVEL BOG DIARIES📕
Housesitting 25% DISCOUNT Code
Don't forget to leave us a review and share this podcast with a friend! Sharing is caring, and your support means the world to us! ❤️
We want to hear from you! You can email us at [email protected] or [email protected] and let me know where you are listening from and what you would like to hear more of on the show.
Follow us on: